7 quick and easy ways to make your new place feel like home
Moving can be a time-consuming process. The most important thing to do was to pack up all that stuff and deliver it to the new address. This new address is our new home. Now, all the chaos was part of the move has arrived in your new home. Boxes are all around you, and you're in a space that doesn't yet feel like home. It's like our "home sweet home." But is it really how we feel at first? Now it's time to make your new place feel like home. We've compiled a list of 7 steps to make your new apartment or house feel like a new home.
Start by thoroughly cleaning your new home
A thorough cleaning of your home is the first thing you should do. As we move into a new space, it can still be dusty. That's why, before you start unpacking the furniture with the professional help of furniture movers Orange County, wipe down all the floors and surfaces in every room. You probably won't do this often, so this is the perfect time to make your home smell fresh and look neat. You can get detailed, deep cleaning from many cleaning services. So put this task on your moving checklist as well.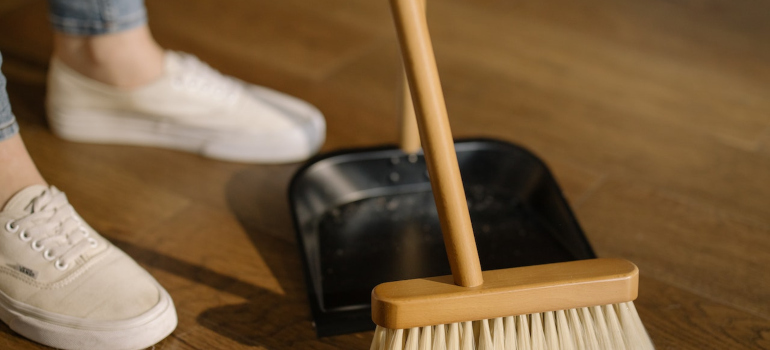 Make up your bed
Once you have safely delivered your belongings with the help of delivery service Orange County, start with your bed. Your bedroom is a place where you can rest. To get started, put on the mattress and start folding the bed. Keep the furniture assembly tool handy. When you finish a room like a bedroom, it will feel like things are coming together. This will give you a sense of comfort and coziness, feelings that are found at home. Plus, you'll always have a place ready for rest.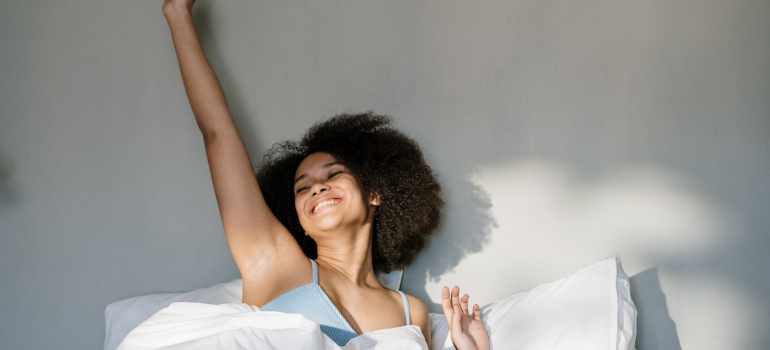 The children's room is a priority
It's important that the children take ownership of their new home and especially their room. Let them unpack their things and find a place for them. Keep their room stocked with objects they are attached to (toys, books). While the rest of the house is in disarray, children will be in their rooms doing things they love and making them happy.
Don't forget the artwork and family photos
How often do you find that your artwork and photos are left behind at some point after the move? Moving is hard enough, so as soon as we move into a new apartment, all things become functional and find their place. Moving and storage companies Orange County helped you through the moving process with their experience and professional attitude. They have unpacked your things, and your stuff has now found its place. Next are the little things that will give your home the finishing touch. We always move with us some of the things we are intimately attached to:
works of art
photos
objects left over from your childhood
a piece of furniture to which you are intimately attached
Artwork and family photos have unique value and carry emotions and memories for us. So put the paintings back on the wall and find a place for family photos in frames that will fit the style of your new home. The space will have its shape and style, and you will bring some of your interests into the new place. You will feel more relaxed and conquer a new space easier. Art reduces tension and makes you happy. Also, the feeling of home is different for everyone. For some, it is the house where we spent our childhood. We felt safe and warm there. Finally, childhood objects or family photos can bring that feeling back to the new home.
Bring a little more life into your new home or apartment to make your new place feel like home
The one that makes you happiest when you return home is, of course, your pet. Adopt a dog or cat from a local shelter and your new home will be filled with good energy. They will relax you and will always be ready to cuddle with you. Also, take a walk with your dog and get to know your new neighborhood. We do not doubt that you will make new friends with your pet. They do require some obligation on your part, but it's easy to forget that part when it comes to pets. You'll get a lot more in return.
Another way to make your new place feel like home is to get live plants and flowers. Plants are also known to relieve stress and improve mood. Not only will they beautify your home, but they will grow and flourish right before your eyes if you take care of them properly. Of course, you first have to be the kind of person who loves plants and doesn't forget to water them.
Light up your home
Installation services Orange County are unique and helped you finalize the moving process. Not only did all your belongings arrive safely at the new address, but they were carefully unpacked and placed in the desired location. Your furniture was assembled, and electronics and appliances were reinstalled.
If you have old lamps, this is an opportunity to change them and incorporate a new style into the new space. Illuminate each room with lights that will finalize the overall atmosphere. Also, large lamps can give a unique atmosphere and change the room, giving it a warm glow and making it cozy and homey.
For the end and a new beginning, organize a housewarming party
Hosting a housewarming party is a way to welcome your loved ones, family, and friends to your new home. You will be motivated to unpack as quickly as possible and welcome guests. As the host, you will feel at home and the housewarming party will warm up your home in the close surroundings. It's a great opportunity to get to know your neighbors and make your new place feel like home. Give yourself time to get used to your new surroundings and new home. Any change is difficult, but a new home is where you will continue to make new memories.
"*" indicates required fields
What Our Clients Say
" I was in a bind with having to move during the Coronavirus problems. You were very accommodating in this tough time. "