7 Reasons to move to Orange County
You have decided to make your way to California. And you have chosen Orange County as your next destination. Wonderful choice indeed. But before you start exploring your new environment, you must pack, organize, and search for local movers Orange County. Also, you should research a bit about the place and find the best neighborhood for you and your family. So, today we will point out the reasons to move to Orange County and what you can find here. Once you land, you will know exactly what to expect and you'll get along much easier. Let's dive right in!
Favorable weather is one of the reasons to move to Orange County
The first thing you should know about California, in general, is that the weather is always favorable. Some might say that humidity and drought can get to you. But if you are someone who loves sunny beaches and summer throughout the entire year, then Orange County is a perfect place for you. Yes, there are winters but they are mild and almost unnoticeable. Although, if you want to see some snow you'll have to drive for 2-3 hours to the nearest mountain range. So, what are you waiting for? If 365 days of sun is what you need, call your movers Aliso Viejo and start heading to Orange County today.
So many beaches in Orange County
One of the top reasons to move to Orange County is for sure the beachfront you'll find here. There are so many beaches in CA but most of the better ones are in Orange County. And if you do not like the choice here, San Diego and L.A. are here to provide countless beach choices as well. As long as you live in California and have a personal vehicle, you are good to go. Pack your things and hit the beach with your family and friends. You will love the fact that you can hit the beachfront gym, restaurants, bars, and boutiques. Or you can even rent an office space if you like.
Having an ocean view all the time is something that most of us dream about. And you will have it once you move to Orange County. Or at least the option is there in case you choose the right property. Nevertheless, you'll always have the option to spend a day sunbathing or surfing on one of the lovely OC beaches. If all other reasons for moving here are insignificant for you, we are sure you can't overlook the fact that you'll be surrounded by beaches, water, and friendly people all the time. Now, give your movers Irvine CA a call and start planning as soon as possible. Orange County awaits.
There are plenty of outdoor activities
If you are looking for something to do in Orange County, you'll love to hear there are numerous outdoor activities. You can search online, ask friends, or communicate with your movers and packers Orange County. All will have something to recommend we are sure of that. And we will do the same. For now, we have mentioned the beach as the ultimate choice. But when you get bored of the beach for a moment or simply want to change the scenery, you should start exploring the great outdoors. California is not only the desert and scorched earth you see in the movies. It has lush areas, a lot of greenery, and many parks and playgrounds to have fun at. So, the only thing you must do is choose whether you'll ski, hike, surf, bike, camp, or chill in the shade next to the grill.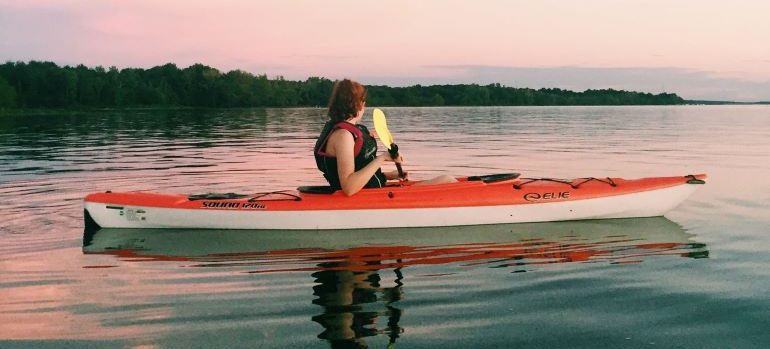 History and Culture
Now, we can proudly say that Orange County is diverse, welcoming, and family-friendly. Such an environment is bound to have an amazing culture, art scene, and of course, rich history. And before you move here, it would be wise to read a bit about the history of this place. It will give you the head start and you'll be ready to communicate better with locals. And they will greet you with open arms and a smile on their face once they realize you know much about their neighborhood, town, and state. So, equip yourself with knowledge and adapt easily. For all other things, start exploring the museums, libraries, street art, and anything else that interests you. Luckily, you'll find an abundance of interesting things to do in Orange County.
Food is out of this world
Some people move to Orange County just because of the diverse and colorful food scene. Gastronomical wonders await you there once you relocate and start exploring. Such a diverse state as California is home to many nations. People all over the world have found their home here and brought native cuisine with them. You will find Indian, Mexican, Mediterranean, and Chinese cuisine here. But also something exotic like African, Mongolian, and Ethiopian. Therefore, start heading there if you are someone who appreciates extraordinary and unique cuisine.
The real estate market is on your side
Another reason for moving to Orange County is the favorable real estate market. Obviously, some neighborhoods are more expensive than others. But the options you have here are astonishing. Sometimes it feels like everything good about California is located in Orange County. Whichever town you choose you'll be able to find a suitable home for yourself and your family. And at great prices, because the home value is in the middle when we compare it to the national average. But if you have a stretching budget and a bit of saving, you'll be able to afford a mansion with amazing views and a huge garden at around $500k. It is a long-term investment but a good one for sure.
Of course, Disneyland is one of the reasons to move to Orange County
One of the biggest benefits of living in Orange County is the vicinity Disneyland Anaheim CA. Especially if you have children and a big family. And why not? You can enjoy and express your inner child as well. This is a place of magic and it is something you should visit with your family at least twice a year. And many people move to Anaheim to spend the best years while their children are growing up. Living next to such a place will provide an endless source of fun and family activities. More so when you realize that this is not the only amusement park in the area. You have Wolf Creek Lodge and Knott's Berry Farm within driving distance. Although, Disneyland is one of a kind and more famous than any park in the world.
But remember, there will be thousands of tourists passing by so be sure to get your tickets well in advance. And of course, prepare an adequate budget. At least you won't have to book any hotels and spend money on such commodities. You are living next to Disneyland after all. How awesome is that? All you must do now is call your movers Anaheim CA and get there in no time!
Now you know all the reasons to move to Orange County. At least the most important ones. If you like what we have told you today, start packing. Orange County is full of wonders and we are sure you'll find your happiness here. Good luck!
"*" indicates required fields
What Our Clients Say
" I was in a bind with having to move during the Coronavirus problems. You were very accommodating in this tough time. "