9 Reasons Why Living in a Small Town is a Good Idea
Exploring the idea of small-town living often brings to light a range of benefits that might go unnoticed in the hustle of larger cities. Nine compelling reasons why living in a small town is a good idea stand out, and anyone contemplating a move like this should explore them. Of course, every person has unique needs and some can only thrive in the creative chaos of a metropolis. However, before you completely reject the small-town life, discover its perks. Don't be surprised if the idea of such change starts growing on you.
Community Spirit and Close-Knit Relationships
One of the most endearing aspects of small-town living is the sense of belonging and close-knit relationships that residents often experience. Aliso Viejo, a small town in Orange County, California, exemplifies this with its friendly neighborhoods and active social scene. The town's population is approximately 50,000 people fosters an environment where neighbors know each other and social ties are strong. This is particularly beneficial for families and individuals seeking a supportive and engaging social environment.
As for the difficulties regarding the logistics of the move, there are local movers Aliso Viejo offers, which help new residents settle into the community with ease. These services are provided by experts who know the area and the unique dynamics of the town. They ensure a stress-free transition for newcomers, another convenience to promote relaxation.
This situation is especially good for shy people and introverts. In big cities, it is easy to go unnoticed. For example, one can live in a large skyscraper and practically never get to know any of their neighbors. That is not very likely to happen in smaller communities. And although introverts often prefer to stay isolated, that is not good for their mental health. Gaining friends and engaging in occasional conversations may help a lot to those battling depression and anxiety. Therefore, one of the reasons why living in a small town is a good idea is that it can force a much-needed, healthy socializing upon you.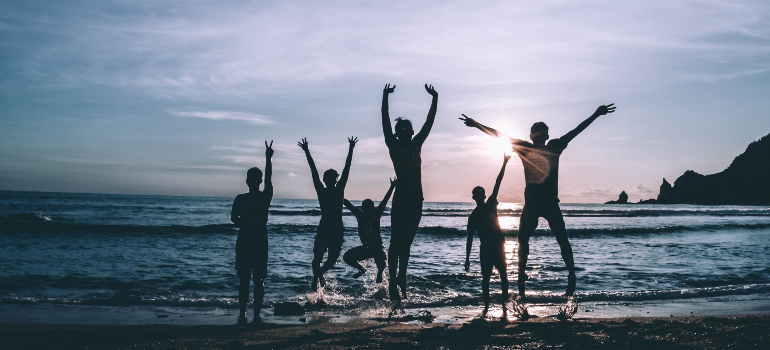 Better Work-Life Balance
Contrary to what most career-driven people think, the human mind and body need a certain amount of rest. That can be achieved with a good work-life balance and many people struggle to achieve that, especially in big cities. However, small towns can provide this delicate equilibrium. Take Laguna Beach as an example. It's a picturesque town in Orange County, offering its residents several key benefits:
Reduced Commuting Stress: With its compact size, residents of Laguna Beach often enjoy shorter commutes compared to those in larger cities. This reduction in travel time contributes significantly to a less stressful daily routine.
Abundant Leisure Activities: The town is known for its stunning beaches, art galleries, and outdoor activities, providing ample opportunities for relaxation and recreation after work hours.
Community Engagement: Laguna Beach hosts various local events and festivals, encouraging residents to engage with their surroundings and foster a sense of belonging.
Healthier Lifestyle Choices: The town's emphasis on outdoor activities promotes a healthier lifestyle, with residents often preferring to walk or bike, taking advantage of the scenic routes available.
Cultural Richness: Laguna Beach is not just a haven for beach lovers; it's also a hub for artists. It's home to the world's oldest continuously running outdoor art festival, the Laguna Beach Festival of Arts, adding a unique cultural dimension to everyday life.
This combination of reduced stress, recreational richness, and, eventually, a solid employment market in Laguna Beach contributes to an overall better work-life balance. All that makes it an ideal place for those seeking harmony between their professional and personal lives.
Stronger Sense of Identity
Small towns offer a unique living experience, largely due to their strong sense of identity. In such communities, residents often enjoy a closer connection with their neighbors and local history, fostering a sense of belonging and pride. The compact size of small towns allows for more intimate social interactions and community participation, which can be harder to find in larger cities. Additionally, small towns often preserve their historical and cultural heritage, offering traditions and stories that enhance the living experience.
Let's take Dana Point as an example. It's a quaint town in Orange County, California, known for its strong sense of identity and rich history. This coastal town, with a population of around 33,000, prides itself on its maritime heritage, which is celebrated through various local festivals and events. The Dana Point Harbor is a focal point of the town. Not only does it offer stunning ocean views but it also serves as proof of the town's deep connection with the sea.
For those considering a move to Dana Point, services like the movers Dana Point provides can be of a lot of help. They can both conduct a seamless relocation and give their clients all the necessary information about the local events. So, if you want to share this inexplicable sense of identity with your neighbors, living in a small town would be a good thing for you.
Unique Local Businesses and Charm
Small towns are renowned for the unique charm of their local businesses. These family-owned establishments offer a personal touch that's rare in larger cities. More than just commercial spots, they serve as social hubs where residents connect and support each other. That way the shopping and dining turns into rich social experiences.
Local businesses in small towns also boost the local economy by keeping financial benefits within the community. They are integral to the town's identity, offering a glimpse into its culture and history. This contributes to making small-town living not just a residence but a rich, authentic experience.
Those who choose Aliso Viejo as their new hometown, for example, will be able to enjoy these local establishments. Among them, one can find quaint cafes, independent bookstores, and many other cute places. If you like this romanticized side of the business, you can even start a life there by using the local movers Orange County caters to. The locals are always the best for the job anyway, and you would be helping your new community to thrive.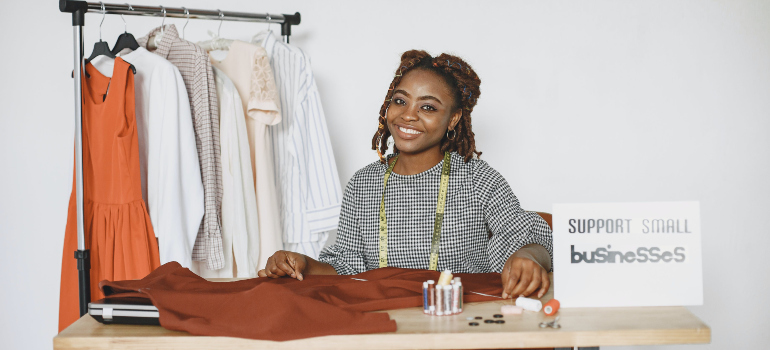 Reduced Crime Rates  – One of the Top Reasons Why Living in a Small Town is a Good Idea
Feeling safe in the streets of your hometown is priceless. Therefore, among the reasons why living in a small town is a good idea, lower crime rates have a special place. This invaluable trait can be attributed to closer community ties, higher levels of community engagement, and more personalized local law enforcement efforts. The strong sense of community in such towns often leads to a heightened sense of mutual responsibility and vigilance among residents.
Residents of Laguna Beach and similar small towns enjoy a heightened sense of security and comfort, knowing they are in a safer environment. Speaking of Laguna Beach, its crime rates are as follows: assault – 293.4 (national average 282.7), murder – 4.4 (national 6.1), rape – 17.5 (national 40.7), and robbery – 74.5 (national 135.5). No wonder that movers Laguna Beach residents trust have more and more work relocating people to this charming place each year.
Less Traffic and Pollution
Small towns often enjoy significant benefits from having less traffic and pollution, a fact exemplified by San Clemente in Southern California. Here are some key advantages typically found in such towns:
Tranquil living spaces. Like in San Clemente, small towns often have quieter streets due to less traffic, offering a peaceful living environment.
Better air quality. The reduced number of vehicles leads to cleaner air, which is beneficial for overall health.
Minimal congestion. The lack of heavy traffic common in small towns means less daily stress and a more relaxed lifestyle.
Safer roads. With fewer cars, towns tend to have safer roads for pedestrians and cyclists, encouraging outdoor activities.
Positive environmental impact. Lower pollution levels in these areas contribute to a healthier ecosystem.
Community engagement. The ease of getting around in small towns enhances community connectivity.
For those planning to relocate to San Clemente, the moving companies San Clemente recommends, provide efficient and hassle-free services. These companies are adept at navigating the town's streets and neighborhoods, ensuring a smooth transition for new residents. Their expertise in handling moves minimizes any potential disruption, aligning with the town's peaceful character.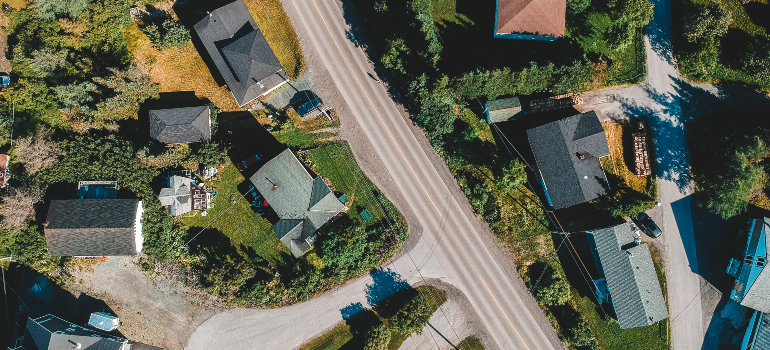 Personalized Education and Smaller Schools
Living in a city that is not very big often means access to more personalized education in smaller schools, a significant advantage for families. In these environments, class sizes tend to be smaller, allowing for more individualized attention from teachers to each student. This personalized approach can lead to a deeper understanding of student's unique learning styles and needs. That, in turn, allows for fostering a more supportive and effective educational experience.
Smaller schools in small towns typically have a stronger sense of community. Teachers, students, and parents often know each other well, creating a close-knit educational environment. This familiarity can enhance student engagement and participation. Also, it facilitates more direct and meaningful communication between parents and educators.
Moreover, smaller schools often have fewer bureaucratic constraints than larger urban schools, allowing for more flexibility in teaching methods and curriculum development. This can lead to innovative and tailored educational experiences, better-preparing students for future challenges. Overall, the intimate and personalized nature of education in small towns can provide a nurturing and conducive environment for learning and personal development.
Affordable Real Estate – Another of the Big Reasons Why Living in a Small Town is a Good Idea
All of us dream about living in a beautiful house or apartment, but not many get to afford it. However, if you aren't able to live in your dream home in a big city, that doesn't mean the same applies to the small one. After all, we spend a lot of time in our homes so living in a better one is among the important reasons why living in a small town is a good idea. If that is something you're contemplating, here's what you should know:
Affordability. Compared to the big and popular cities, smaller ones offer more budget-friendly housing options. This affordability is a major attraction for those wishing to enjoy a more luxurious home and lifestyle without the high costs.
Investment opportunity. Some towns present a valuable opportunity for potential homeowners to invest in a desirable area.
Ease and price of moving. The presence of movers and packers Orange County citizens rely on simplifies the relocation process for new residents and not at a high price.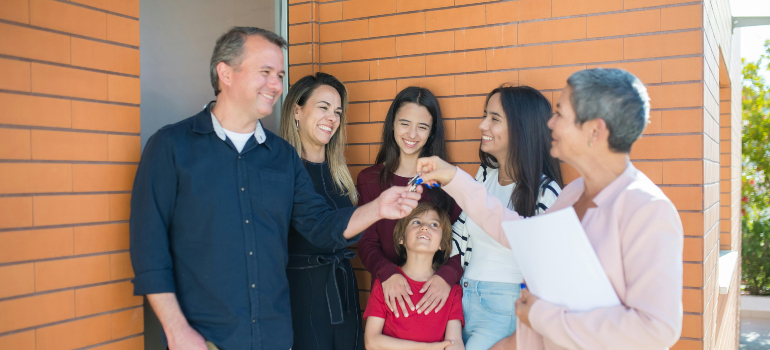 Proximity to Nature
Being closer to nature, which often comes with a small-town life, is a factor that significantly benefits both the psyche and physical health of residents. This proximity to natural settings allows for easy access to outdoor activities like hiking, biking, and fishing. Thanks to that, the residents can enjoy a more active and healthier lifestyle. Moreover, the presence of green spaces and natural landscapes contributes to reduced stress levels, improved mental health, and a general sense of well-being. In fact, according to the experts performing delivery service Orange County locals love, many have chosen to live in smaller communities for this reason alone.
Being surrounded by nature also encourages a deeper connection with the environment. That is how one can nurture a sense of peace and tranquility that is harder to find in urban settings. This connection can lead to increased mindfulness and appreciation for the simpler aspects of life. The combination of these factors – increased physical activity, mental health benefits, and a cleaner, quieter environment – makes living close to nature in small towns a truly enriching experience.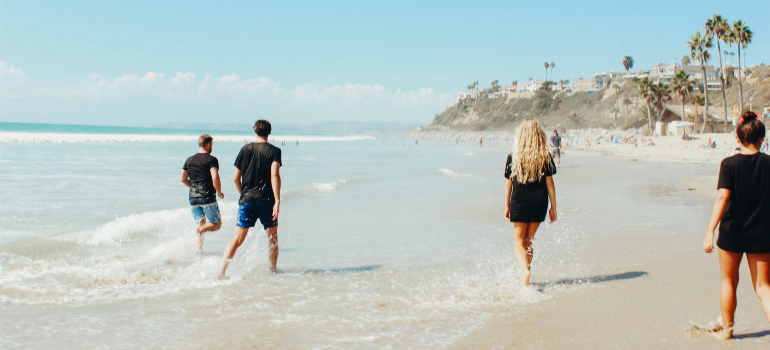 Why Small-Town Living Might Just Be Your Best Move
The allure of small-town living is multifaceted. Each of the nine reasons discussed provides a unique glimpse into the quieter, yet equally fulfilling life that smaller towns offer. From the affordability of homes to the close-knit educational environment, it's clear that these communities present a compelling alternative to city living. As we've seen through various examples, the reasons why living in a small town is a good idea are very convincing. Give this idea a serious thought. It might be just what you need.
"*" indicates required fields
What Our Clients Say
" I was in a bind with having to move during the Coronavirus problems. You were very accommodating in this tough time. "