A complete guide for moving from Huntington Beach to Fullerton
Living in Huntington Beach is the California ideal of beachfront living. The right choice for people whose free time is occupied with surfing and other outdoor activities. However, it's time to move, and the next home is in Fullerton. You'll be replacing beachfront living with life on the mainland. Fullerton is considered an ideal location for employment and education. That's why it's the right choice for both adults and children. To get an accurate idea of life after moving from Huntington Beach to Fullerton, you can check out this guide.
Living in Fullerton
Did you make the right decision about moving from Huntington Beach to Fullerton? When determining if a city fits your character, expectations, and life circumstances, there are many factors to consider. Climate, cost of living, employment opportunities, the community you will be living in, and what the surrounding area offers in terms of activities to occupy your free time.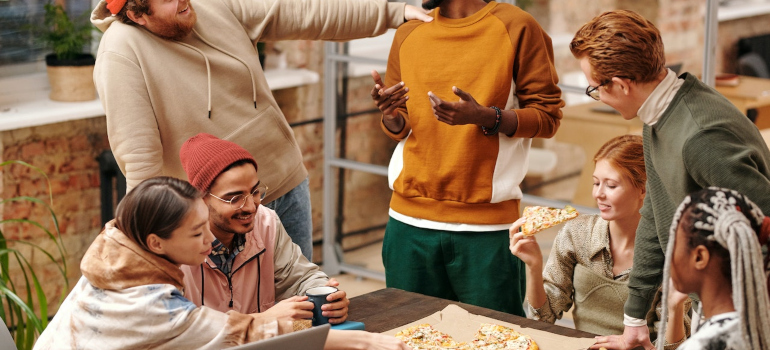 The key to any successful move is good organization. Moving and all its preparations require time and dedication on your part. If you want to leave the entire moving process to trusted movers, local movers Orange County will handle it smoothly and efficiently.
Fullerton is located 25 miles southeast of Los Angeles in northern Orange County. It has a population of over 140,000 residents. The city is known as an educated community and boasts excellent schools and employment opportunities. This makes this municipality a good choice for both children and adults. Find out what a move to Fullerton has to offer throughout the rest of this guide.
Lifestyle
Fullerton is a community that embraces diversity. That has contributed to the fact that you can easily find people with similar interests. Did you know that this city is the birthplace of Fender? You'll also discover a rich musical history. This vibrant town will give you the feeling of living in a big city. Here you will find the right balance of suburban and urban living.
When moving, some furniture needs special attention during packing and transportation. If you need help disassembling and assembling these pieces of furniture, hire professional furniture movers Orange County. They will provide you with quality and safe moving services.
The sun is always shining here
With over 250 days of sunshine per year, you can expect to enjoy outdoor activities. The average summer temperature reaches a high of 84 degrees in August, so you will never feel too hot. On the other hand, the winter temperature doesn't drop below 47 degrees in January, so it's not too cold either.
With a little over a foot of rain per year, you certainly won't see snow here. After all, this is Southern California. However, when you think of California, there are beaches too, but here you'll have beautiful mountain ranges from which you can expect exciting adventures.
Cost of living
The cost of living in the area is pretty high, so you need to be careful with your budget. Fullerton is 20.8% above the California average and 58.5% above the national average for cost of living. The median home price is around $370,000, and the median family income is approximately $74,000. Remember, you're still living the California dream, even if you're not on the coast!
Things to do and to see in Fullerton
Founded in 1887, the town was initially known for growing oranges. Today, this city is full of fun and relaxing things to do. If you're tired of everyday life, you'll never be bored here. In the city, you can enjoy free concerts, art festivals, or food fairs. The downtown area is known for its many restaurants, cafes, stores, and lively nightlife. With more than 50 parks in Fullerton, you'll always find a place for a walk, a play on the grass, or a relaxing picnic. Here are some of the local's favorite places to spend their free time:
Fullerton Arboretum
Laguna Lake Park
Fullerton Museum
Clayes Performing Arts Center
Fox Fullerton Theatre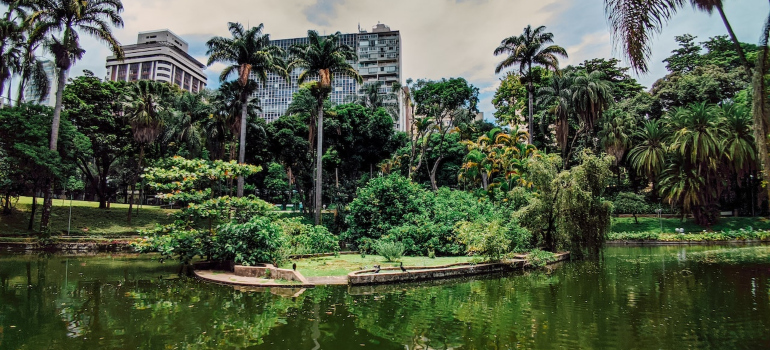 When you need professional help moving from Huntington Beach to Fullerton, trust the reliable services of residential movers Orange County. Regardless of the size of your household, trained crews are available to handle your moving needs.
Let's compare Fullerton to living in Huntington Beach
To give you a clear picture of the difference between these two cities, let's look at what life is like in Huntington Beach.
Located in Orange County, California, Huntington Beach has a population of over 200,000. It spans 28 miles and has a population density of 7,424 people per square foot. Because of the diversity of the population, you will find yourself surrounded by a rich culture and enjoy various tastes. From Asian, Middle Eastern, and Mexican cuisine. There is something on the plate for everyone. This sunny California paradise offers beautiful beaches overlooking the Pacific Ocean and summer almost year round. Moving can be stressful and time-consuming. So don't hesitate and entrust your move to movers Huntington Beach. With their professional approach and trained team, they will make your move go smoothly and efficiently.
Cost of living
If you decide to buy a property in Huntington Beach, the price strongly influences your decision. Home prices are higher in Orange County than in the rest of California. However, many affordable properties along Huntington Beach are worth exploring. Alternatively, choosing an apartment over a house can be a more satisfying and cost-effective decision. The median rent is approximately $3,300, and 40% of residents are renters. The bottom line is that California is very expensive, and Huntington Beach is on par with other California beach towns.
The cost of living is higher than the national average, so the index is 183.8. while the U.S. average is 100. This shouldn't surprise you given its coastal location in California. The lowest costs are only for health care, at 95.9, and utilities, at 96.4, compared to the national average.
Hiring professional help like Affordable Reliable Moving Company OC will make your journey to your new home more stress-free. Request your completely free moving estimate and you will receive a move that meets your needs and services tailored to your moving requirements.
You won't miss the weather and natural disasters
We would say that we don't need anything but sunshine, a beach within reach, and a suitable climate. The weather conditions are excellent all year round. The two hottest months are August and September with the average maximum temperature being 85 degrees. The two coldest months are December and January with a low of 48°F and a high of 67°F. Precipitation is minimal, with just under 11 inches of rain per year. However, even with these ideal conditions, there are risks of natural disasters: earthquakes, droughts, and tsunamis. Additionally, there is a preparedness website at Huntingtonbeachca.gov for residents to learn how to stay safe during a natural disaster.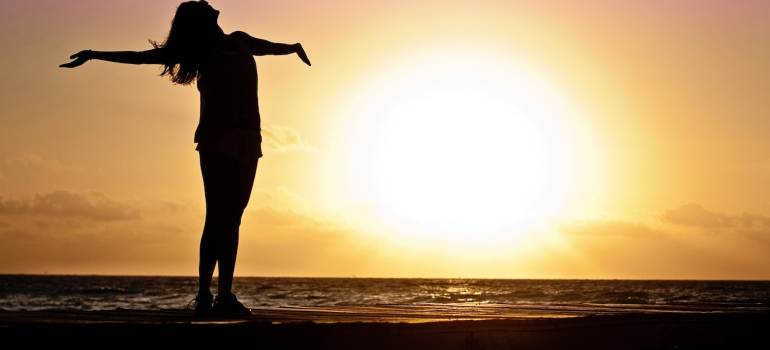 You might miss the natural beauties of Huntington Beach
Huntington Beach's exposure to the Pacific Ocean means that you will have access to some of the most beautiful beaches in the world. The first association with Huntington Beach is certainly surfing and enjoying the warm sand. Below are just a few of the beaches we recommend:
Bolsa Chica State Beach
Huntington State Beach
Huntington Dog Beach – where you can have fun with your four-legged friends
Stand-up paddle boarding or kayaking are activities you can enjoy in Huntington Harbour. Also, if you are tired of water activities, the Bolsa Chica Ecological Reserve is the perfect place for hiking and sightseeing.
On the other hand, Huntington Beach boasts 78 city parks spread over 758 acres. There are many outdoor activities available, from golf courses to playgrounds to swimming pools.  In addition to public transportation, you can also get around Huntington Beach by bicycle. Cycling in the city is rated 71, meaning it's a very convenient way to get around. However, Fullerton has plenty of circling routes, so make sure to check them out once you move.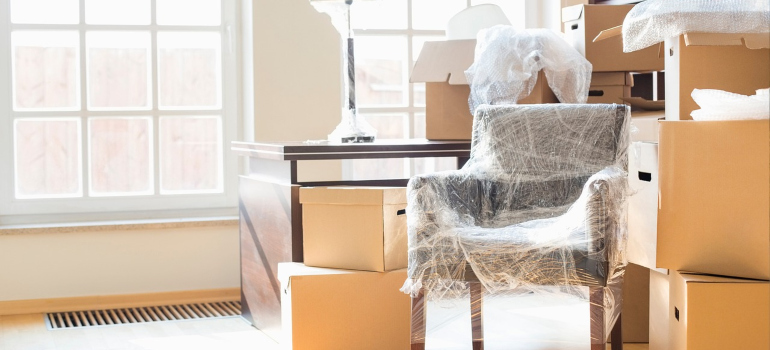 Moving from Huntington Beach to Fullerton: use professional movers
Whether you are moving across town, the state, or the country, you need to plan every step in the moving process. You'll face many challenges, some of which may be new to you if you've never moved before. Suffice it to mention that you need to find a new place to live, deal with all the necessary paperwork and organize the moving of all your belongings. There is always the option of do-it-yourself but think twice before you embark on the moving adventure. The moving company will provide you with a free moving estimate to help you choose a package that fits your budget and needs. With help of movers Fullerton, your relocating experience can have a positive outcome, and your belongings will arrive safely at your new home.
The purpose of this guide was to give you a picture of moving from Huntington Beach to Fullerton. However, you'll discover a lot more for yourself along the way, and we're sure you'll find your place. So start packing and have a safe trip to your new home!
"*" indicates required fields
What Our Clients Say
" I was in a bind with having to move during the Coronavirus problems. You were very accommodating in this tough time. "