A guide to the best schools in Orange County
Looking for the best schools in Orange County can be an overwhelming task, especially if you're new to the area. With so many options to choose from, it can be challenging to determine which schools will provide your child with the best education. That's why we've put together this comprehensive guide to help you find the top schools in Orange County. Using a variety of data sources and expert insights, we at Affordable Reliable Moving Company OC have compiled a list of the best elementary, middle, and high schools in the area. We've also included information on each school's academic programs, extracurricular activities, and overall performance. Whether you're looking for a public or private school, we've got you covered. By the end of this guide, you'll have all the knowledge you need to make an informed decision about which school is right for your child.
What factors should you consider when looking for the best schools in Orange County?
There are many schools in Orange County, so finding the best ones can be a challenging task. To be more precise, there are over 600 schools in this area! This includes public, private, and charter schools at the elementary, middle, and high school levels. But that shouldn't stop you from doing your research. After all, you want the best education possible for your kids! Let's now see all the factors you should look at when searching for the best schools in Orange County.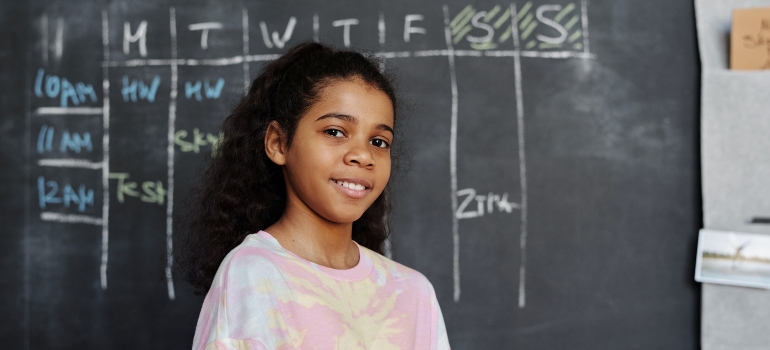 Academic performance
Academic performance is a crucial factor to consider when looking for the best schools in an area, as it reflects the quality of education provided to students. It is usually measured by standardized test scores, such as the SAT and ACT, as well as state-mandated exams. These scores provide a quantitative measure of a school's academic rigor, and they can be a useful tool for comparing schools. However, it's important to note that academic performance is not the only factor to consider when evaluating a school.
Teacher quality
Teacher quality is a critical factor to consider when looking for the best schools in Orange County. High-quality teachers are crucial to student success, as they provide students with the knowledge, skills, and support they need to excel academically. Teacher quality can be estimated by a variety of factors, such as years of experience, credentials, and student outcomes.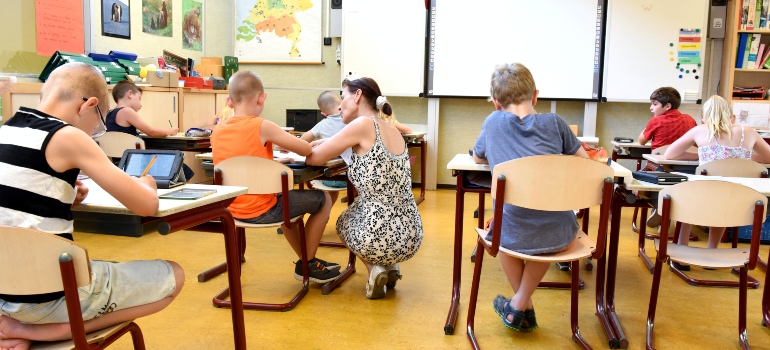 Standardized test scores and graduation rates can also provide a measure of teacher effectiveness. However, it's important to note that teacher quality is a complex issue that cannot be fully captured by these metrics alone. Factors such as teaching style, classroom environment, and teacher-student relationships can also impact teacher quality.
Curriculum
The curriculum is another crucial factor to consider when looking for the best schools in Orange County. A good curriculum should provide students with a well-rounded education that prepares them for college and beyond. When evaluating a curriculum, parents should consider factors such as the rigor of the coursework, alignment with state and national standards, and opportunities for enrichment and extracurricular activities.
It's also important to consider the specific needs and interests of your child. A good curriculum should challenge students while also providing support for those who may struggle. Visiting schools, talking to teachers and administrators, and researching online can all help parents determine if a curriculum is a good fit for their child.
Facilities
Good facilities can create a positive learning environment that supports student success. When evaluating a school's facilities, parents should consider factors such as the quality of classrooms, technology resources, and extracurricular spaces. Well-maintained facilities with modern amenities can create a comfortable and engaging learning environment for students.
Sports fields, theaters, and music rooms can provide opportunities for students to pursue their interests and develop their skills outside of the classroom. Additionally, safe and clean facilities are essential for student health and well-being. A school with good facilities can demonstrate a commitment to providing a quality education for its students.
Community feedback
Community feedback is a valuable resource when searching for the best schools in Orange County for your kids. Other parents, students, and teachers can provide insights into a school's culture, academic programs, and other important factors. Online resources such as GreatSchools.org and Niche.com provide school ratings, reviews, and other helpful information.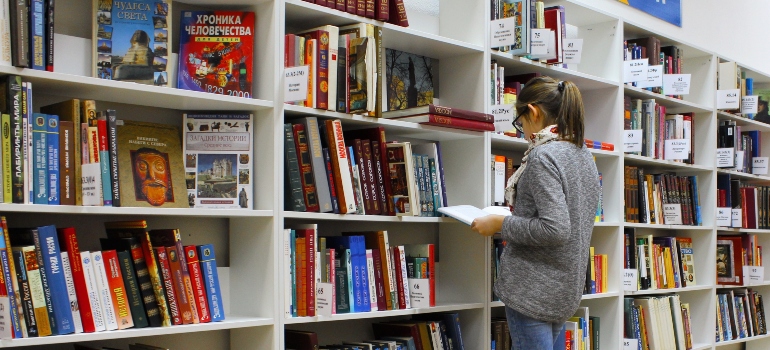 Also local school boards and parent-teacher associations can also provide information and support. When evaluating community feedback, it's important to consider the source and context of the information. Reviews and ratings can be helpful, but it's not the be-all and end-all! You should also visit schools, talk to teachers and administrators, and observe classroom environments to make an informed decision.
Best elementary schools in Orange County
Vista Verde
Vista Verde Elementary School, located in Orange County, California, offers a comprehensive academic program that prepares students for their future. The school provides various extracurricular activities to students, including sports teams, music, and art programs. The teachers at Vista Verde are highly skilled and passionate, working with parents and students to ensure success. They engage students in innovative ways and aim to meet the individual needs of each student. Overall, Vista Verde Elementary School is an excellent institution that provides students with an exceptional education and ample opportunities for growth and development.
Oxford Preparatory Academy
As a center for higher learning, Oxford Preparatory Academy (Oxford Prep) is dedicated to preparing students from transitional kindergarten to eighth grade for high-level academic studies and success in a diverse, global community. At Oxford Prep, students exceed grade-level expectations and develop critical thinking skills through dynamic teaching that promotes self-motivation, competence, and lifelong learning.
The school follows the theory of Multiple Intelligences, providing differentiated instruction to meet the unique needs of each student. Activities and lessons are designed to engage and challenge students, allowing them to learn and demonstrate their understanding in ways that align with their individual multiple intelligences. Get in touch with our movers Dana Point and as soon as you relocate, visit this amazing school!
Heritage Oak Private Education
Heritage Oak is the best school in Orange County when it comes to private schools. For over fifty years, it has been a leader in private education, serving students aged two and a half through eighth grade. The school's proven curriculum and focus on excellence and success appeal to parents seeking a top-quality education for their children. Heritage Oak is committed to developing students into leaders in the community, fostering academic, communication, social, and interpersonal skills in a positive, safe, and nurturing environment.
In addition to core subjects, the school offers a well-rounded education that includes music, foreign languages, art, physical education, computer skills, technology, and etiquette. We offer some of the best movers Yorba Linda has to offer, so as soon as you're ready to relocate, we've got you covered!
Best middle schools in Orange County
Lakeside Middle School
This great middle school is located in Irvine, right next to Santa Ana. According to Niche Magazine, it's the second-best public middle school in all of Orange County! They have also given this great school grades of A for academics and diversity and A+ for teachers. In regards to diversity, the grade was calculated using feedback from students and parents, as well as analyzing the economic and racial diversity of the school.
This school has 464 students, and the student-to-teacher ratio is 21 to 1. According to their test scores, they have at least 75% of students who are proficient in math and 81% proficient in reading. Finding the best school in Orange County is equally important as finding the best moving companies Santa Ana or Irvine have to offer, so take a deep dive into exploring them both to ensure both you and your kids enjoy your relocation!
Jeffrey Trail Middle School
This great educational establishment is also located in Irvine and has 608 students. It was also given the exact same grades of A and A+ for academics, diversity, and teachers by Niche Magazine. What sets it apart from other middle schools are some of its after-school programs and extracurricular activities. Especially so in the science and technology departments.
They have many excellent programs and events, like the Science Olympiad, robotics team, and debate club. All of these programs are excellent resources for your kids, as they will help them transition to high school and college much easier and be much better prepared for those new challenges they will soon face. It's no wonder why it's one of the best schools in Orange County and probably wider!
Mission Viejo Christian School
Mission Viejo Christian School is a private Christian school located in Mission Viejo, California. It serves students from preschool through 8th grade. The school provides an excellent education that encourages the development of the whole child. This includes their spiritual, intellectual, emotional, social, and physical growth. The school's curriculum focuses on building critical thinking skills and promoting character development.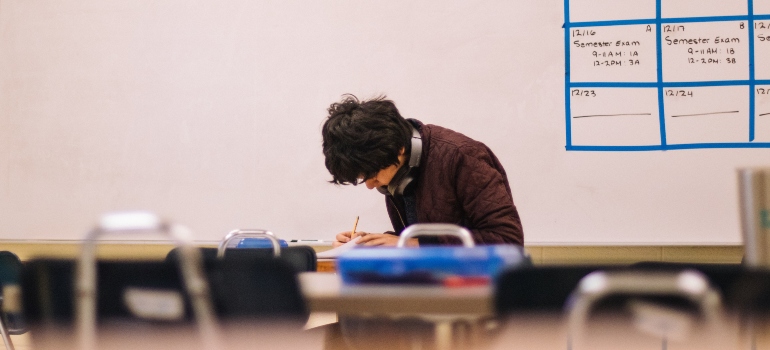 MVCS also offers a variety of extracurricular activities, including athletics, music, and drama programs. They are all designed to help students discover their interests and develop their talents. If you plan to move here and enroll your kids into this great school, settle only for the moving companies Mission Viejo has to offer that provide the same level of high-quality service to ensure your relocation is optimal for both you and your kids.
Best high schools in Orange County
La Quinta High School
You'll definitely want to hire movers Garden Grove and move here to sign your kid up to La Quinta! It offers four academies that prepare students for their future careers. The Medical Health Academy is a Career Technical Program that receives grant funding for students interested in pursuing medicine. The Public Service Academy has grown from 100 students 10 years ago to over 260 students and prepares students for jobs in law enforcement, fire fighting, military and related fields.
The Culinary Arts program is a 4-year program where students can meet chefs from around the Coachella Valley, create culinary showdowns, cater meals to events, and provide food for the school's events. Finally, the Information & Communications Technology Academy is a dynamic program for students interested in technology, providing exposure to fields like networking, software development, cybersecurity, and games and simulation.
Troy High School
Troy High School offers both a comprehensive liberal arts program and specialized courses for students of all abilities. Each class, program, and pathway shapes students into critical thinkers, good citizens, effective communicators, and lifelong learners. They encourage students to pursue their personal and professional visions for the future. Their educational community is dedicated to supporting students in achieving their goals for post-secondary experiences.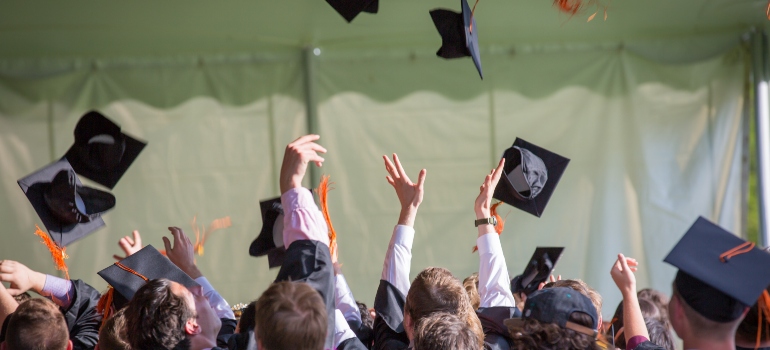 This great high school also holds the record for the most gold medals in the Science Olympiad. They won 13 times! If this sounds compelling and you wish your kids to enroll in one of the best schools in Orange County, don't waste your time searching for the best moving companies Fullerton has at its disposal, and simply contact us!
Sage Hill School
Sage Hill is consistently ranked as one of the best schools in Orange County, both private and public! It inspires grades 9-12 students to think independently, creatively, and critically through its dynamic, college-preparatory curriculum. Their dedicated faculty maintains an average class size of 14, allowing students to challenge themselves and build relationships with peers. In addition to academics, students participate in athletics, art, community service, internships, and educational travel.
They support the students with a Ninth Grade Experience program and an advisory program that promotes communication among students, families, and teachers. Use the services of the best moving companies San Clemente provides so you can get ready to finally make the step of moving to Orange County!
"*" indicates required fields
What Our Clients Say
" I was in a bind with having to move during the Coronavirus problems. You were very accommodating in this tough time. "