Aliso Viejo Movers
"*" indicates required fields
Planning a move is hard, and it requires following a special procedure. If you are considering starting afresh in a new place, choosing the right mover is the key. Affordable Reliable Moving Company has all it takes for a successful relocation. With the right movers Aliso Viejo trusts you can rest assured that everything will go in perfect order. Our company will help you achieve seamless relocation, and we will handle all your items with care. All you need to do is give us a call, and request a free quote. It is high time you took the stress out of moving by contacting our team of dedicated movers. We are here to provide answers to all of your questions.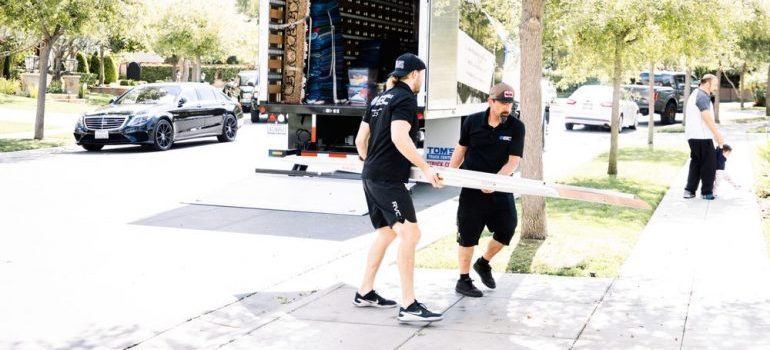 All the services we offer are tailored to your needs
We know that you may need more than one service during your process of relocation. Therefore, we have created a plethora of moving services for our customers. There is no need to search on other websites, as we have everything you need in one place. Each relocation is unique, so you can be confident that you will get the services tailored to your needs. Apart from vaulted storage which we specialize in, you can pick some of the following services: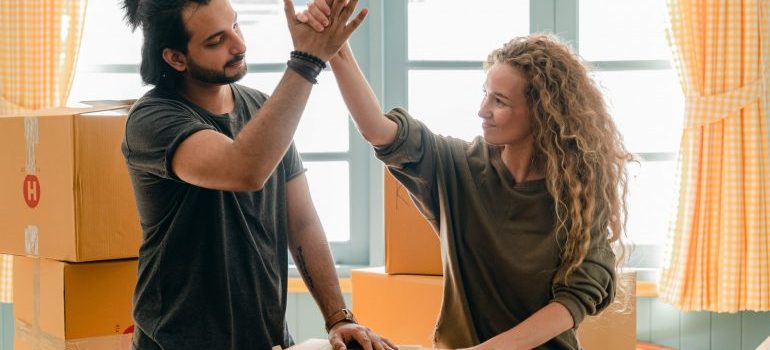 Whether you are planning to move locally or within the same building, our services are the right for you. Moreover, you can count on one of the best moving companies Aliso Viejo has to provide you with experts when it comes to packing and storage. Our superb facilities and skilled crew are all you need to put a big smile on your face. Furthermore, our vaulted storage provides safekeeping of your valuables and furniture.
What makes Affordable Reliable Moving Company so special?
Many people have heard of self-storage and storage containers, but few have heard of Orange County storage vaults. Renting a storage vault from your preferred movers in Aliso Viejo is the safest way to store your belongings, in our opinion. The procedure distinguishes vaulted storage in Orange County from other storage options. When you contact us, our professional and licensed movers will come to your location to pick up your boxes and transport them to the storage facility. All you have to do to get your items back is give us a call. Our movers will ensure that your items are delivered at the most convenient time for you. You don't have to do anything, as we will do all the job for you.
Our vaulted storage is more than just a storage
One thing you should know is that our vaulted storage services are the most affordable. This is because you only pay for the space that you use. When renting traditional storage space, you will almost certainly not use the entire space, and you will end up paying for extra space that you do not require. Our team will assist you in determining how many vaults you will require to accommodate all of your items. You will not have to worry about measuring, calculating, and packing your items, because the skilled team at our moving company in Aliso Viejo will do it for you.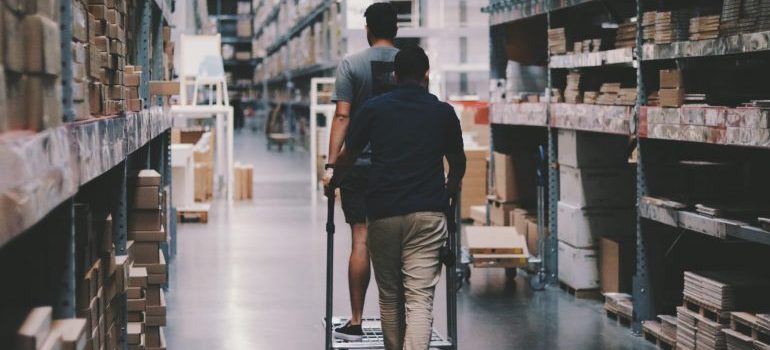 Another significant advantage is safety. Our vaults are made of a durable material, which is important for keeping your items secure. Vaults are stored in our climate-controlled warehouse. There are no temperature changes, and the humidity levels are ideal. This way, no matter how long you decide to leave your items, they will retain their original shape. Furthermore, our warehouse is monitored, and only vetted employees have access to your items.
Indulge in extraordinary packing services from one of the most versatile moving companies Aliso Viejo has
We know that packing can be time-consuming. However, we also know that you don't have to experience this all alone. Aliso Viejo residents are happy to use our packing services. Do not waste your time and energy, as you can have a hands-free moving experience without lifting a finger. At Affordable Reliable Moving Company, we handle everything for you. Forget about assembling and disassembling furniture, wrapping items, as well as lifting boxes. Our movers in Aliso Viejo is all you need to be happy. In the meantime, you can devote yourself to doing other tasks, and enjoy your relocation. With our company, you will get a one-of-a-kind moving experience. Request a free quote if you have any doubts or questions.
If you are moving anywhere in Orange County, choose our Aliso Viejo movers
Moving throughout California can be extremely hard. If you live anywhere in Orange County, you know how much having reliable movers by your side means. If you seek an affordable moving company, you came to the right place. As the name itself says, our company is not only affordable, by also reliable and efficient. Moving with dependable movers from a beautiful Aliso Viejo city, you will get top-of-the-notch services at lower prices. Whether you want to visit one of the wonderful parks or move to a ranch, we are there for you. For our team of movers, only the sky is the limit.
Get in touch with Affordable Reliable Moving Company and enjoy your relocation
There is no such thing as moving easily. This is a difficult process, and we know that it can be overwhelming. However, if you choose an Affordable Reliable Moving Company, you will not have to think about your relocation. Our teams of dependable movers Aliso Viejo are there to do all the jobs for you. Get in touch with one of the best moving companies in Orange County, and we will be happy to serve you. Moreover, our movers will answer all of your questions, if there are any. Do not wait any longer, contact us today, and solve one of the greatest problems in your life.
How it Works
Contact Us
Give us the details of your upcoming move and receive a free moving quote
from a team of trusted movers Orange County relies on.
Let Us Plan Your OC Move
Our movers in Orange County CA are here to help you achieve both
a successful and seamless relocation, with care and dedication.
Relax & Enjoy Your Day
Let Affordable Reliable Moving Company take the stress out of moving and
carefully handle your home or office relocation.
What Our Clients Say
" I was in a bind with having to move during the Coronavirus problems. You were very accommodating in this tough time. "