All you should know about senior housing in Irvine, CA
As people age, their needs keep evolving. Seniors are people of an age group that has special needs. Once these people retire, many of them decide to move to different places. And it is understandable, retirement comes with a certain feeling of liberty. If they didn't have the chance to experience something different until then, retirement is the time to do it. But the reality of the time passing is still there, they likely aren't able to do the things there once could. That's when some Affordable Movers Orange County and senior housing in Irvine, CA come into play. In this article, we will talk about the different options you have to choose from.
 What are the different types of senior housing options available?
As the word says, senior housing is housing dedicated to old people. The aging population often needs assistance, sometimes in the form of delivery service Orange County, and these places are made so that they suit their needs. You can find senior housing in Irvine, CA with ease, and many different types of it. Some of the most common ones are:
Adult Family Homes
Independent living
Residential care
Adult Family Homes
These are residential homes that have a license to take care of up to 6 elders. They provide the three most important things that elders need, safety, care, and meals. These are the basic options and there are different levels of assistance available. Some of these homes offer specialized services for elderly people with disabilities and illnesses.
Independent living
There are not many differences between regular homes and independent living places, only that they are more senior-friendly. We all know that as people age, they start to get less mobile. These homes are more compact, easier to navigate, have fewer stairs, and have kitchens and bathrooms that suit the needs of elderly people. This kind of housing is perfect for people who want to move with some movers Irvine CA. They will still feel like they are in a normal home, but it will be much easier for them to navigate.
Senior housing in Irvine, CA – Residential care
This type of care takes place in private homes for less than 10 people. Elders living here can enjoy fresh meals every day, laundry services, personal care, and planned activities. They can also get installation services Orange County if there is a need. This is a great option for people who feel like they are alone and in need of friends. The planned activities are a great way to get back to talking to people and making new friends.
The need for aging in place
As there are people that want to move as soon as they retire, there is also the other side. Some people want to stay in their old homes, simply because they want to see things that they didn't have time to see when they were working. Understandably, they don't want to leave a place where they lived their whole life behind. And we all know how sentimental seniors can be. If you are worried about moving day stress, keep in mind that living in Irving is well worth it.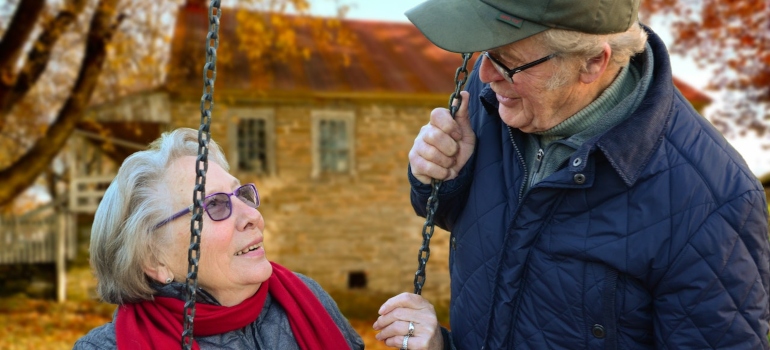 Conclusion on senior housing in Irvine, CA
Irvine is a city with close to 300,000 residents. This urban area has many senior citizens and therefore also senior housing in Irvine, CA. In this city, you can find a lot of housing options for aging people, which go hand in hand with the good livability of this place. Good luck with moving!
"*" indicates required fields
What Our Clients Say
" I was in a bind with having to move during the Coronavirus problems. You were very accommodating in this tough time. "