An Overview of the Real Estate Market in Orange County
Nestled along the picturesque coastline of Southern California, Orange County has long held its reputation as a coveted gem in the realm of real estate. For those navigating the dynamic landscape of Orange County's real estate scene, it is crucial to grasp the nuances and trends that define this ever-evolving sector. Whether you are in pursuit of your dream home, considering selling your property, or searching for the perfect rental, understanding the local housing market is paramount. In this comprehensive overview, Affordable Reliable Moving Company delves into the intricacies of the real estate market in Orange County, offering invaluable insights to empower buyers, sellers, and renters in making informed decisions in this thriving market.
Understanding the Real Estate Market in Orange County
Orange County, encompassing approximately 798 square miles in Southern California, boasts a rich tapestry of landscapes and demographics. Its diverse neighborhoods cater to a wide range of preferences, from upscale coastal communities to family-friendly suburban areas.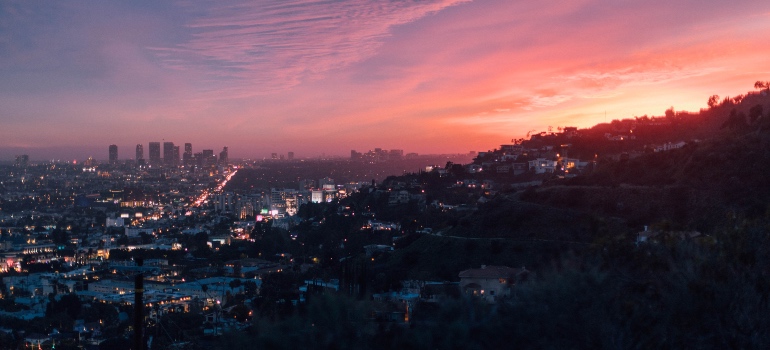 With a population exceeding 3 million residents, Orange County is characterized by a vibrant mix of cultures and lifestyles. The county's proximity to major metropolitan areas, including Los Angeles, makes it an attractive destination for both residents and businesses looking to relocate with local movers Orange County offers, further fueling its dynamic real estate market.
Historical Trends
Over the years, Orange County's real estate market has experienced significant fluctuations. It earned a reputation for rapid growth during the late 20th century, fueled by the emergence of tech industries, entertainment hubs, and thriving tourism. The housing market saw impressive appreciation, with demand consistently outstripping supply. However, the region was not immune to economic downturns, particularly during the Great Recession, which led to a temporary decline in property values.
Current Market Conditions
Presently, Orange County's real estate market continues to evolve. A closer examination of the current conditions reveals a dynamic landscape with several key factors at play:
Robust Demand: Orange County's allure remains undeniable, with a robust demand for properties. The county boasts a flourishing job market anchored by diverse industries spanning technology, healthcare, finance, and more. Furthermore, its reputation for top-notch schools and an enviable quality of life further fuels this demand, making it a magnet for those seeking educational excellence and a well-rounded lifestyle.
Limited Housing Inventory: While the demand is strong, the supply of available housing units has become increasingly limited. This imbalance between supply and demand has led to intensified competition among buyers. As a result, bidding wars have become more commonplace, often driving property prices higher.
Rising Construction Costs: Another factor contributing to the escalating property prices is the rising cost of construction materials and labor. Builders and developers face challenges in meeting the growing demand due to these increased expenses.
Fluctuating Interest Rates: The real estate market in Orange County is also influenced by the ebb and flow of interest rates. Mortgage rates, in particular, play a pivotal role in shaping the affordability of homes. Buyers and sellers must remain vigilant and adaptable in response to these fluctuations.
Buying Property in Orange County
When it comes to purchasing property in Orange County, California, a thorough understanding of the local real estate landscape is essential. Begin your journey by setting a clear and realistic budget. Beyond the property's purchase price, consider additional costs like property taxes, homeowners' association fees, and maintenance expenses. Given the competitiveness of the market, having your finances in order is not only wise but often necessary to secure the property you desire.
Furthermore, Orange County boasts a diverse array of neighborhoods, each with its own unique appeal. Whether you prefer the coastal charm of Newport Beach, the family-friendly atmosphere of Irvine you'll experience after transiting with movers Irvine CA offers, or the urban energy of Anaheim, conducting thorough research into these locales is crucial. Evaluate factors such as proximity to work, schools, amenities, and long-term potential.
Property Types
Orange County, California, offers a diverse range of property types to cater to varying lifestyles and preferences. Among the options available, you'll find single-family homes, condominiums, townhouses, and luxurious estates. Understanding the distinct characteristics of each property type is crucial in making a well-informed decision.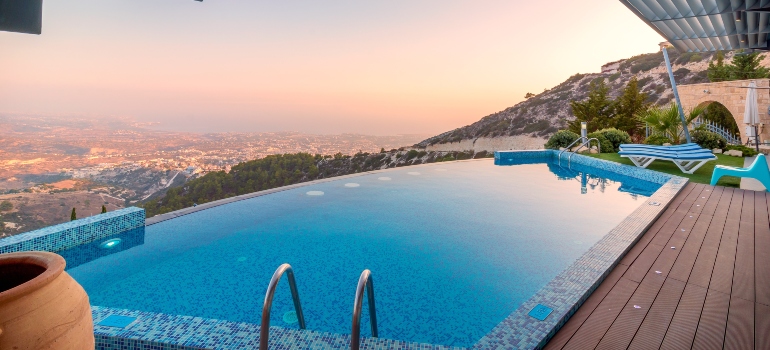 Single-family homes provide privacy and often come with a yard, allowing for outdoor activities and personalization. However, they require more maintenance and can be relatively expensive in prime locations. For upscale coastal living, explore communities like Newport Beach and Laguna Beach. If you're seeking family-friendly environments with excellent schools, consider Irvine or Tustin. For more spacious properties and a suburban feel, check out Yorba Linda or Mission Viejo.
Another popular option is condominiums, which are prevalent in urban and suburban areas. In the heart of Orange County, cities like Anaheim and Santa Ana offer numerous condo options, often with convenient access to entertainment and amenities. Coastal cities like Huntington Beach and Dana Point also feature condo communities with stunning ocean views to live in after relocating with movers Dana Point offers.
Furthermore, townhouses strike a balance, offering more space than condos and private entrances. While they may still have shared walls, they provide a middle-ground option between condos and single-family homes.
Lastly, OC is well-known for its luxurious estates. It epitomizes opulence, with spacious interiors, extensive yards, and high-end amenities. They offer privacy and customization but come with a substantial price tag and higher maintenance costs.
Local Real Estate Expertise
When navigating the intricate and highly competitive real estate market in Orange County, collaborating with a seasoned local real estate agent is not just advantageous; it can be the decisive factor in achieving your property goals.
Keeping up with the ever-changing housing market is a daunting task for the average buyer or seller. Local agents, however, are immersed in the market daily. They can provide you with up-to-date information on property values, recent sales, and emerging trends. This knowledge is invaluable when determining fair pricing, whether you're buying or selling.
Additionally, many sought-after properties in Orange County are not publicly listed. Local agents often have access to exclusive listings through their network and industry connections. This access can give you a significant advantage, especially when searching for unique or luxury properties.
Current Market Conditions
As of August 2023, the real estate market in Orange County is experiencing notable trends and dynamics. The median sale price in the county is $1.1M.
For those seeking affordability, neighborhoods like Santa Ana and Anaheim continue to offer relatively more budget-friendly options, making them attractive for first-time buyers and those with budget constraints. The median home price is $753K in Santa Ana and $875K in Anaheim. Therefore, if you're looking for cheaper options, the affordable movers Anaheim CA offers can help you transition to the area.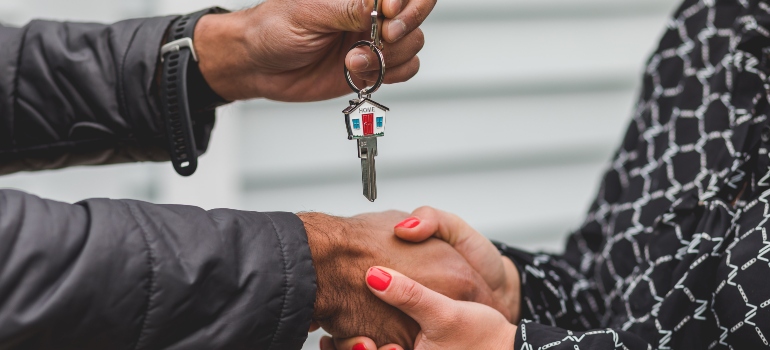 Conversely, Newport Beach and Laguna Beach stand as some of the county's premier higher-end neighborhoods. They are known for their luxurious properties, exceptional amenities, and exclusive lifestyles.
In terms of market velocity, houses in Orange County currently spend an average of 31 days on the market before selling. This relatively short duration highlights the competitive nature of the region's real estate market, emphasizing the importance of preparedness and well-informed decision-making.
Selling Your Property in OC
Selling your property before relocating with furniture movers Orange County residents trust presents both challenges and opportunities in the current dynamic real estate market. Whether you're a seasoned seller or a first-time homeowner looking to make a move, here's a comprehensive guide to help you navigate the process successfully.
Preparing Your Home for Sale
First impressions matter, and presenting your home in the best possible light is essential. Start by decluttering, depersonalizing, and staging your property to create an inviting atmosphere. Address any necessary repairs or maintenance to ensure your home is in top condition. Professional photography and virtual tours can enhance your listing's appeal in an increasingly digital market.
Pricing Strategies
Pricing your property appropriately is a critical aspect of a successful sale. Orange County's market conditions, including recent sales data and comparable listings, should guide your pricing strategy. An experienced local real estate agent can provide valuable insights to help you determine the optimal listing price, ensuring your property attracts potential buyers without being overpriced or underpriced. The current average listing price is $1.2M or $648 per square foot.
Effective Marketing
In a competitive market like Orange County, comprehensive marketing is key. Utilize online platforms, professional real estate photography, and virtual tours to showcase your property to a wide audience. Leverage social media, email marketing, and targeted advertising to reach potential buyers. Highlight the unique features and lifestyle advantages your property offers, whether it's a coastal view, a spacious backyard, or proximity to excellent schools.
Negotiating in a Competitive Market
Negotiating effectively in Orange County's competitive market is crucial. Be prepared for multiple offers and consider working with your real estate agent to establish clear negotiation parameters. Evaluate each offer carefully, weighing factors such as price, contingencies, and the buyer's financing. Your agent's expertise in negotiation can be a valuable asset in securing favorable terms and a smooth transaction.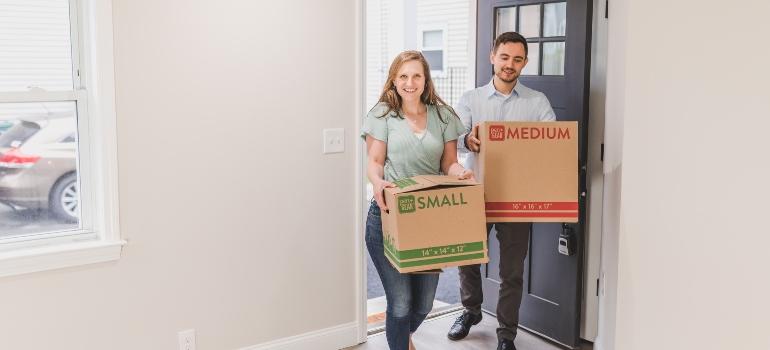 Renting in Orange County
Renting in Orange County offers a flexible housing solution in a region celebrated for its diverse neighborhoods and vibrant lifestyle. Whether you've just moved with residential movers Orange County offers or are looking for a change, understanding the rental market, your tenant rights, and the ideal neighborhoods for renters is essential.
Rental Prices and Trends
Rental rates can vary significantly based on a multitude of factors, making it crucial to stay up-to-date with current market conditions. Several key factors contribute to the variability of rental prices in Orange County:
Location: The neighborhood you choose will greatly impact rental rates. Coastal communities, urban areas, and suburban neighborhoods all have their own price ranges. Proximity to employment centers, amenities, and schools can also influence pricing.
Property Type: Different property types come with varying rental rates. Apartments and condos are often more affordable than single-family homes or townhouses. Luxury properties command higher rents.
Amenities: Properties offering a wide range of amenities, such as fitness centers, swimming pools, and secure parking, tend to have higher rents.
Market Conditions: Rental market dynamics, including supply and demand, can fluctuate. Factors such as seasonality and economic conditions can impact pricing.
Current Rental Trends
As of August 2023, the Orange County rental market has experienced moderate rent increases. This reflects the region's sustained popularity. To make informed decisions, prospective renters should conduct thorough research on current rental rates in their desired neighborhoods. Online rental listing platforms, real estate websites, and local property management companies provide valuable data on available properties and rental pricing. Additionally, consulting with local real estate agents who specialize in rentals can offer insights. The average monthly rent is around $2,500 for a 1-bedroom apartment.
Tenant Rights and Protections
Understanding tenant rights and protections is a fundamental aspect of renting a property. California law regulates the handling of security deposits. Landlords are required to provide a written itemization of any deductions from the deposit within 21 days of the tenant's move-out date. 
Rental agreements in Orange County, as elsewhere in California, can be oral or written, but a written lease is highly recommended. Lease agreements should clearly outline the terms of the tenancy, including rent, lease duration, and responsibilities of both the landlord and tenant.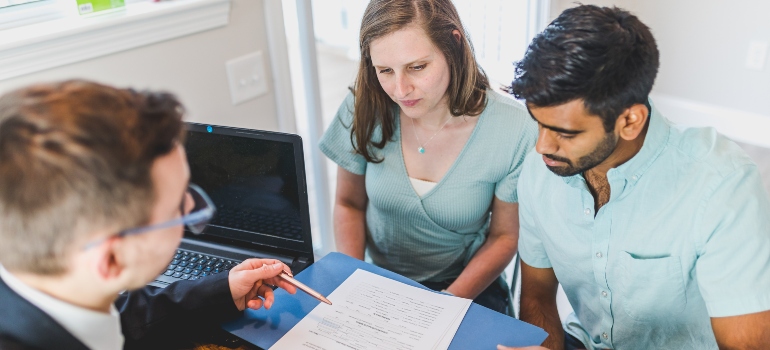 California law limits the frequency and amount of rent increases. In most cases, landlords must provide at least 30 days' notice for rent increases of less than 10% and 60 days' notice for increases exceeding 10%.
Finally, landlords are legally obligated to maintain their rental properties in habitable conditions, ensuring that essential systems and structural components are in good working order. If you encounter maintenance issues, report them promptly to your landlord or property manager and document your communications.
Navigating the Real Estate Market in Orange County
Throughout this guide, one recurring theme stands out: the importance of staying informed. The real estate market in Orange County is ever-evolving, influenced by factors ranging from location to market trends. Whether you're buying, selling, or renting, staying informed empowers you to make wise decisions in this vibrant Southern California region. You're poised to navigate the market successfully and achieve your real estate aspirations by leveraging the insights provided here and seeking guidance from local experts.
"*" indicates required fields
What Our Clients Say
" I was in a bind with having to move during the Coronavirus problems. You were very accommodating in this tough time. "