Average living expenses in Long Beach for a family of four
If you're considering moving to Long Beach with your family, it's important to have a picture of the average living expenses. Of course, the cost of living can vary depending on your lifestyle and family size. We've compiled some key information to help you make an informed decision. In this article, our experts at Affordable Reliable Moving Company Orange County will cover the most common living expenses in Long Beach for a family of four. By the end of this article, you'll have a better idea of what to expect and how to budget for your new life in Long Beach.
Housing
This is typically the largest expense for most families. You should research the average cost of rent or mortgage payments for a family of four in Long Beach. Include the cost of utilities such as electricity, gas, water, and trash collection. While you are busy making the calculations hire moving companies in Long Beach to help you with the relocation! According to Payscale Long Beach's housing expenses are 141% and the utility prices are 10% higher than the national average. The median home price is $958,932, while the median rent is around 2,900$. According to Niche most of the residents own their homes in Long Beach.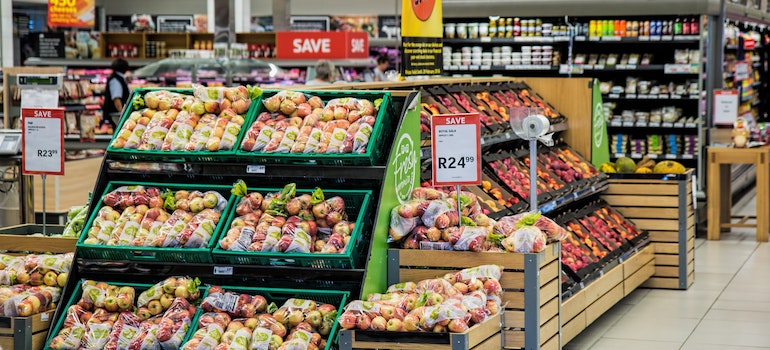 Food, groceries, and healthcare
Compared to Orange County, expenses are a little bit higher. Great and affordable assistance will be from
residential movers from Orange County
for your relocation! The cost of groceries can vary significantly depending on the family's dietary habits. Overall, grocery prices are 11% higher than the national average. Healthcare costs are another significant expense.
Research the cost of health insurance premiums, co-pays, and deductibles in Long Beach.
According to Payscale healthcare expenses are  12% higher than the national average.
Other living expenses in Long Beach for a family of four
In addition to housing, healthcare, and groceries, there are several other living expenses that a family of four can expect to incur in Long Beach. While moving costs can be high, will make sure your relocation is not hurting your budget! Make sure you conduct detailed research and it is a good idea to talk to the locals. First-hand experience is always the best testimony! Here are the additional expenses you should consider:
Transportation (car payments, gas, insurance, maintenance, or public transportation)
you can always get in touch with local movers in Orange County to avoid transportation stress during relocation.
Education (private school tuition, after-school programs, daycare, or preschool)
Entertainment (movies, dining out, and other leisure activities)
Taxes (property taxes, sales taxes, and any other applicable taxes)
What salary do I need for Long Beach?
According to Numbeo
estimated monthly costs for a family of four are 3,787.4$, without the rent.
To afford the basic necessities of housing, food, and other essentials in Los Angeles-Long Beach County, a
living wage of $21.61 per hour
is required according to Apartmentlist. While the cost of living in Long Beach can be higher than in other areas, there are also many benefits to living in this amazing coastal city.
References:
https://livingcost.org/cost/united-states/ca/long-beach
https://www.longbeach.gov/hr/jobs/descriptions-and-compensation/
https://www.redfin.com/city/10940/CA/Long-Beach/housing-market
"*" indicates required fields
What Our Clients Say
" I was in a bind with having to move during the Coronavirus problems. You were very accommodating in this tough time. "