Benefits of moving from Huntington Beach to San Clemente
If you're looking for a change of scenery and a slower pace of life, then San Clemente may be the perfect place for you to call home. While both cities are in Orange County, they offer different lifestyles and atmospheres. Huntington Beach, also known as Surf City, is a vibrant beach town with lively nightlife and a bustling downtown area. On the other hand, San Clemente is a charming and laid-back beach community with a more relaxed vibe. From its pristine beaches and stunning ocean views to its excellent schools and family-friendly activities, San Clemente has a lot to offer its residents. As one of the most reliable moving helpers Orange County has to offer, we will explore the benefits of moving from Huntington Beach to San Clemente.
A warmer climate is why many people are moving from Huntington Beach to San Clemente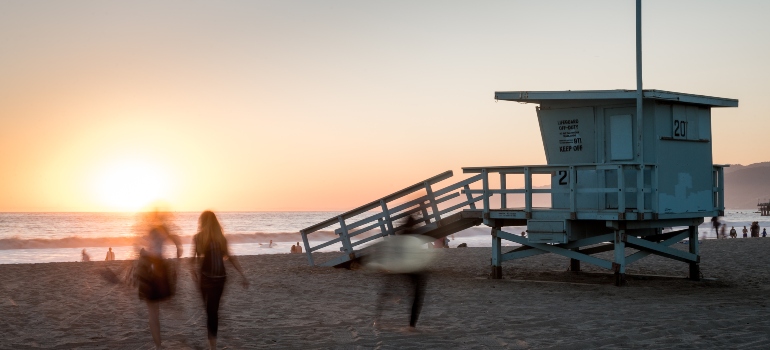 San Clemente enjoys a Mediterranean climate with mild temperatures and plenty of sunshine throughout the year. Located in the southern part of Orange County, the city benefits from cool ocean breezes that keep the temperature comfortable even during the summer months. In contrast, Huntington Beach experiences a cooler climate due to its location further north. San Clemente also offers a variety of microclimates due to its proximity to the ocean and the nearby mountains. In terms of distance, San Clemente is located about 20 miles south of Huntington Beach. This makes it a relatively short drive down the coast. However, the difference in climate between the two cities is significant! San Clemente is definitely warmer and sunnier overall. This alone makes a lot of people contact movers San Clemente has to offer and schedule their relocation.
What are the key differences between these two cities?
When considering moving from Huntington Beach to San Clemente, it's important to understand the key differences between these two coastal cities. San Clemente is much smaller, with less than 70,000 residents, while Huntington Beach has almost 200,000 people! The cost of living index is higher in San Clemente, but not too much. San Clemente's cost of living index is 205, while Huntington Beach has a 180. For reference, the average cost of living index in the US is 100, while in California, it's 150.
Additionally, San Clemente boasts excellent schools, with higher test scores and graduation rates compared to Huntington Beach. Traffic and transportation can also be a concern for many residents, and San Clemente offers more convenient access to major freeways and highways. Additionally, the city offers a wide range of recreational activities, including hiking trails, golf courses, and water sports. Let's now see in more detail what you can expect from this amazing city!
Affordable housing
The median home value in San Clemente is around $1.5 million, which can be expensive for many residents. However, there are still some affordable housing options available in the city! The median rent value is around $2,800 per month. Despite this, the San Clemente housing market can be competitive due to its desirable location and limited inventory. Buyers and renters may need to act quickly and make competitive offers to secure their desired property. However, with some patience and diligence, it is still possible to find affordable housing options in San Clemente, particularly in its more suburban and inland neighborhoods.
Access to beaches and outdoor activities is why many people are moving from Huntington Beach to San Clemente
Moving from Huntington Beach to San Clemente will allow you to have access to some of the most beautiful beaches in Orange County! The most popular beaches in the city include San Onofre State Beach, Trestles Beach, and San Clemente State Beach. These beaches offer pristine white sand, crystal clear waters, and a variety of water sports and activities such as surfing, fishing, and swimming. San Clemente also boasts excellent hiking and biking trails, including the San Clemente Beach Trail, which offers stunning ocean views. Other popular outdoor activities in the area include golfing, horseback riding, and camping at the nearby state parks.
San Clemente boasts a family-friendly community
San Clemente is a family-friendly city that offers a strong sense of community. The city has a small-town vibe, with friendly locals and a welcoming atmosphere. San Clemente hosts a variety of family-friendly events throughout the year, such as the San Clemente Ocean Festival and the Fiesta Music Festival. These festivals bring residents together to celebrate and enjoy the city's culture and heritage.
Additionally, the city is home to excellent schools, parks, and recreational facilities that cater to families with children. The strong sense of community in San Clemente is fostered by its residents, who are actively involved in local events and initiatives! You'll also be glad to know that our residential movers Orange County are committed to bringing you this experience to your doorstep as soon as you get in touch with us!
Excellent shopping and dining options
San Clemente offers a variety of shopping and dining options that cater to all tastes and preferences. The most popular places to shop in the city include the Outlets at San Clemente and the charming downtown district. It boasts a wide range of high-end brands at discounted prices and also offers a mix of boutique stores and specialty shops.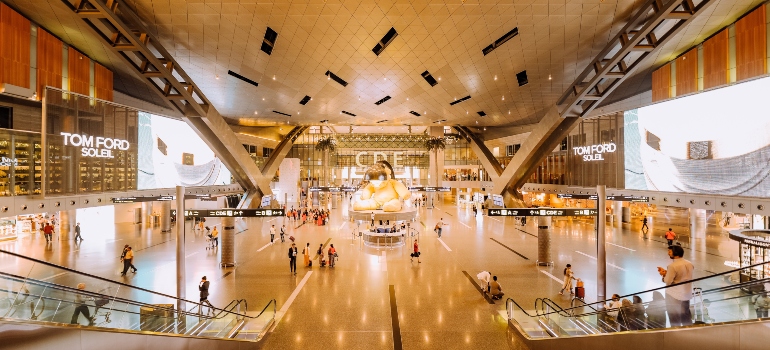 For dining, San Clemente offers a diverse selection of restaurants. From casual cafes and fast-food chains to upscale eateries and fine-dining establishments, you'll find them all. The best place to experience San Clemente's shopping and dining scene is also in its downtown district, where visitors can enjoy a stroll through the streets and explore the local shops and eateries.
A relaxed lifestyle awaits you after you move from Huntington Beach to San Clemente!
Moving from Huntington Beach to San Clemente can enable you to enjoy a more laid-back and relaxed lifestyle! With its perfect weather, gorgeous beaches, and a variety of shopping and dining options, you will finally get the peace of mind you've been longing for. As some of the best and most experienced movers Huntington Beach has to offer, we'll gladly assist you with your dream move. Do not hesitate to make the first step, so give us a call and let's get packing!
"*" indicates required fields
What Our Clients Say
" I was in a bind with having to move during the Coronavirus problems. You were very accommodating in this tough time. "