Benefits of storage units for businesses in OC
Every business owner can tell you that having a business is hard work. You need every extra bit of help you can get. Whether you need help with packing, moving or storage services, movers in Orange County CA are at your disposal. If you're thinking about renting a storage unit you should know there are many benefits of storage units for businesses in Orange County. Read this article to find out why you should rent a storage unit for your business in OC.
What is a storage unit and why are they useful?
Before deciding to rent a storage unit you first need to know what a storage unit actually is. A storage unit is exactly what the name says, a unit you can rent for extra storage. They are a reliable and durable place for your stuff – both personal belongings and company products. Storage units are quite popular nowadays and have a lot of purposes:
decluttering your home
extra space for your business
moving storage
vehicle storage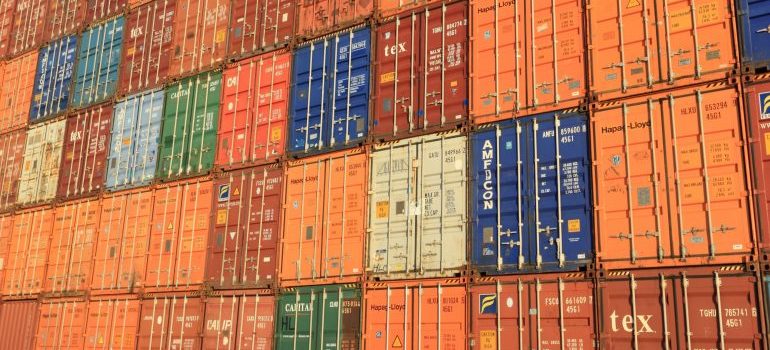 Whether you own a small business or a wide variety of companies, you know how crucial adequate space for your products is. If you need extra storage for your business in Orange County, vaulted storage Orange County is a maximum-security storage option to keep your products safe and sound. However, if you still need convincing read the rest of this article to find out about the benefits of using storage units for businesses.
Security is one of the main benefits of using storage units for businesses
Security is a benefit to both seasoned business owners and small businesses. Most small businesses, especially startups, operate out of their own house. Many homes don't have the needed security measures such as alarms, surveillance cameras, and guarded gates. This can be quite challenging as your items are at risk of being stolen and vandalized.
If you perhaps want to turn your home into storage space and need help moving your furniture to a new home, furniture movers Orange County can do that job for you. This is a step many business owners choose to take as they find it easier to move houses rather than move offices.
On the other hand, if you have a larger company specializing in high-value items security is a main priority. Keeping all of your items on-site is both inefficient and unsafe. Thus, using storage units can alleviate some of the stress many business owners have regarding the safety of their products.
Provides space if you're moving your business
Orange County is a great place to start or relocate your business. OC is home to many established companies such as Samsung, Toyota, Quicksilver, Oakley, Toshiba, etc. Similarly, Orange County is thought to be one of the best places for startups. Businesses grow and advance quite quickly in Orange County – mostly due to local supporters. As a result, many business owners choose to relocate their business to sunny California.
Moving is stressful, no matter how organized you are. If you want someone to do the heavy lifting for you, office movers Orange County will gladly do so! For additional help with moving, you can rent a storage unit. This way you can keep track of all of your items to make your relocation go much smoother and faster.
Renting storage units for businesses lowers expenses
Alongside production, inventory requires a huge amount of funding. Keeping everything on-site can be quite a substantial financial burden on a business. That is why renting a storage unit for your business can lower your inventory expenses.
Storage units provide exactly how much space you need for the time you require. Most storage services will help you estimate how much space you require and offer you a reasonable price to fit into your budget. Additionally, many storage services offer discounts and certain offers as incentives to new clients, so keep a heads up for those.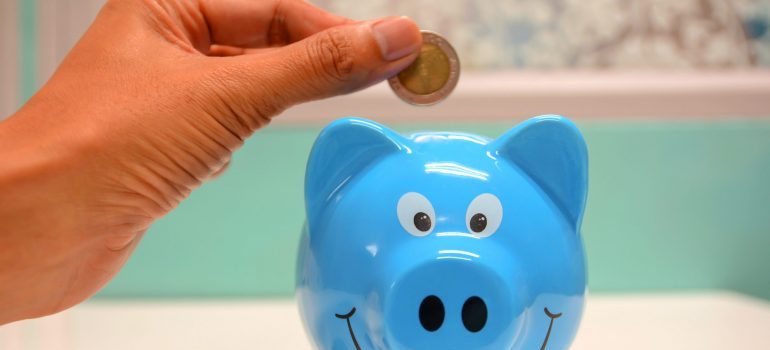 An easy way to reduce clutter
For businesses that operate from home or a small office, it's easy for clutter to pile up. In that case, it can be hard to keep track of items. That is why many business owners choose to rent a storage unit. By storing some of the items you don't find necessary in a storage unit, you can make more space for items you need daily or more frequently.
For retail businesses, it's important to keep certain items on display so customers can find what they need. So, it's important to find the right balance of what to keep in a storage unit and what to put on display.
More benefits of storage units for businesses
For legal reasons, hard copies of records and certain paperwork must be available at all costs. Paperwork tends to get quite substantial, which can reduce a lot of space for small business owners. Therefore, instead of keeping all of your documents on-site, you should consider renting a storage unit. In that way, you have created more space and found a safe space for important papers.
Don't forget how important and fragile paperwork can be. Due to this, you need to pay special attention to how you organize and pack it. Use sturdy boxes or plastic containers as they are harder to receive damage.
Easy and reliable access to your items
There are many benefits of storage units for businesses. Most storage services offer 24/7 access to your items, which can be quite convenient if you are in need of something urgently. Additionally, storage units are neat and organized so it's impossible to lose or misplace your items. They will be exactly where you left them, safe and sound waiting for the time you require them. Also, many storage units have drive-up access that allows you to unload and load your things quickly and efficiently. Hopefully, you've gotten enough information about using storage units and Orange County and are now considering renting one!
"*" indicates required fields
What Our Clients Say
" I was in a bind with having to move during the Coronavirus problems. You were very accommodating in this tough time. "