Best Activities for Seniors in OC
Welcome seniors to the vibrant Orange County, where the golden years truly shine! Retirement is a well-deserved chapter of life, and it's essential to make the most of it. One key to a fulfilling retirement is staying active and engaged, both mentally and physically. OC, with its year-round sunshine and endless opportunities, is the perfect place for seniors to do just that. In this blog post, we're delighted to unveil the best activities for seniors in OC, designed to keep you living your best life during retirement. From picturesque beachfront walks to enriching cultural experiences and invigorating outdoor adventures, there's something for everyone. So, whether you're a local resident or planning a move with moving companies Orange County offers, get ready to explore the exciting activities that await.
Soak Up the Sun at Orange County Beaches
Orange County boasts some of the most senior-friendly beaches along the California coastline, making it an ideal destination for retirees seeking sun, sand, and relaxation. Here are a few beach gems that seniors are sure to enjoy:
Laguna Beach: With its gentle waves and tide pools, Laguna Beach is perfect for leisurely strolls. Main Beach Park offers accessible amenities, including walkways and picnic areas.
Newport Beach: Balboa Peninsula's serene beaches cater to seniors looking for tranquility. You can take a scenic ferry ride to Balboa Island, known for its charming streets and delightful shops.
Huntington Beach: Huntington Beach's iconic pier provides an excellent spot for seniors to enjoy ocean views. Take advantage of beachfront parks like Bolsa Chica State Beach for picnicking and birdwatching.
Beach outings offer seniors more than just a beautiful view. The soothing sound of waves, warm sunlight, and gentle breeze can have therapeutic effects, promoting relaxation and reducing stress. This can be especially valuable after a relocation with furniture movers Orange County offers. Walking along the shore, picnicking with loved ones, and beachcombing for seashells provide opportunities for exercise, social interaction, and a sense of wonder.
Explore Nature's Wonders in OC Parks
Orange County is a haven for nature enthusiasts, beckoning seniors to explore the great outdoors and discover the stunning natural wonders it holds. Crystal Cove State Park, with its pristine beaches and expansive woodlands, invites you to hike along its rugged trails and observe the diverse wildlife.
Additionally, Irvine Regional Park, nestled in the foothills, offers a peaceful oasis with serene lakes and easily accessible hiking paths, making it perfect for birdwatching.
For those seeking more challenging terrain, Whiting Ranch Wilderness Park boasts rugged canyons and breathtaking ridges to conquer. And finally, Bolsa Chica Ecological Reserve, a coastal wetland paradise where leisurely strolls along the trails and boardwalks provide close encounters with a plethora of bird species.
Dive into Art and Culture
Orange County's vibrant cultural scene welcomes seniors to dive into a world of art and creativity. Explore an array of museums and art galleries:
Bowers Museum: Located in Santa Ana, the Bowers Museum features diverse exhibitions from around the world, providing a cultural journey without leaving Orange County. Additionally, senior-friendly guided tours and special exhibitions are available year-round.
Laguna Art Museum: Nestled in the heart of Laguna Beach, this museum showcases California art, including contemporary and historical works. The intimate setting and stunning coastal views make it a serene spot for seniors to appreciate art.
Segerstrom Center for the Arts: This renowned venue in Costa Mesa hosts a variety of performances, from ballet and symphonies to Broadway shows. Matinee performances are often scheduled, making them accessible and enjoyable for seniors.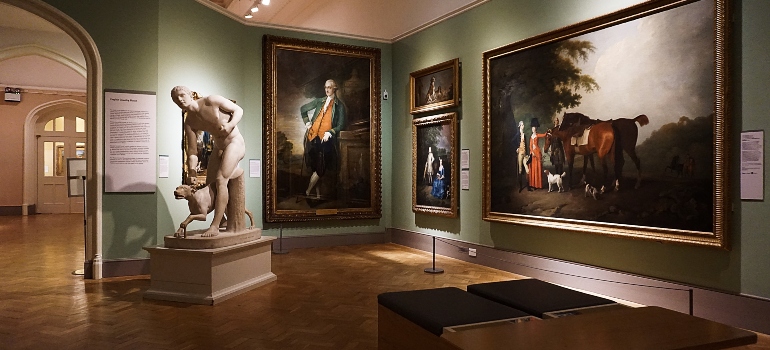 Engaging with art and culture offers numerous benefits for mental well-being. It stimulates creativity, provides a sense of connection to history and the world, and encourages social interaction. Therefore, exploring museums and galleries can be a source of inspiration and wonder, promoting a positive outlook on life.
Stay Active with Senior-Friendly Fitness
Staying active and maintaining physical fitness is a key ingredient to enjoying a healthy and vibrant retirement. Fortunately, after moving with local movers Orange County offers there are a multitude of senior-friendly fitness options.
Yoga is an excellent choice for seniors, offering gentle movements that enhance flexibility, balance, and mental well-being. Many local studios provide classes specifically designed for older adults.
For those who prefer a refreshing aquatic approach, water aerobics is a low-impact yet highly effective exercise for seniors. The buoyancy of the water reduces stress on joints while providing resistance for a full-body workout.
Additionally, Orange County is home to numerous fitness centers that cater to seniors. These facilities often feature specialized equipment and offer senior exercise classes led by experienced instructors.
Regular physical activity has countless benefits, especially for seniors, including improved cardiovascular health, increased muscle strength, enhanced mobility, and a reduced risk of chronic diseases. It also plays a vital role in promoting mental well-being, reducing stress, and boosting overall quality of life.
Connect and Socialize
Retirement marks a new chapter in life, and it's the perfect time to connect, socialize, and build a strong and supportive network of friends and like-minded individuals. Orange County offers a plethora of opportunities for seniors to foster meaningful connections and engage in fulfilling social activities after relocating with moving and installation services Orange County offers.
Consider joining local senior centers, which serve as hubs for social interaction and offer an array of programs and events tailored to older adults. These centers often host group activities, educational workshops, and fitness classes.
Book clubs are another fantastic option for those who have a passion for literature. Orange County hosts numerous book clubs where you can dive into captivating stories, exchange ideas, and make lasting friendships over a shared love of books.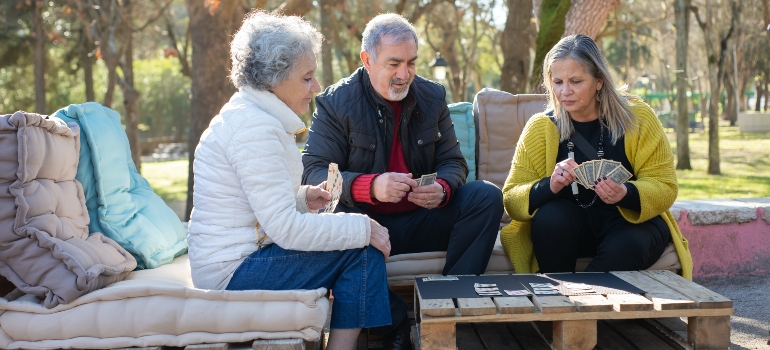 For those with unique interests, explore the various hobby groups scattered throughout the county. Whether it's gardening, art, photography, or any other hobby, joining a group focused on your passion can be an excellent way to connect with fellow enthusiasts.
Building a robust social network in retirement is paramount for mental and emotional well-being. Socializing not only combats feelings of isolation but also promotes a sense of belonging, purpose, and happiness.
Enjoy the Best Activities for Seniors in OC
Orange County offers a wealth of opportunities to savor your retirement years to the fullest. Embrace the beauty of its natural landscapes, immerse yourself in its rich cultural tapestry, and build lasting connections with like-minded individuals. Your retirement years are a golden opportunity to explore, discover, and make cherished memories. The best activities for seniors in OC provide the perfect canvas for this exciting chapter of life. So, venture forth and relish every moment in this dynamic and welcoming community.
"*" indicates required fields
What Our Clients Say
" I was in a bind with having to move during the Coronavirus problems. You were very accommodating in this tough time. "