Best places for artists in Orange County
Through creativity and artistry, Orange County showcases the beauty of California and its history from inland to the coast. Orange County offers a diverse collection of work to admire, combining local, national, and international artists. Many people choose OC primarily to feel and experience the artistic spirit and enjoy wonderfully created pieces of art. Because of this, it is not surprising that Affordable Reliable Moving Company OC relocates many people to Orange County each year. You are wrong if you thought this place was just a vast area of beaches. This Californian jewel has all it takes to be found on the list of the best places to live in America. Are you an artist looking for a nice spot to live in? Read this article and check the best places for artists in Orange County. You are just a step away from finding your new dream home.
#1 Laguna Art Museum, Laguna Beach
Laguna Beach is not just a row of beaches with crystal clear water and sandy surface. It is the home of the Laguna Art Museum, which displays Californian art. The Orange County art space, located just off Pacific Coast Highway, celebrates the state's life and history. Visitors will be able to view California through the eyes of California artists. Moreover, artists will find plenty of inspiration to create magnificent works of art. As the area's oldest cultural institution, the museum gallery houses collections of art. They include different time ranges and vary in style, ranging from contemporary to historical. Moving companies Orange CA are among the best in the area and are glad to suggest Laguna Beach to artists who plan to relocate there.
#2 Orange County Museum of Art, Santa Ana
The Orange County museum of art is the county's premier visual arts organization.  It is currently located in Santa Ana. With a focus on modern and contemporary art, it houses over 3000 works of art from the twentieth and twenty-first centuries. Artists here mostly do painting, drawing, photography, digital work, video, installations, and more. New artists will have plenty of opportunities to prove their quality in any of these areas. With the help of the best movers Santa Ana recommends, you can also become a part of this amazing community. Orange County Museum of Art includes both national and international artwork, and it strives to connect the historical and the contemporary. This will bridge local and global art and culture and enlighten, inspire, and engage visitors.
#3 Huntington Beach Art Center, Huntington Beach, is one of the best places for artists in Orange County
Another popular destination that attracts many professional and new artists is Huntington Beach. The Huntington Beach Art Center is a creative space dedicated to displaying art, history, culture, and current experiences. Just like the name says, this center is located in Huntington Beach, one of the most exotic places in Orange County. More than 300 artists' works are curated by the center. The place celebrates a variety of artistic mediums such as painting, photography, wood carvings, and more. If you are an artist and you want to relocate to this place, you will make a good choice. Not only will you be able to enjoy a good time at the beach, but you will also create wonderful pieces of art. Hire movers Huntington Beach suggests, and you will be one step away from fulfilling your dreams.
#4 Mission San Juan Capistrano
Another place where you can find plenty of artists is Mission San Juan Capistrano. This place displays historical and religious artifacts and is proud to have an interpretive room dedicated to Native American art. The Mission's permanent museum collection includes paintings from the 18th to the 20th centuries. The paintings tell the story of California and its mission system. Visitors like to learn about the history of ancient people, while artists like to display history through their own eyes. Mission San Juan Capistrano offers a unique environment for everyone who wants to live in this place and spend time with fellow artists. Movers Mission Viejo offers are closest to Mission San Juan Capistrano and can take you there at any time. They are familiar with the area and know how to successfully relocate artists there.
#5 Costa Mesa
There is a special place in Costa Mesa called Isamu Noguchi California Scenario. This outstanding sculpture garden pays homage to California's diverse landscape. It is a true hidden gem in Orange County. The artistic work is built on 1.6 acres of land. Moreover, it uses indigenous plants and materials to create a modern zen garden with a unique blend of art and nature in Costa mesa. Many artists choose Costa Mesa as their permanent home because they want to display their works in this beautiful garden. If you wish to become a part of this community, some of the best local movers Orange County provides will assist you in relocating there. Not only will you be able to enjoy wonderful views in the sculpture garden, but also walk along with world-famous artists and creators.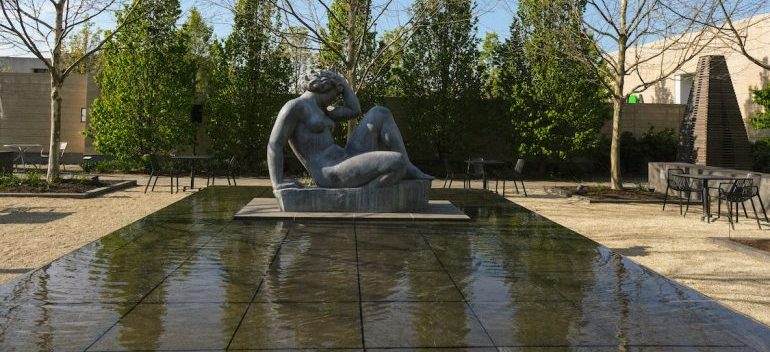 #6 Palm Court in the city of Irvine is another jewel and one of the best places for artists in Orange County
The Palm Court Arts Complex, located within Orange County's Great Park, houses the Great Park gallery and art studios that have the same name. Each section of the complex features a variety of work from both community and historical artists. Everywhere around the park, you can see artists walking around and sharing ideas. Moreover, they cannot wait to show their installations and teach visitors about art. The complex is huge and spreads at 10,000 square feet. The best thing about the place is that it is within a short distance of the wonderful Palm Court and its sandy beaches. Moreover, the city of Irvine is one of the major cities in Orange County. Palm Court has it all, from beautiful beaches to plenty of fun and entertainment in the nearby Irvine. With the help of residential movers Orange County offers, you can find yourself in this magnificent place easily.
#7 If you are an artist, you will like Anaheim
The Anaheim Garden Walk, located near Disneyland resort, offers shopping, dining, and a compelling collection of art. Its Art on the Walk program includes murals, art installations, and a constantly changing selection of works for sale. The place is a real heaven on Earth for artists and anyone who likes to learn more about art and history. The famous works of art include "Kate and Ella", which is a tribute to an Anaheim walnut farmer. Moreover, there are other pieces of art worth visiting, for example, The Harvester, a gleaming, award-winning sculpture that appears to vanish depending on your viewing angle. Some of the moving companies you choose will relocate you to this artistic neighborhood, as well as provide high-quality packing services Orange County recommends packing your works of art.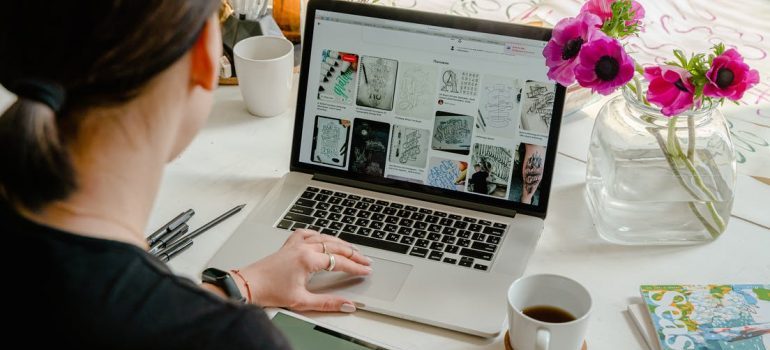 #8 Dana Point will attract your attention and spark your interests
Two pieces of public art tell a lot about the history of a beach town on Highway. Your exploration of Dana Point can start in the downtown Lantern District. Here you can see the Hide Drogher Statue, which depicts the 19th-century sailors who used to throw cowhides off Dana Point's bluffs to trade with ships. Then, across from Doheny State Beach, you can visit Waterman Plaza to see the statue of Hobie Alter.
He was the pioneering surfboard maker who opened his first shop in Dana Point. The plaza is crowded with many other statues of famous people, such as filmmaker Bruce Brown. If you want to get inspired and make beautiful works of art, you can take the Whale Walk to see sidewalk paintings of minke, blue, orca whales, and other marine life. Don't look down for too long, however. In the distance, you can see whales breaching and spouting.
#9 San Clemente is a real place for new artists
Walk along San Clemente's Avenida Del Mar, and you will learn about the town's history, which is depicted in the Landmarks on Del Mar tile murals. Begin at Cafe Calypso, where artists eat breakfast and grab a coffee or a bagel to go. Moreover, you will see what the hotel San Clemente looked like when it first opened on this site in 1928. It was considered one of the most opulent places to stay in Southern California. Continue walking to see murals of the town's old-school movie theater, a beach club, a ballroom, and other attractions that artists like. Another interesting feature is to see how many utility boxes painted by local artists you can find along the way. San Clemente is gaining popularity, and it is becoming one of the most famous places to live in America.
#10 Last but not least, Newport Beach
Some might argue that Newport Beach's dipped-chocolate Balboa Bars are works of art in and of themselves. However, for more permanent pieces of art, artists usually consider a rotating collection of 10 sculptures. They are located in the town's Civic Center Park. You are wrong if you think that Newport Beach is a row of beaches attracting visitors each year. There are plenty of other sculptures, statues, and works of art, and new artists have relocated to this place more than ever. They want to produce new trends and build their life in a highly artistic community. A few blocks away from the Civic Park, Fashion Island has its piece of vintage art: The World Largest Wind Chimes, created in 1967.
Why is Orange County gaining popularity among artists?
The place with many well-known charms is certainly Orange County. What makes it special are bucket-list theme parks, luxury resorts, and world-class beaches, among other things. If you are surprised that Southern California is famous for its artistic side, don't be. After all, Orange County town began as an artists' colony, and the area's stunning scenery has inspired many brushstrokes over the years. Even though many museums are still temporarily closed, it's incredibly easy to explore the area's art scene because hundreds of pieces of great public art are hidden in plain sight at a variety of parks, hotels, and shopping centers.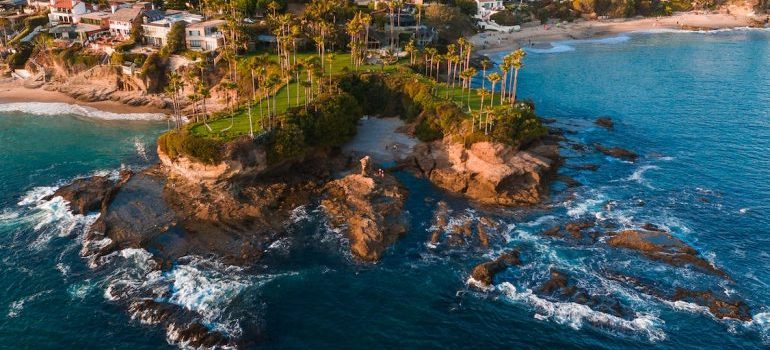 Final words
People will choose a place for a living based on their interests. If you like art or planning to become a professional artist, look no further than Orange County. The place has a long history and plenty of communities where artists live and work. Orange County has it all, whether you want to learn about Native American history or are more into contemporary art. There are wonderful beaches, beautiful parks, gardens, and great places for entertainment. When you add some nice works of art to it, you get a complete picture of what Orange County is like. So, if you are looking for the best places for artists in Orange County, go through this article one more time. You will certainly find your place and hire a moving company to relocate you there. Living in your new dream home doesn't have to be a dream anymore.
"*" indicates required fields
What Our Clients Say
" I was in a bind with having to move during the Coronavirus problems. You were very accommodating in this tough time. "