Best places in Orange County for Startups
Orange County is a place where many people, companies, and startups dream of moving. Year-round sunny weather, great beaches, beautiful nature, excellent living and working conditions – these are just some of the biggest reasons. It's also a place where a huge number of tech giants and business companies are located. If you can make it here, success is guaranteed! But hiring the best moving and storage companies Orange County has to offer isn't the only thing you should concern yourself with. You need to thoroughly research the best places in Orange County for startups.
Orange County is a great place to start your business
You should first and foremost explore all the cities in OC that will be great for getting your startup on the right track. However, it's also necessary that you carefully consider the following factors:
locations of office spaces;
commute to work;
cost of living;
job market and economy.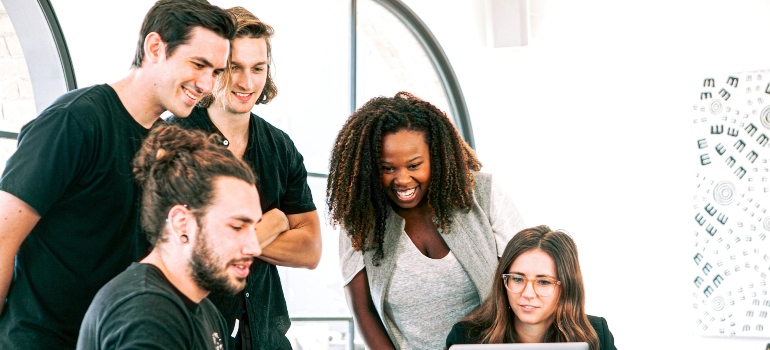 Anaheim- a great place to start your thriving business
Anaheim is one of the best places in Orange County for startups for a number of reasons. It's part of the Los Angeles Metropolitan Area and therefore has access to a large pool of talented people. It is the home of over 350,000 people. It is also the home of a thriving business community, with many large corporations and companies having a home there. Due to this, it is the perfect place for networking and valuable collaboration opportunities for startups. To name a few big companies with offices in Anaheim, we'll mention Neon Energy, Honda Center, and Disneyland Resort. It's also a place where a number of technology and aerospace companies have their offices and headquarters.
If you are planning to open a startup company in Anaheim, you should know that the average price of renting office space there is around $27.46 per square foot per month. Of course, the price varies and depends on a number of factors. Location, size, amenities, and other things are all important factors that determine the final price. You'll also be glad to know that Anaheim has many great resources and support systems that help startups succeed. The city's Economic Development team can assist you and your business and help you grow and develop. Overall, Anaheim is definitely a place you should consider. Once you're certain you wish to open your startup there, get in touch with the best movers in Anaheim CA, and start your journey!
Costa Mesa 
Costa Mesa has a population of over 110,000 people. Just like all other places in Orange County, you'd have access to a diverse group of young talent who will hopefully be interested in working for you and your company. On top of that, it is very close to various other big cities that host a large number of big companies and startups. Los Angeles, Long Beach, Santa Ana, Anaheim, and San Diego are all near Costa Mesa. This will greatly help you make new connections and enhance your business network. The average cost of renting an office space is $35.58 per square foot per month. Since there is no shortage of available office space, you'd find it relatively easy to find a home for your startup. 
Costa Mesa is also a place where there are a lot of companies and startups. Some of the most successful startups operating out of Costa Mesa are Tenfold and Kinvey. Tenfold is a customer relationship management software company, while Kinvey is a mobile app development platform. Orange County in general is where there's a very high concentration of software engineers and developers, so if that's your business find the right movers in Costa Mesa and start looking for an office. 
Fullerton is one of the most popular places in Orange County for startups
Fullerton is a city in the northern part of Orange County and has 143,617 residents. There are several reasons why it's a great place for startups in Orange County. From the mid-40s all the way to the late 1990s it was the home to a large industrial base. It was and still is, the home of many aerospace companies and contractors, as well as various manufacturers and industry giants. A fun fact about Fullerton is that it is the birthplace of the electric guitar! Telecommunication giant AT&T has an office in Fullerton, as well as Target. Some other examples of corporations that operate out of Fullerton are Raytheon Technologies, which is a defense contractor and aerospace company, and St. Jude Medical, which is a medical device manufacturer. It's definitely a great city for up-and-coming startups!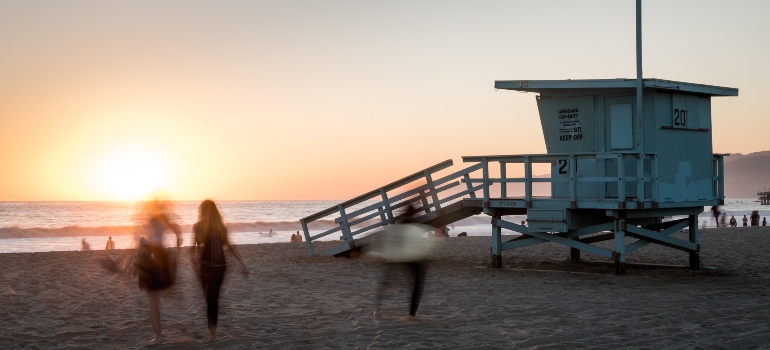 Renting office space in Fullerton is in a similar price range to Costa Mesa and Anaheim. The price varies and depends on several factors, so it's important to ask around and really evaluate your options. You want to find the best option for your startup and not overpay. You will also be able to find some great co-working spaces and incubators there. This will enable you to be flexible and run your startup if you are still looking for a permanent office. When you do find it, contact trustworthy movers in Fullerton to make your business relocation a smooth and enjoyable experience. 
Huntington Beach is a safe choice
Huntington Beach is a part of the Los Angeles metropolitan area. It has a little less than 200.000 people living there. The cost of renting an office in Huntington Beach is about $26.94 per square foot per month. It is definitely a safe choice if you wish to open your startup in Orange County. One of the reasons why is that corporations like Boeing, Verizon, and Quicksilver all operate out of Huntington Beach. You'll find plenty of other technology, manufacturing, and retail companies there. This can greatly enable you to establish new business connections and make valuable business arrangements. If you tap into the available workforce in this city, you'll see that there are plenty of qualified and enthusiastic people waiting for a chance to make it.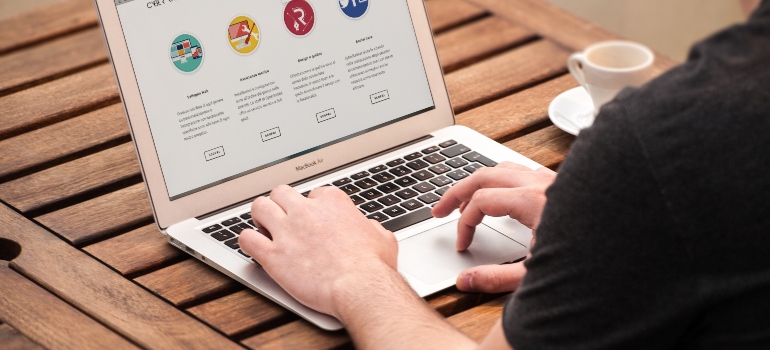 The competition for office space and young professionals in Huntington Beach can be fierce at times. But that shouldn't stop you! When things start getting hard, that's when your tenacity and perseverance will separate you from the rest. It's the only way to succeed in a competitive world of business. Do not give up on your dreams and make sure to follow through on any goal you've set for yourself. Once you are ready to take the next step in your journey, our movers in Huntington Beach will gladly take your call and help you settle in!
Irvine is a great place in Orange County for startups in the gaming industry
Irvine is a city of 309.031 residents. It is among the very best places in Orange County for startups and young professionals from all industries! We'll get to that in a minute. Before that, the average rent price for office space in Irvine is 34.73 per square foot per month. With many incubators and shared office spaces, you should have no trouble finding at least a good starting point for your startup. The advantage of co-working spaces is that you can easily connect and meet new people. This way you can establish numerous connections which you could probably use at some point. Networking is key for any startup and the success of any business. Make sure to use that to your advantage! The more connections you have, the more doors will open for you.
When it comes to the presence of technology and business giants, Irvine is a thriving hub for them. The most notable companies that operate out of Irvine and have their headquarters there are Blizzard Entertainment, Bandai Namco, Obsidian, Ford Motor Company, Broadcom Corporation, Mitsubishi Digital, and many more. As you can see, if you are in the gaming or electronics industry, Irvine should be the place where you get your startup going. The presence of these companies and experts can provide invaluable connections, knowledge, and experience your company will need in order to succeed. Get in touch with the best movers from Irvine CA to ensure your office inventory is in the safest possible hands. 
Laguna Beach 
Laguna Beach is the home of 23,032 people. While it isn't exactly the biggest place in Orange County, it's definitely one of the best places in Orange County for startups. There aren't too many company headquarters and startups located there, but that still doesn't mean you shouldn't start your business there. Even though it may seem counter-intuitive, let us explain why it would be a good decision. First of all, to rent an office space there you'd have to spend about $29.55 per square foot per month. It's a little bit cheaper option than most cities in Orange County. Just because you won't see many Fortune 500 companies situated there, it doesn't mean you wouldn't be able to meet new people and businesses while working from Laguna Beach.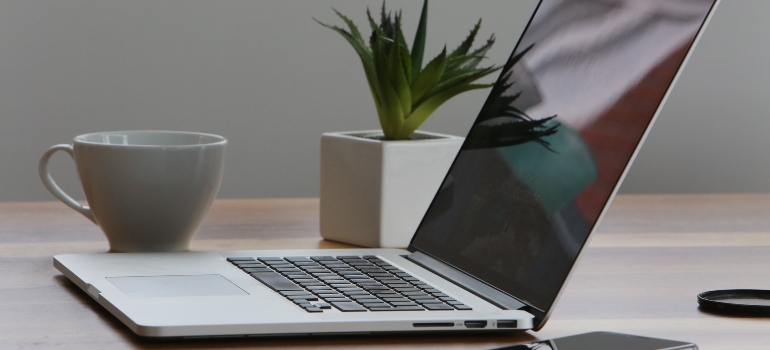 The city is very close to the major business hubs of Orange County. Santa Ana, San Diego, Los Angeles, Anaheim, and San Bernardino are all within driving distance. This means you would be close to many important corporations and companies, while also operating from a place that isn't too crowded. Many people decide to begin their business journey in Laguna Beach precisely because of that. They want to have a quieter environment where things aren't always hectic and too fast. Having a calm environment along the sandy beaches of this city could give you the peace of mind that you'd need to effectively run a business. We have some of the best-reviewed movers in Laguna Beach, so by doing business with us you can ensure your journey is a calm and efficient one. 
Lake Forest
Lake Forest is our final entry in this list of the best places in Orange County for startups. The city is home to 85,858 people. It has the least expensive average rent out of all the other cities in this article, with the rent being about $28.13 per square foot per month. Even though the difference is not that big, when you own and operate a startup you know full well that every penny counts!
Unexpected costs can come up at every corner, so it's important to maintain a tight grip on your budget. Santa Ana, Irvine, Laguna Beach, and many other cities are within driving distance of Lake Forest so you'd be able to branch out and expand your network even outside of Lake Forest. A lot of large corporations and companies have headquarters here. Once you are finally ready to relocate, get in touch with the right movers near Lake Forest or any other city you've decided to call home for your business.
The most notable ones are Del Taco, Panasonic Avionics, LoanDepot, and Apria Healthcare. It also has many other notable companies in the aerospace industry, on top of Panasonic. Like attracts like, so it's no wonder why so many startups in the same branch decide to set their offices up in Laguna Beach. You want to be close to the leaders of the industry you are in. You can gain a lot of knowledge and important contacts this way. Make sure you are really diligent when starting your own company. You want to be sure to cross all t's and dot all i's. Otherwise, you may risk having your startup fail! Preparation and in-depth knowledge are key to success in any business, so make sure you are prepared!
So how to choose the best places in Orange County for startups? 
It all boils down to finding the balance between several important factors. What industry you are in, is the size of the city is important to you, how close you want to be to the leaders of your industry, and is this move cost-effective are all crucial questions. You can't rush this process, otherwise, you are jeopardizing your business before it even started. Take your time to explore all options when choosing between several places in Orange County for startups. Success is a ladder, so make sure to never skip a step!  You want your stay in your new city to start off on a high note and reliable movers can definitely help you with that! 
"*" indicates required fields
What Our Clients Say
" I was in a bind with having to move during the Coronavirus problems. You were very accommodating in this tough time. "