Best places to retire in Orange County
Retirement is an important part of everyone's life. If you are looking for an amazing spot to spend your retirement years, then Orange County in California is one such place. There are plenty of reasons why you should move to Orange County. This Californian jewel has gorgeous weather, diverse landscapes, a strong economy, and beautiful architecture is a cherry on top. If you are still looking for a place to move to when you retire, you should consider some of the communities in Orange County. Affordable Reliable Moving Company can assist you all the way during the process of relocation. Finding a nice place to live does not have to be so hard if you follow the tips in this article. Therefore, read more to find out about the best places to retire in Orange County.
San Clemente is an ideal place to live in retirement years
San Clemente is located between Los Angeles and San Diego. Being situated between two major locations, it is an attractive tourist spot. But not just that. Retirees like San Clemente too. Beautiful architecture that resembles the Spanish style makes it truly memorable. The best thing is that retirees can enjoy the perfect climate all year long. Summer is warm and pleasant, and winter is comfortable, without natural disasters. You can relax at the beach, enjoy panoramic views, and do plenty of outdoor activities. All of this is the reason why moving companies San Clemente offer to relocate many retirees to this place each year. San Clemente is always interesting and fun to visit. You will like countless restaurants, fishing, biking, hiking, and surfing. Orange County has it all for retirees.
Rancho Mission Viejo is one of the best places to retire in Orange County
Rancho Mission Viejo is an extraordinary place to retire.  It has the elements of a farm, ranch, and countryside, with newly added residential communities. Retirees inhabit the place greatly, and they seem to like it. They can enjoy idyllic nature, breathe fresh air, and do plenty of farm activities, such as gardening, horseback riding, and taking care of animals. Moving companies Aliso Viejo are the ones who can take you to Rancho Mission Viejo. You will get the support and assistance to relocate to this quiet area. Moreover, if you wish to spend your retirement years in this agricultural area, you will enjoy plenty of activities with your fellow retirees. Most of the communities here are inhabited by people of age 55 and older. Spending time in nature can mean a lot for your body and mind.
Huntington Beach is one of the largest cities in Orange County
Who says that retirees can't have fun? If you wish to spend retirement years while having fun and excitement at the same time, then Huntington Beach is the ideal place. Huntington Beach is not just a beach. Actually, most residents do other activities instead of enjoying the sun. It is only 50 minutes far from Disneyland, so it is a major tourist attraction. You can enjoy beachside lodging, diverse shopping, and amazing restaurants. However, if you prefer less excitement, you can try traditional pastimes, such as bonfire, and sunset gazing. If you are interested in moving here, moving companies Irvine can relocate you there in no time. What makes Huntington Beach special is that there is a brand new Senior Center in Central Park, offering all kinds of services and activities for seniors.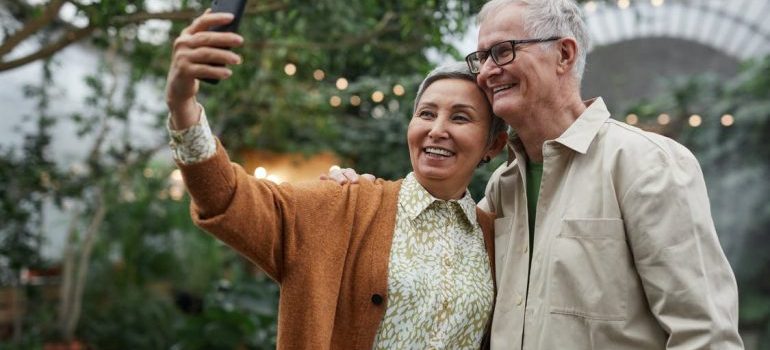 Fountain Valley is gaining popularity among retirees
Fountain Valley is a typical family-friendly neighborhood. As such, it is gaining popularity among retirement communities, who go there to enjoy many recreational activities, such as swimming, hiking, and bike riding. Apart from retirees and retired couples, young families inhabit this place greatly. Parks and gardens have basketball courts, golf courses, playing fields, picnic shelters, lakes, ponds, and trails. Fountain Valley is truly a place of many possibilities. Therefore, if you wish to go there, the nearest movers are movers Costa Mesa. Let them relocate you to this beautiful suburban area, with over 640 acres of land. Another unique aspect of Fountain Valley is that it offers free senior shuttle services for going around the place daily, making it one of the best places to retire in Orange County. With this special feature, it is easy to navigate the place at any time.
A beautiful resort town Dana Point is perfect for retirees
With an idyllic climate, Dana Point has plenty of interests to keep retirees active. Dana Point is a small laid-back beach town with historical roots. There is a full range of senior services and activities like kayaking, paddle boarding, boat cruising, bird and whale watching, and surfing. In fact, Dana Point has a world-famous surfing culture, with a long list of surfing icons who still reside in this place. If you are interested in relocating to Dana Point, you can hire some of the local movers Orange County recommends. As they know the area well, they will show you the nearest routes and intersections, so you can get anywhere in Dana Point quickly. Seniors will love music festivals, whale festivals, and plenty of other manifestations tailored to everyone's interests.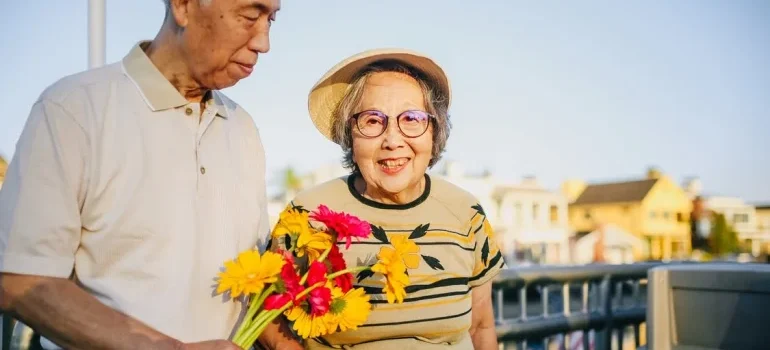 Another best place to retire in Orange County is Tustin, CA
Tustin is a very desirable community among retirees. Unlike other cities on this list, Tustin is modern, fashionable, and popular. Retirees and other residents move here so they can continue with their business. Namely, Tustin is a famous commercial storefront, with shopping centers, modern communities, top-ranked schools, and a diverse economy. As a result, many people relocate their offices to this place, with the help of commercial moving Orange County CA offers. Tustin is known as "the city of trees", with magnificent old trees that stretch along its streets.  This makes the city extraordinarily beautiful. Moreover, Forbes put it on the list of the top 25 cities to live in America. What else could you ask for? Don't wait any longer and move to Tustin now!
Retirees like Laguna Niguel
Even though it is one of the most expensive cities in Orange County, Laguna Niguel is highly popular among residents over 60. This is because the city council provides transportation services for elderly retirees who are unable to drive, as well as other OC moving services popular in the area. Moreover, Laguna Niguel has a good climate, nice dining options, and low crime rates. Maybe you have to pay 31 % higher housing costs, but you will have plenty of opportunities for outdoor activities. Retirees who move to Laguna Niguel say that this city never sleeps. The government is working on new infrastructure projects all the time, and people gather for sports, bike riding, hiking, and dining. The population is around 65, 806 people, and the number seems to grow each season.
Laguna Woods- a vibrant and diverse community
Many people think that Laguna Woods is the city that only attracts the elderly population. However, this is not always true.  And while most of the city's residents are retirees, there is something unique about this place. Retirees who live in Laguna Woods are still working! The city is turned into a lively place with active and involved retirees. This is what makes Laguna Woods highly popular among the elderly. There are no prejudices here, if you want to be a busy retiree, you can be one. They enjoy many amenities provided by the government, such as free club membership, and the best delivery service Orange County offers. Moreover, Laguna Woods is one of the most affordable cities in Orange County and makes it a great destination for retired couples or people who want to save some money.
San Juan Capistrano- a truly unique community
San Juan Capistrano was established a long time ago. Its residents are proud of its long history and tradition. Retirees who live here are friendly and welcome new residents with joy. As the population of the city is growing, there are plenty of benefits that retirees can use, including low delivery services, and the best vaulted storage Orange County has. Retirees move to San Juan Capistrano to use various senior services, as well as to learn about indigenous culture. We can say that San Juan Capistrano is a mixture of a suburban feel and a modern town. If you are looking for a quiet place mixed with entertainment and history, look no further than San Juan Capistrano.
Last but not least, Aliso Viejo is proud of its retirement community
Aliso Viejo is a quiet inland community, and it is a perfect choice for retirees who want to run away from hustle and bustle of a big city. It is a suburban area with 21 parks, maybe the largest green area in the entire Orange County. The city's motto is "Live, Work, Learn, Shop, and Play", and the atmosphere is truly like this. We can say that Aliso Viejo is a happy community of senior citizens. The name "Aliso Viejo" comes from Spanish and it means "old sycamore". It has a population of around 50,000 people, and the number seems to go up. Aliso Viejo has many paths for taking a walk, which attracts many retirees who go there to enjoy long walks in the park. If you are interested in learning about Spanish culture, combined with American mentality, go to Aliso Viejo.
Why do many retirees choose to move to Orange County?
Orange County is one of the best places to retire. The fact that it is in California only contributes to the popularity of the place. This location is becoming more and more desirable, especially among elderly citizens who want to relax and have fun. The weather in Orange County is very comfortable, and there are many suburban areas to choose from. People say that the weather in this place is almost perfect all year long. Orange County may be a bit pricey, however, there are plenty of discounts and special senior services that make the place more affordable. The scenery is beautiful, the food is good, and there is a never-ending trail of adventures. If you feel that this place would be good for you, then hire some of the local movers to move you there. However, if you are looking for something cheaper, consider Arizona or Nevada.
Beautiful Orange County is a safe haven for retirees
People often say that retirement years are golden years in everyone's life. Spending this time in a good place is very important. If you are thinking about moving to Orange County, you will not make a mistake. This is a beautiful area with plenty of opportunities for everyone. Orange County has it all. From a peaceful, suburban town, to a modern, lively community. Whichever place you choose, you will certainly find your place in Orange County. Before you decide, go through our list again, and think about what you want in life. Maybe you want a suburban area, or a big city with lots of places to go out. It all depends on your interests and financial abilities. However, one thing is for sure. There are plenty of the best places to retire in Orange County. Take your chances and start one of the best adventures in your lifetime.
"*" indicates required fields
What Our Clients Say
" I was in a bind with having to move during the Coronavirus problems. You were very accommodating in this tough time. "