Best Places to Start a Business in Orange County
Orange County is all about innovation and entrepreneurial spirit, and it has been nurturing businesses of all sizes for years. With its stable economy, supportive networks, and plenty of resources, Orange County is a prime location for future business owners looking to bring their visions to life. But where exactly? This region is not exactly tiny. You're about to discover the best places to start a business in Orange County. Also, you'll learn what makes each of these cities a good candidate to make your decision easier.
Santa Ana Does Everything to Make Starting a Business Easier
Santa Ana is a city that pulses with entrepreneurial energy. Home to over 30,000 businesses that employ more than 150,000 people, it offers a fertile ground for companies to grow and prosper. The city's business side consists of a mix of retail trade, services, and manufacturing firms, providing a balanced and dynamic economic environment.
Key industries in Santa Ana include:
Technology and innovation
Healthcare and wellness
Retail and consumer goods
Manufacturing and production
The Santa Ana Chamber of Commerce supports businesses by offering resources, networking opportunities, and advocacy. For those looking to start their business journey, the city provides a 10-step guide, to make it easier. With its lively community, diverse economy, and supportive business environment, Santa Ana stands out as one of the best places to start a business in Orange County.
Irvine – Supports Businesses and Eco-friendly Practices
Southern California is also home to Irvine, a city with a license base of over 17,000 companies. Apart from nurturing a strong economic setting, what sets this place apart is a highly educated workforce. In fact, more than 72% of potential employees hold a bachelor's degree and 32% possess a master's degree. Thanks to this access to a pool of talented individuals, companies are bound to find their ideal employees here.
The city's commitment to environmental sustainability also provides a unique advantage. There are various programs to support eco-friendly business practices. Also, for those looking to relocate or start their business in Irvine, services like movers Irvine CA offers are readily available to lend a helping hand. WalletHub's recognition of Irvine as California's best big city to start a business underscores the city's supportive ecosystem, making it a top choice for business ventures.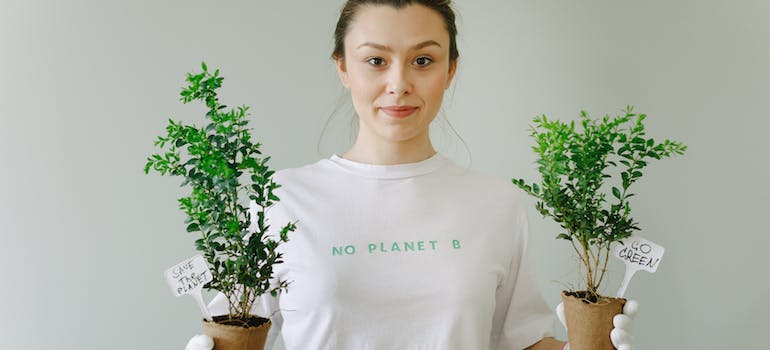 Businesses In Anaheim See a Lot of Tourists and Benefit From Them
The city is full of tourist spots and has a lively entertainment scene, which means a lot of visitors come through all year round. This helps the local economy do really well, providing a great environment for businesses to grow. This includes the moving companies Anaheim has, which are key for helping people and businesses move in and out of the area. The constant stream of tourists helps local businesses tremendously, as they get more customers. So, if you're thinking of starting a business, Anaheim is a place where you have a good chance of doing well, thanks to its strong economy and the many visitors it attracts.
Lake Forest – One of the Best Places to Start a Business in Orange County
Thanks to its diverse industries, supportive business environment, flexible structure, and high quality of life, Lake Forest is popular among entrepreneurs. The city hosts a range of sectors from marketing and communications to manufacturing, supported by specialized industrial parks. Also, Lake Forest actively promotes economic development, offering numerous resources, tools, and commercial properties to assist businesses. And on top of that, the city's urban population of 84,666 provides a substantial customer base, while still retaining a sense of close-knit community.
Lake Forest also ensures a high quality of life. It has safe neighborhoods, excellent schools, and ample recreational activities which all together foster a positive work-life balance. This attracts skilled professionals, further boosting business growth. With its combination of business support and lifestyle benefits, Lake Forest stands out as a top choice for entrepreneurs aiming to establish and grow their ventures.
Newport Beach – A Place That Spells Luxury
And now a place for those that are interested in a more luxurious market. Newport Beach, with its stunning coastal scenery and prestigious reputation, offers a thriving environment for businesses. Known for its mild Pacific climate and recreational harbor, the city provides a serene backdrop for both work and leisure. Each business village in Newport Beach has its own unique character, catering to a variety of industries and preferences. For businesses looking to relocate here, there are even packing services Orange County companies trust. With convenience like that, you ensure a smooth transition, which allows you to focus on growing your venture. With its supportive community, diverse business districts, and high quality of life, Newport Beach stands out as a top choice for entrepreneurs seeking success and sophistication.
Huntington Beach -Surf, Sun, and Business Success
Huntington Beach, affectionately known as "Surf City USA," offers a unique mixture of laid-back coastal vibes and a thriving business environment. The city is home to over 650 industrial businesses, including notable names like Boeing, Quicksilver, and Cambro Manufacturing. This diversity in industry sectors is good for developing new companies and it provides stability and opportunities for growth.
Key industries in Huntington Beach include:
Aerospace and aviation
Manufacturing
Retail and services
Tourism and hospitality
The city's Economic Development and Housing Division is committed to fostering a business-friendly atmosphere, working closely with the Huntington Beach Chamber of Commerce to support local enterprises. It's no surprise that the affordable movers Orange County provides have been so busy in the past few years transferring both new residents and companies to the area.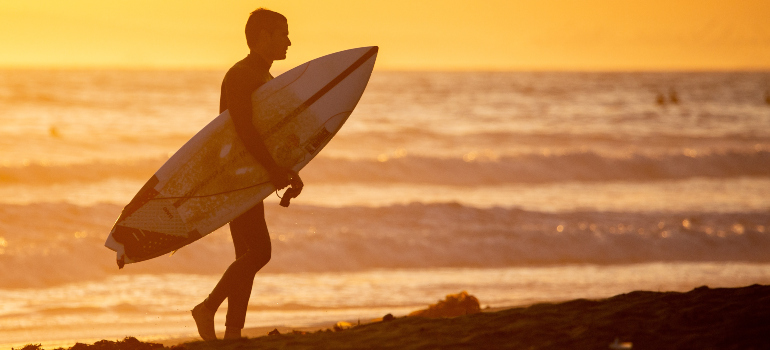 Your Business Journey in Orange County
Orange County presents a fertile ground for entrepreneurs and business owners. The regions we've explored aren't just the best places to start a business in Orange County. They are ecosystems that foster growth, innovation, and success. As you consider making your own business dream come true in one of them, remember that the key to success lies in taking the unique advantages each area offers while also immersing yourself in a community of like-minded individuals. After all, this part of California is more than just a destination is a place where dreams are nurtured, and businesses thrive.
"*" indicates required fields
What Our Clients Say
" I was in a bind with having to move during the Coronavirus problems. You were very accommodating in this tough time. "