Best vacation spots in California
When it comes to planning a vacation, it can't get more exciting than in California. There are so many amazing spots in the state that you could take a vacation here literally every year and never get bored. Or you can move here with the help of Affordable Reliable Moving Company Orange County and keep coming back to these amazing places and even discover new places! But without further ado, here are the best vacation spots in California.
Lake Forest is one of the best vacation spots in California for families
Lake Forest is a city located in Orange County with a population of about 85.000 residents. The business keeps thriving while the city offers amazing parks. an engaging community, and more. But let's see what makes it one of the best vacation spots in California and what can you do here.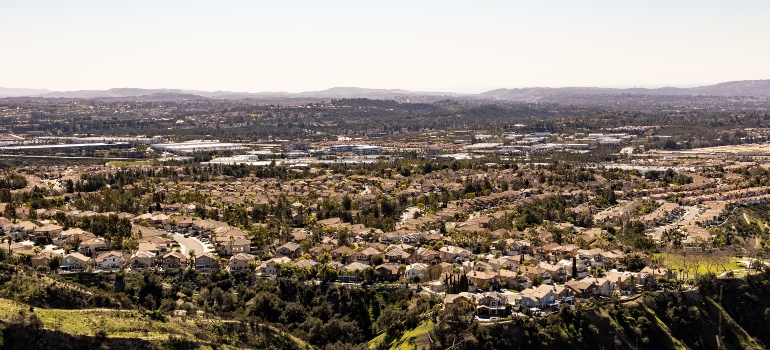 Heritage Hill Historic Park
Heritage Hill Historic Park spans about 4 acres of land and is made up of fully restored historic buildings that are absolutely beautiful. The buildings showcase the history of the El Toro area and Saddleback Valley and even the time of citrus farming back in the early 1900s! You can go on a guided tour from Wednesday to Sunday.
Helena Modjeska Historic House and Gardens
Another fun thing you can do while you're on vacation in Lake Forest is visit Arden Helena Modjeska Historic House and Gardens. The house and Gardens are over 100 years old and they were home to Helena Modjeska, a famous actress! Guided tours are available on Wednesdays and Saturdays at 10 am or you can explore on your own if you want to. And that's not all. There are many more things you can do in this lovely city and it may be a good idea to stay in Lake Forest permanently.
Huntington Beach
Huntington Beach is a very popular spot for any surfer enthusiast. And it's even nicknamed Surf City. The city has a long sandy beach that keeps attracting millions of tourists every year. And many even decided to relocate here, making it one of the fastest-growing cities on the West Coast. The city offers a laid-back beach town vibe and you may even want to hire movers from Huntington Beach and relocate here after you see what this amazing place has to offer.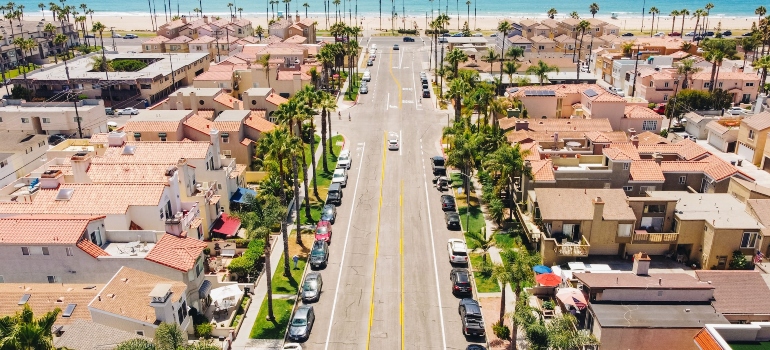 Huntington Beach Pier
One of the best vacation spots in Huntington Beach Pier and there's a good reason for it. It's the iconic part of Huntington Beach. It's a pier of satisfaction and it's a great place to have fun. You can go on a walk all the way to Ruby's Surf City Diner. People come here to enjoy a good time, watch surfers, and meet with their friends. The pier is also popular among fishermen and even rookies who are just getting started. So if you've ever considered fishing, Huntington Beach can be a great place for you.
Huntington Beach State Park
Another must-see vacation spot in California is the beautiful Huntington Beach State Park. You will find it on the Pacific Coast Highway. This place is very nice for swimming, surfing, fishing, and relaxing walks. And there are even other activities like basketball, hiking, volleyball, and biking trails meaning there's something for everyone. The beach is known for its amazing waves and surfing, but it's risky for non-swimmers and beginners because of its strong currents and rip tides so be careful!
Flightdeck Flight Simulator Center
Another reason why Anaheim is one of the best vacation spots in California is the flight simulation center. This amazing attraction replicates the feeling of riding in a cockpit and flying an airplane and it's perfect for all ages! There are 2 different simulations you can try out. The first one is being 737 flight simulator where you're able to take controls in the cockpit and experience what it's like to fly a commercial airplane. The second one is a military flight simulator and with this one, you have a few programs that give you the opportunity to learn the controls and the cockpit of an F-16 Fighting Falcon.
Costa Mesa
Costa Mesa is a suburban city located between LA and San Diego. It's only a mile away from the beach. It started as an agricultural community back in the early 1950s, however, today it's a vibrant city with many attractions and fun things to do. And not only it's a good place for vacation, but it's also a great place to live in. And you may even want to move to Costa Mesa after you see what it offers.
Noguchi Garden
This wonderful garden is located on Anton Boulevard and it's one of the best outdoor attractions in the city. The construction began back in the 1970s and now the garden covers 2 acres with exotic and indigenous plants, trees, and flowers. You'll find many beautiful areas in the garden such as fountains, walking paths, and cultivated gardens that seamlessly have handmade and natural elements. Also, the garden is great for taking family photos!
Fairview Park
Fairview Park covers over 200 acres of huge open spaces perfect for anyone who wants to distance themselves from the busy city and enjoy outdoor activities without traveling to national and state parks. There are many trails throughout the park that go through beautiful natural environments. The trails are open to hikers, runners, bikers, and even horseback riders. Some of the most popular activities are flying kites, picnicking, and remote-controlled airplanes.
LAB Anti Mall
The LAB, short for Little American Business is a mall created as a counterculture to combat retail monotony. There are many unique artisan stores and restaurants that you won't find in regular shopping malls. Some of these include The Gypsy Den, Honey & Butter, and Crew. The outdoors of the mall is quite unique. It's decorated with beautiful art, scaffolding, and pop-up boutiques that are inside and outside campers. And the mall even hosts events throughout the year! Some of the notable ones are BLOOM, a SoBECA Festival, Full Moon Night Market, and Lunar New Year. We definitely recommend checking it out!
Anaheim
Anaheim is just a short drive from LA and it's home to the beautiful Disneyland Resort, the Honda Center, and the Angel Stadium of Anaheim. There are lots of beautiful attractions in the city making it one of the best vacation spots in California. Also, according to bestplaces.net, the city is very close to LA, how much it's cheaper by 12.7% making it a great place to live in. So if you end up really liking your vacation in the city, consider hiring movers from Anaheim CA to move here. But let's see what it has to offer.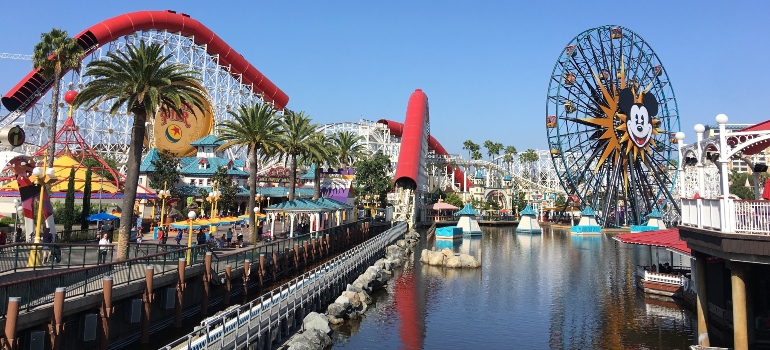 Disney California Adventure Park
Disneyland California Adventure isn't just one of the best attractions in Anaheim, but also in the entire state of California. There are numerous attractions throughout the park that focus on the history and culture of the state. It covers 72 acres and it was opened back in 2001. This is the second park after the original 1955 Disneyland Park which is also located in Anaheim. Just like any other Disneyland park, this one is also divided into a few areas. You will find the entrance through Buena Vista Street, a recreation of early 1920s LA.
Disneyland Park
This is the park that we mentioned before that opened back in 1955. But the thing about this park is that it's very unique because it's the only park Disney park that was built and designed by Walt Disney himself! Some of the best attractions in the park are Autopia, Astro Orbitor, and Big Thunder Mountain Railroad.
Irvine Regional Park
If you enjoy spending time outdoors, then you absolutely have to check out Irvine Regional Park. The park is vast and it covers over 50.000 acres of protected woodlands and parks! There are many programs that you can partake in such as summer camps, tours around the park, and private lectures. The park is split into two parts. The east side and the west side. The east side is a natural wilderness area offering a bike trail, a small creek, and rocky hills. While the west side is more traditional. It's made up of many trails, an artificial lake, and grassland.
Fullerton
Fullerton is a beautiful city with a Mediterranean climate. It was incorporated back in 1887. Historically, it used to be an agriculture center, but today, its economy is based on aerospace, tourism, engineering, and higher education. But that is not all. There are many attractions in the city waiting for its visitors so let's take a look at them before you make Fullerton your home and move here.
The Fullerton Arboretum
With so much sun and fertile soil, it isn't a surprise that California grows more than half the vegetables and fruit consumed in the country every year. The state is home to many impressive cultivated gardens and The Fullerton Arboretum is one of them. It's spread to over 25 acres and it's home to over 3.000 individual plant species from not just America but all over the world! There are many trails on the arboretum as well as an agricultural museum.
Irvine
Irvine is known as one of the happiest cities in the country with many family-friendly attractions and activities. It attracts millions of tourists every year. Additionally, it has a low crime rate, friendly citizens, and a great education system and for these reasons, it may be a good idea to move your family to Irvine. But now let's see why it's one of the best vacation spots in California and what are the top attractions.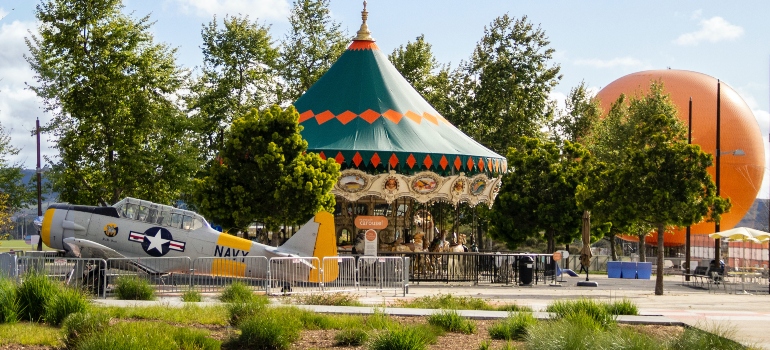 Orange County Great Park
This is one of the most popular places to visit in the city. It's filled with countless attractions and activities you can do with your family. However, the best one is definitely the Great Park Balloon Ride so don't miss it! It will take you 400 feet in the air for a beautiful 360-degree view of the city. But that is not all. There's also a Palm Court Art Complex. It used to be a military hangar, but today it's an event center. It's 10.000 sq. feet in size and it's known as the Great Park Gallery. And these were just a few attractions in the park with many more waiting to be discovered.
Pretend City Children's Museum
If you have kids, then visiting Pretend City Children's Museum is a must. It takes kids on a day of interaction in the city as an adult. They get a chance to pretend they are grown-ups by getting a chance to experience everything you and your spouse do. From picking up groceries, going to work, and even getting paid.
Laguna Lake Park
If you want to relax or exercise outside without going to larger state parks that are far away, Laguna Lake Park will be a perfect place for that. There are many unpaved trails throughout the park that go around the lake. And if you like to fish, there are gamefish in the lake species such as bass, trout, and catfish. Also, there are many shaded picnic areas throughout the park. These were just some of the attractions in Fullerton, with many more waiting to be discovered.
Garden Grove
Just like Fullerton, Garden Grove also used to be an agricultural city. And today agriculture is still alive thanks to the festivals and fairs. But there is more to the city. There are many great attractions and activities you can do here making Garden Grove one of the best vacation spots in California. So if all of this sounds good to you, consider moving to Garden Grove but now let's see what you can do if you come to vacation in this city.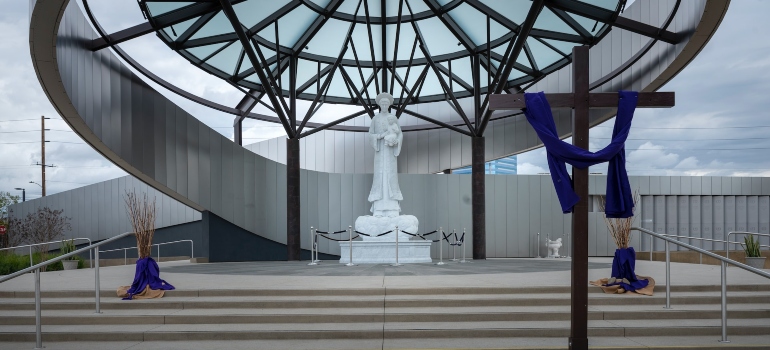 Historic Main Street
If you wanna learn more about the history of the city, head over to Historic Main Street. Here, you will find lots of periodic buildings and other cultural gems. The area between Acacia Parkway and Garden Grove Builvard has many antique shops where you can buy period pieces and vintage memorabilia.
Atlantis Park
If you're on a vacation with your kids, be sure to check out Atlantis Park because it's one of the best green spots in the city. There are lots of play areas for kids, grassy gnolls, and slides. The best one is the dragon slide which takes the shape of a large sea serpent.
Crystal Cathedral
You can't really visit Garden Grove without visiting its most famous building – the Crystal Cathedral. The building was made back in 1981 and Crystal Cathedral Ministries use it for worshipping. It got its name because it's made out of reflective glass that makes it shine in the sunlight. Also, the part of the building looks like it's made from spiky shards of glass. It has a capacity of about 3.000 people and it's home to one of the biggest instruments in the world – the Hazel Wright Memorial Organ.
Visit these vacation spots in California
There are some amazing vacation spots in California. From amazing museums, parks, and malls to the best beaches in the world, these places offer something for everyone and are worth visiting.
References:
Cost of living calculator: LA vs. Anaheim: https://www.bestplaces.net/cost-of-living/los-angeles-ca/anaheim-ca/57000
"*" indicates required fields
What Our Clients Say
" I was in a bind with having to move during the Coronavirus problems. You were very accommodating in this tough time. "