Choosing between Laguna Beach and Laguna Niguel: where should you move to?
Those moving to California often choose safe, scenic places where one can thrive in every sense. Hence why choosing between Laguna Beach and Laguna Niguel comes rather difficult. The reason is that both places boast all these qualities, and enjoy great popularity as California's top inbound destinations. The fact is that residents of big city areas like LA relocate to either of these places. But, which one to choose for yourself? How to tell which place has all you need? This comprehensive guide is here to help you make an information-based decision with ease. After you decide where to settle, feel free to contact Affordable Reliable Moving Company for top-quality OC moving services. We have all it takes to get the flawless job done and turn a complex relocation project into a fun endeavor.
There are many factors to be considered
Simply put, both Laguna Beach and Laguna Niguel are considered great for living. The difference between these two places isn't that drastic. In fact, it all comes down to what you like the most. If you happen to like the suburban vibe in Laguna Niguel, for example, you'll find it more convenient than artsy Laguna Beach (and vice versa). Luckily, Orange County happens to be one of the best places in California with the highest safety rate. Therefore, no matter where you decide to move to, you'll live in a lot safer environment compared with the majority of California.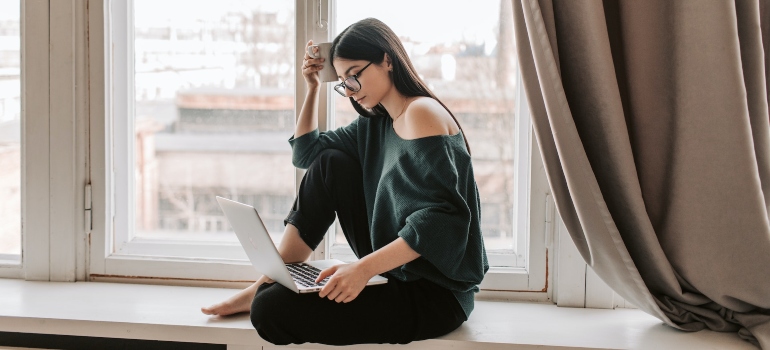 The cost of living in Laguna Beach is lower than in Laguna Niguel
Living in Laguna Beach will cost you quite less than in Laguna Niguel. According to recent data, the average living cost in Laguna Beach is $1934, which is around $900 less than in Laguna Niguel ($2819). Transport in Laguna Beach is also cheaper (around $55) than in Laguna Niguel (around $71). Monthly food expenses are almost equal ($554 in Laguna Niguel and $530 in Laguna Beach).  The total tax rate in both places is 7.75%.
Considering these data, it can be concluded that the average rent price (utilities included) makes living in Laguna Niguel more expensive than in Laguna Beach:
$1210 in Laguna Beach
$2056 in Laguna Niguel
Laguna Niguel offers more job opportunities and higher salaries
When it comes to job opportunities and the economy, Laguna Niguel takes the lead. The average monthly amount you're left with after tax deductions in Laguna Niguel is $5043. In Laguna Beach, it's $3740. The annual average income in Laguna Niguel ($51,750) surpasses the US average ($28,555). Furthermore, the job opportunities here are far more diverse. This is one of the reasons why the top movers Laguna Niguel has on offer report the rise in office relocations. Young professionals or those seeking a job often hire storage, unpacking, and other services. On top of that, Laguna Niguel has seen a decrease in the poverty rate in the recent year (currently being 5,6% which is less than the national average of 6%).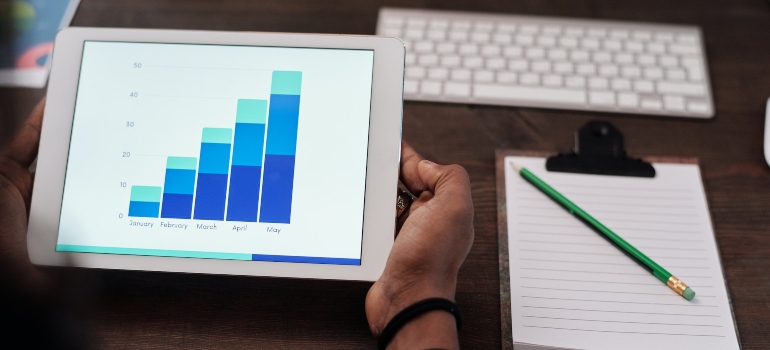 Laguna Niguel is growing as a business-friendly area. Experts suggest its job market will significantly expand in the next decade. Laguna Beach, on the other hand, also boasts a solid job market and a lower-than-average poverty rate. However, if you seek more job vacancies in the field of healthcare, IT, social services, and other industries, give a chance to Laguna Niguel.
Laguna Niguel is bigger and suburban while Laguna Beach is smaller and more artistic
As opposed to a more suburban feel Laguna Niguel offers, Laguna Beach boasts a cozier and somewhat artsy feel. In Laguna Niguel, you have more space, and more amenities and the environment is quite laid back. On the other hand, Laguna Beach gathers artists and designers who seek a tucked-away place by the sea for inspiration.
The community in Laguna Beach is generous and proactive
Whether you decide to move to Laguna Niguel or Laguna Beach, you'll be met with pleasant and welcoming communities. The difference is that Laguna Beach boasts a greater sense of community, mostly due to being smaller in size. The people of Laguna Beach are generous and helpful. They also adopted the culture of volunteering. Kids are taught the importance of a common cause from a very young age. If you haven't had any volunteering experience prior, you can change that in Laguna Beach.
These are some of the most prominent organizations to have in mind:
The Pacific Marine Mammal Center organizes camps, workshops, and other activities that have the goal to familiarize the residents with marine wildlife and its ecosystem. They are proactive in helping sea animals live freely by securing the zone nearby Laguna Beach.
Another organization work mentioning is the Laguna Beach Historical Society. Its members work hard on preserving the history of Laguna Beach that traces back to prehistoric times. You'll notice that the majority of residents are very proud of their origin, which makes Laguna Beach a unique place to live in.
By moving to Laguna Beach, you'll enjoy direct access to the sea
Laguna Niguel is more of a hillside beach, while Laguna Beach faces the ocean directly. That's why the residents of Laguna Niguel come to Laguna Beach to spend a weekend by the sea.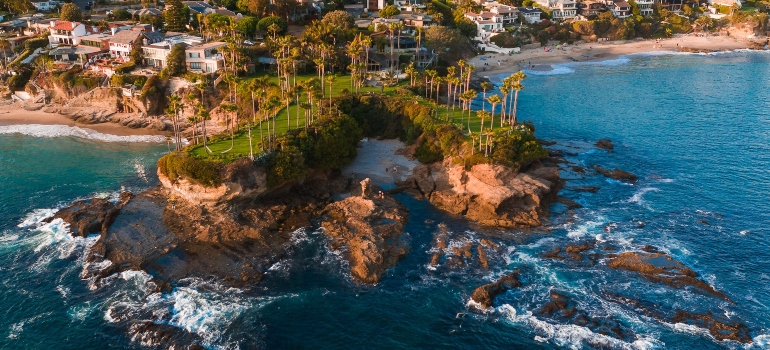 The beaches you get to access by living in Laguna Beach are simply stunning and picturesque:
Victoria Beach will hardly ever get crowded since it's not easy to reach by car. You would have to leave it on the Pacific Coast Highway, then walk down the stairway.  Heading north of the beach, you'll see a famous Pirate Tower. Swimming, tanning, and picture-taking on this beach are pure bliss.
Heisler Park has beautiful, secluded beaches. This is where tourists love to vacation and capture wonderful nature with their cameras. Photographers find this place truly inspiring.
One of California's best parks – Crystal Cove State Park  – has an amazing beach where you can witness picturesque sunsets. Although the area is frequently visited, there's still enough space for everyone to enjoy a good time, crowd-free.
Aliso Beach is one of the easily accessible ones. It's popular among those who enjoy water sports, and a nice coffee time at Sands Caffe.
Shaw's Cove is ideal for anyone who wishes to explore underwater marine life.
Outdoor activities are a popular pastime in both cities
If you ask the residents of Laguna Beach and Laguna Niguel what they enjoy doing, outdoors will be one of the first picks. Besides proximity to beaches, you'll also enjoy enough space for hiking and biking. Camping and stargazing in Laguna Beach beachside parks are one-of-a-kind experiences. Laguna Niguel also doesn't lack outdoor options. From there you can easily reach 22-acre Laguna Niguel Regional Park with plenty of space for camping, picnics, hiking, etc.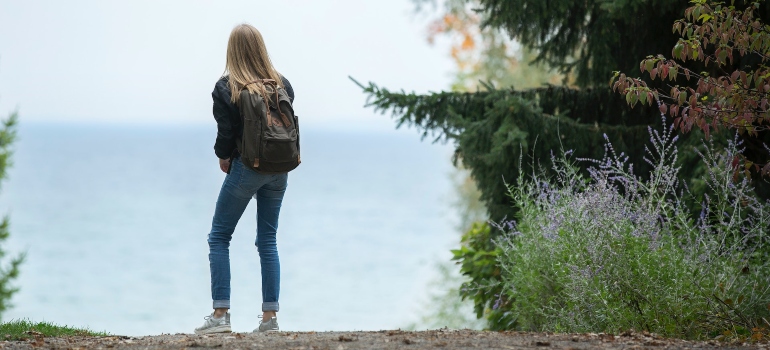 Laguna Beach is a tad bit more family-friendly
Both places are one of the safest in California. However, Laguna Beach is a bit more family-friendly than Laguna Niguel. To confirm this, movers Laguna Beach has on the market said the highest percentage of recent relocations are for family-related reasons. This doesn't come as surprising considering Laguna Beach is more affordable, cozier, and with a stronger sense of community.  Additionally, schools provide excellent education and plenty of extracurricular activities.
You won't get enough wine and dine options in Laguna Beach and Laguna Niguel
Food is what Laguna Beach is also famous for. Once you try Laguna Beach's special steak at Selanne Steak Tavern, there's no going back. Your food adventure will continue to other restaurants, take-out options, and cozy cafes.  In addition, beer and wine-tasking here is something you shouldn't miss. Breweries in Laguna Beach produce exquisite beers rich in taste, and they put a lot of effort into the process. The food scene in Laguna Niguel also doesn't disappoint. You may get a taste of domestic and even foreign cuisine in an array of restaurants such as Hendrix Restaurant and Bar and Tastes of Greece.
Choosing between Laguna Beach and Laguna Niguel: How about the entertainment?
In addition to economy and lifestyle, entertainment also matters. It's hard to say which place offers better entertainment options. The thing is, some will appreciate less noisy and crowdy night scenes, while others will enjoy exploring pubs, venues, etc.
What Laguna Niguel and Laguna Beach have in common is a rich cultural and night scene:
If you prefer classic pub-like entertainment, you'll love Marine Room Tavern –  one of the oldest bars in Laguna Beach with a unique history. As for a party, head over to Skyloft and enjoy rooftop parties, casual night oughts, and music performances. For those interested in exploring art spots, there are places like Laguna Gallery of Contemporary Art and Kush Fine Art.
Whether you are up for a fun night (The Original Patsy's Irish Pub) or an all-night party (Sur Destination), the Laguna Niguel entertainment scene has your preferences covered! The art scene includes amazing galleries like Markowicz Fine Art gallery.
Things to do before choosing between Laguna Beach and Laguna Niguel
Regardless of which moving destination you have chosen, there's a list of things to complete before you start browsing residential movers Orange County has on the market:
Job – Obviously, you'll need to secure a job in either of these places before moving. It's a far better solution than spending all your savings while applying for various jobs. Life in Laguna Beach and Laguna Niguel can't be considered low-cost.
Housing – You won't have trouble finding a place to live, since neither of these two towns isn't as big as LA, for example. However, it comes in handy to have someone guide you through the real estate market. So, make sure to hire a qualified real estate agent who knows the market well and is ready to work in your best interest.
Budget plans – You'll need a relocation budget plan, and a budget for the initial period until you get your first salary.
List of moving and packing services – Keep in mind that moving isn't all about packing up all goods, moving, and calling a day. For bulkier items like furniture, you'll require top-rated furniture movers Orange County locals highly recommend. They won't spend too much time disassembling and packing all the heavy furniture you own. The same goes for piano movers, art movers, and other specialized movers. Also, don't forget to add the number of boxes you might need (small, medium, large).
Declutter – It's easier to move and start a new life in your new location with a lot less stuff.
Secure post-moving services
Relocation doesn't end the second you step into your chosen destination. Therefore, make sure to look for both unpacking and installation services Orange County companies provide.
The movers will be super useful, especially if you are shipping bulkier items. Just make sure you have a 24/7 available proper storage unit ready. Pick the right size, and make sure it's ventilated, clean, and pest-free. Delivery service Orange County is something that everyone will need at some point.
Consider moving companies that provide a free quote
It's important for you to know how much it would cost you to move to Laguna Beach or Laguna Niguel. Before you hire any company, get a free estimate first. Get at least several estimates you'll compare and decide based on the approximate moving costs and service quality.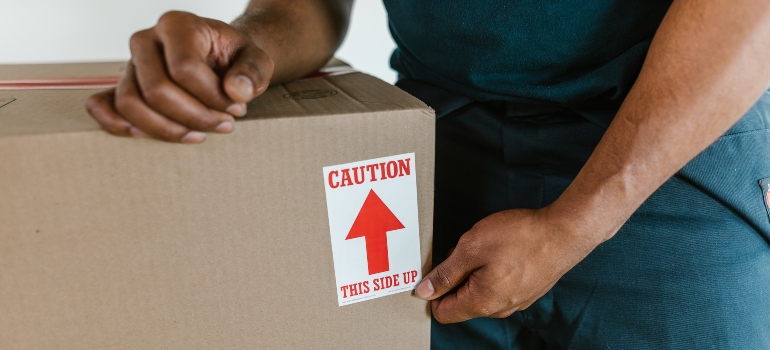 Stay away from any relocation company that doesn't offer a free quote. By hiring such a company, you're likely to be charged with additional, undisclosed fees. When you visit a company's website, check if it has a free estimate button on its homepage.
You won't make a mistake by moving to either Laguna Beach or Laguna Niguel
It all comes down to what you look for in a place. Plus, the more you know, the easier is to decide where you could have a comfortable and worry-free life. When choosing between Laguna Beach and Laguna Niguel, take all the important data into account. Also, consider what place has more entertainment options for you. Once you decide which of them fits your lifestyle, start looking for a home, and a moving company as soon as possible. Whether you decide to move to Laguna Niguel or Laguna Beach, rest assured you won't make the wrong choice.
"*" indicates required fields
What Our Clients Say
" I was in a bind with having to move during the Coronavirus problems. You were very accommodating in this tough time. "