Commercial Movers
Make your office transition a seamless task without disruptions and
opt for commercial movers Orange County businesses love to hire.
"*" indicates required fields
Relocating an office and its contents is a job of massive proportions. Most importantly, it's a job that experienced, and reliable office movers should only handle. When in need of commercial moving Orange County CA professionals with more than a decade of experience and hundreds of satisfied customers, you shouldn't hesitate to contact Affordable Reliable Moving Company. As our name suggests, we will be happy to relocate your office belongings without incurring any damage – all at a price that your business can afford. Request a free moving quote from our team and experience a seamless business move with minimal downtime and maximum efficiency.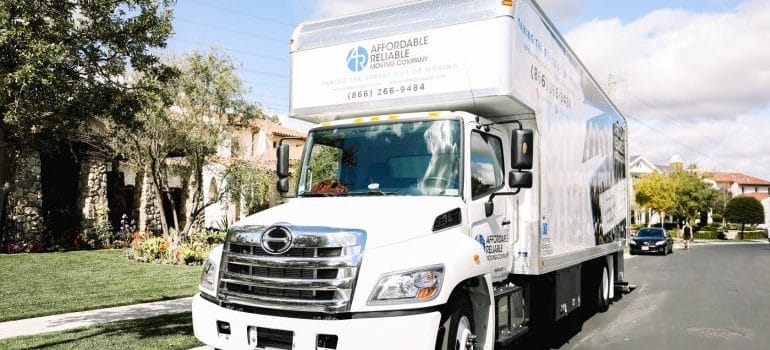 Hire commercial moving Orange County CA and relocate with minimal business downtime
The trials and tribulations of an average office move are many. However, the common thing that seems to worry most business owners is the prospect of significant business downtime. A relocation is an event that will inevitably disrupt your regular business flow, briefly putting an end to significant productivity and efficiency. And while you cannot avoid some business downtime, it doesn't have to last so long that you start losing customers or clients because of it.
The job of some of the most efficient office movers Orange County has to offer will be to ensure that all relocation-related tasks are carried out quickly yet safely. Being in the industry for the last twelve years, our movers have had the time to learn about one another. Today – it results in a team that works together like a well-oiled machine, solving complex moving tasks once they appear. So watch while our movers relocate your commercial belongings from point A to point B without any delays and obstacles.
We don't just work quickly – we also work safely
Regarding business relocation, nothing matters more than keeping your items out of harm's way. Even the slightest moving day mishap can result in broken things and a financial loss. But, that's not something you will have to worry about after hiring our Orange County commercial movers. They might work quickly, but they are safety trained and skilled. Throughout the entire moving day, they will work with all the safety precautions in mind, ensuring that your items survive the transport.
Get a unique office moving plan created by experts with experience
The first thing to keep in mind regarding our company is that we never work according to a pattern. Our rich experience in the industry has taught us that every relocation is unique. It requires a tailored moving plan that reliable experts will make with sufficient expertise. Thus, creating a unique and comprehensive moving plan will be the first thing our office movers in Orange County will do after arriving at your property.
Our goal is to create a streamlined process from start to finish. With a detailed plan in hand, we hope to avoid any misunderstandings and confusion that can result from a confusing process. Moreover, the secondary aim of our commercial movers Orange County CA experts will be to spot any moving problems before they materialize. By identifying the critical areas, we will be able to avoid many problems, making your move shorter and smoother.
Commercial moving Orange County CA is best for relocating offices of all types and sizes
There is no job too big or too small for Affordable Reliable Moving Company, and our team of office movers in Orange County. Quite the contrary, we pride ourselves on being able to handle jobs of all sizes and proportions. However, we need you to be transparent about the number, size, and difficulty of the items you want to move. In addition, moving certain items safely requires special equipment, so we like to be prepared in advance.
You can contact us no matter the industry your business belongs to. In our rich, decade-long experience, we have handled offices of all types. So whether moving industry-related pieces, IT equipment, or simple office furniture, count on our team to deliver excellent and dependable results.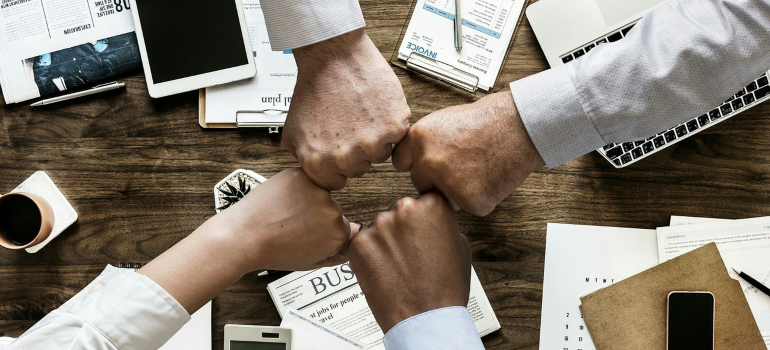 Affordable Reliable Moving Company Orange County offers a plethora of moving services
Moving is often a process that comes with a particular set of challenges. For some people, that means relocating their household while also moving their business to a new location. For others, it means having to relocate weighty and valuable items. At Affordable Reliable Moving Company, we firmly believe in one thing – every person is entitled to sufficient relocation assistance. That's why we have tailored a range of moving services in Orange County that aims to cater to your every moving need. So don't hesitate to seek our assistance when in need of:
All of our assistance options are at your beck and call. To get full access to them, contact us and request a commitment- free moving estimate. Getting a moving quote doesn't mean that you will have any further attachments with our company. Only if you decide to hire our Orange County office movers will you have any commitments to our team. Additionally, we can also provide special services such as:
Get to know Orange County before hiring commercial moving Orange County CA
If you are considering relocating your business to beautiful and exciting Orange County, you should get to know it better. Many people who have visited the Golden State want to relocate here. Orange County is a diverse region with over 3 million residents. An hour south of Los Angeles gives you access to 40 miles of coastline. On the other hand, residents can choose between small towns living by the sea, large bustling cities, or escape to the mountains, all in one day. Below are some of the top reasons you should move to Orange County.
Orange County has a diverse lifestyle
OC is made up of several small towns that offer a great deal of cultural diversity. What makes Orange County unique and attractive to move to:
Picturesque beaches
Mediterranean climate
A wide range of year-round outdoor activities
A diverse real estate market
Top-rated public schools
An impressive array of entertainment options
Luxury shopping
Cost of living
Be prepared for the high cost of living in Orange County. Compared to the state average, they are 24.2% higher and compared to the national average, they are 62.9% higher.
Housing costs are 158% higher than the national average but utility prices are therefore 10% lower than the national average.
Various housing stocks
It is common knowledge that CO has some of the most expensive real estate in the country. The median home price is about $450,000. On the other hand, apartment rentals range from $1,000 for a one-bedroom apartment to $1600 for a more luxurious unit. However, not all real estate is worth millions. Orange County also offers master-planned communities, so your home may be more affordable if located in a neighborhood outside of the city. Alternatively, the high-rise apartments along Irvine and Santa Ana streets may be affordable if you want to get closer to the city center.
Life next to the beach
Not many places in the region can compare to the Orange County coast. In addition to picturesque landscapes, each coastal town offers a different experience and activities. For sunbathers, Laguna Beach is a great place to soak up the sun. Also, visit beautiful coves like Shaw's Cove and Crescent Bay Beach.
In Huntington Beach, you'll find world-class surfing. Every year, the US Open of Surfing is hosted here, where surfers try to catch the big wave. Newport Beach is a place where, in addition to beautiful beach houses, there are also private boat docks. Whether you desire to live by the sea or in the city, the beach comes naturally with a move to Orange County.
Things to do in Orange County
OC is not content to live by the sea. Entertainment is one of the main draws to this area. In addition to world-class theme parks, you'll find plenty of sporting events to attend, as well as the famous Honda Center for great concerts and live entertainment. The best shopping options can be found at South Coast Plaza in Costa Mesa. In addition to shopping, there are also restaurants with a wide selection. The mix of coastal and urban environments makes Orange County a place with a distinct local culture and ranks among the safest places to live.
Contact Affordable Reliable Moving Company and get all the help you need
To have a smooth and seamless transition to your new office, you must first get access to commercial moving Orange County CA experts. With a simple phone call to our company, you would enjoy the immense help our professionals with experience have to offer. Thus, don't hesitate to contact us, request a free moving quote, and obtain a team of commercial movers in Orange County CA by your side from start to finish.
How it Works
Contact Us
Give us the details of your upcoming move and receive a free moving quote
from a team of trusted movers Orange County relies on.
Let Us Plan Your OC Move
Our movers in Orange County CA are here to help you achieve both
a successful and seamless relocation, with care and dedication.
Relax & Enjoy Your Day
Let Affordable Reliable Moving Company take the stress out of moving and
carefully handle your home or office relocation.
What Our Clients Say
" I was in a bind with having to move during the Coronavirus problems. You were very accommodating in this tough time. "