Common Moving Mistakes to Avoid
Embarking on a journey to a new home is an exhilarating chapter in life, brimming with fresh opportunities and experiences. The prospect of discovering a new neighborhood, making new friends, and creating cherished memories is undeniably exciting. However, the path to this adventure is paved with challenges, especially regarding the actual move. A well-planned relocation is essential for a smooth transition, ensuring the excitement outweighs the stress. In this blog post, we'll delve into the significance of professional moving and storage companies Orange County offers, careful planning, the exhilaration of moving, and, most importantly, common moving mistakes to avoid for an effortless relocation.
Underestimating the Planning Process
One of the most common moving mistakes is neglecting the power of preparation. Failing to create a comprehensive moving checklist can lead to chaos and unnecessary stress. A detailed list outlining every task, from sorting belongings to notifying utility companies, serves as your roadmap to an organized move.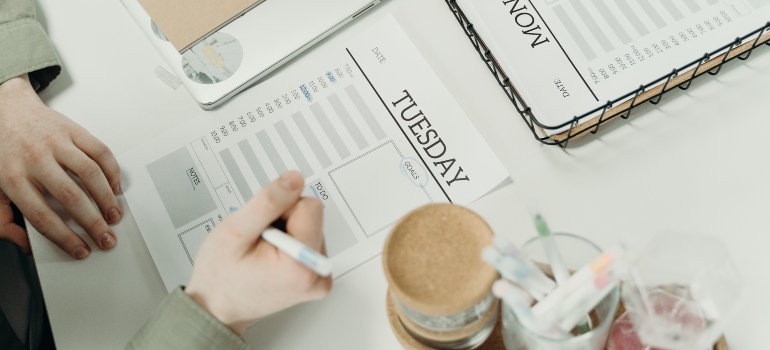 Equally vital is setting a realistic timeline and adhering to it. Procrastination can swiftly transform a smooth transition into a hurried frenzy. Begin planning weeks, if not months, ahead of your moving date to allocate ample time for each step. Rushing through packing and logistics can result in breakage and mishaps.
Additionally, researching and securing a reliable moving company, such as local movers Orange County offers, well in advance is paramount. Waiting until the last minute might leave you with limited options or even scammers. Reading reviews, seeking recommendations, and obtaining quotes ensures you make an informed choice, entrusting your belongings to professionals who value their safe transportation as much as you do.
Failing to Properly Label Boxes
Picture this: You've arrived at your new abode, eager to settle in, but as you begin unpacking, you're confronted with a mountain of unmarked boxes. The frustration of not knowing what's where can quickly turn your excitement into exasperation. This scenario underscores the significance of one crucial moving rule: labeling every box with care and clarity.
Labeling goes beyond just scribbling a room name on the side of a box. Including specific details about the box's contents—whether it's kitchen utensils or bedroom linens—can make a world of difference during unpacking. Additionally, indicating the destination room on each box ensures that furniture movers Orange County offers, or helpers can swiftly place them where they belong.
Consider employing a system that suits your style to streamline the labeling process. Color-coded labels, where each hue corresponds to a room, can make identification a breeze. Alternatively, numbering boxes and maintaining an inventory list or using smartphone apps designed for moving can keep you organized digitally.
Ignoring Proper Packing Techniques
How you pack can make or break the condition of your cherished belongings. Ignoring proper packing techniques can lead to a host of unwelcome consequences, from shattered glassware to tangled electronics. Therefore, it's essential to approach packing with care and strategy:
Fragile items: Invest in packing materials like bubble wrap, packing paper, and sturdy boxes. Carefully wrap each delicate piece and cushion them with soft materials to prevent movement.
Bulky items: Disassemble them whenever possible to save space and make transporting easier.
Clothing: Consider leaving them in their drawers if they're not too heavy. You can cover the drawers with plastic wrap to keep the contents secure.
Electronics: Electronics require special attention; packing them in their original boxes is ideal, but if those aren't available, use sturdy boxes with ample padding.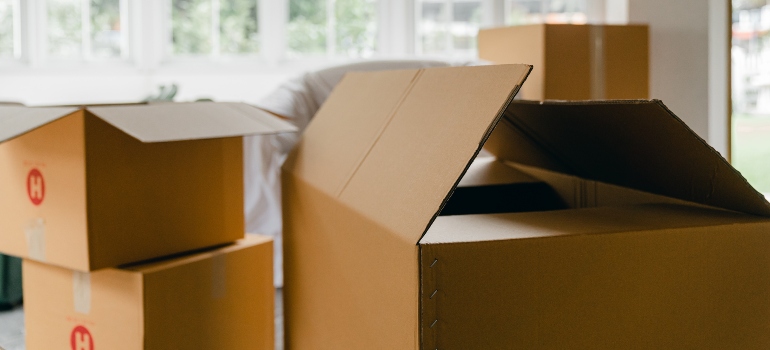 Implementing proper packing techniques isn't just about avoiding damage; it's also about optimizing space. Strategically arranging items in boxes minimizes wasted room and reduces the number of boxes you'll need. This not only makes your move more efficient but also saves you money on packaging materials and transportation costs.
Forgetting to Notify Important Parties
As the excitement of moving unfolds, it's easy to get caught up in the logistics and forget a crucial aspect: notifying important parties of your change of address. Failing to keep essential contacts informed can lead to missed bills, disrupted services, and even identity theft.
Start by informing your local postal service to forward your mail to the new address. This prevents important correspondence from slipping through the cracks. Don't forget to update your address with utility companies.
Beyond the basics, create a checklist of parties that should be notified. This includes your bank, credit card companies, insurance providers, healthcare professionals, and any subscriptions you may have.
A smooth transition extends beyond physical addresses—it encompasses your virtual presence, too. Update your address with online retailers, social media profiles, and any online accounts. This is especially important if you're moving your business with commercial movers Orange County offers.
Disregarding the Importance of Proper Insurance
Moving entails a significant upheaval of your life's possessions, and while you meticulously plan each step, one factor that often goes overlooked is the necessity of getting proper insurance coverage. Neglecting to secure adequate insurance can leave you vulnerable to unforeseen accidents, damages, and losses.
Regarding moving insurance, there are two primary options to consider: basic liability coverage and full value protection. Moving companies typically offer basic liability coverage and provide limited compensation based on the item's weight rather than its actual value. This minimal coverage might not adequately shield you from substantial losses.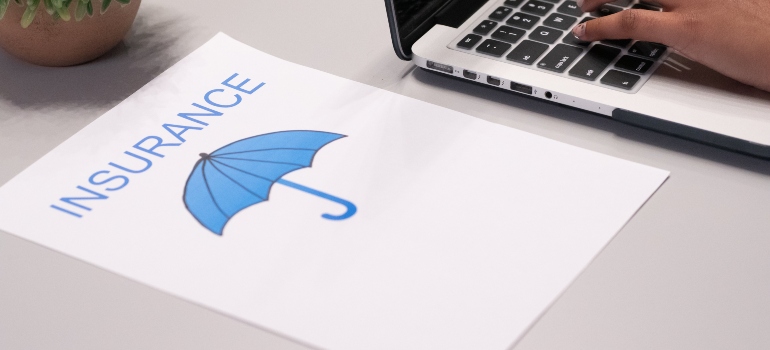 On the other hand, full value protection offers comprehensive coverage by valuing your belongings at their replacement cost. In the event of damage or loss, you're entitled to either repair, replacement, or compensation at the item's current market value. While this option may come with an additional fee, its peace of mind and comprehensive coverage are well worth the investment.
Common Moving Mistakes to Avoid In Pursuit of a Seamless Move
The key to a successful relocation lies in meticulous planning, thoughtful organization, and careful execution. Remember, every misstep we've discussed can be overcome with proactive measures. Therefore, as you stand on the threshold of a new adventure, visualize the possibilities that await in your new location. The excitement of exploring a new neighborhood, creating lasting memories, and forging new connections should be at the forefront of your mind. By acknowledging these common moving mistakes to avoid, you'll open the door to a fresh chapter that's marked by optimism, growth, and new horizons.
"*" indicates required fields
What Our Clients Say
" I was in a bind with having to move during the Coronavirus problems. You were very accommodating in this tough time. "