Comparing Life in Santa Ana and San Clemente
Orange County, a vibrant jewel in California, boasts 34 cities. Two, Santa Ana and San Clemente, shine distinctly. As your guide, we'll compare life in Santa Ana and San Clemente, taking you through unique insights, compelling stories, and concrete facts. Navigating the county's diverse landscape can be challenging, but our Affordable Reliable Moving Company makes your transition effortless. The focus today is comparing life in Santa Ana and San Clemente. Get ready because the thrilling journey to your potential new home in Orange County starts now.
Santa Ana offers the city life
Indeed, Santa Ana in Orange County is a place of immense allure. A focal point of urban living, the city brims with vitality. You'll find this vibrancy in the Artist's Village, a dynamic center for local artistry. Santa Ana's rich history is just as captivating. Unearth the past at the Old Courthouse Museum, or walk down Main Street, home to vintage buildings.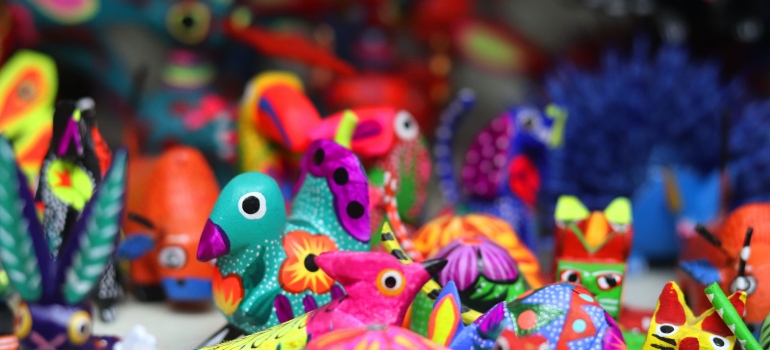 Furthermore, Santa Ana thrives in its cultural diversity. Residents hail from various backgrounds, including Vietnamese, Mexican, and Salvadoran. Experience this diversity in Little Saigon and Fiesta Marketplace, local neighborhoods that mirror these global influences.
Thinking of joining this vibrant community? Count on our expert team at residential movers Orange County offers. We promise a smooth, worry-free relocation to your new Santa Ana home.
San Clemente is for laid-back people
San Clemente's coastal lifestyle is like no other. Life unfolds slowly, yet vibrantly, by the Pacific. Adjacent, the San Clemente Coastal Trail beckons. Here, you can stroll or jog.
Moreover, locals love T-Street Beach—a choice spot for surfers and families alike. Unquestionably, fishing off the pier is another favorite. Offering spectacular views and abundant catches. In addition, there's the charm of smaller-town living.
Avenida Del Mar, the main street, is a delight: boasting boutique shops, quaint cafés, and local art galleries. Undeniably, the San Clemente Farmers Market enhances community spirit. Imagine buying fresh produce every Sunday morning!
When comparing life in Santa Ana and San Clemente, the cost of living is an important consideration
Santa Ana, in Orange County, carries a unique cost of living. Historically, housing here averages around $545,000, a vital aspect to consider. In contrast, grocery costs linger at a modest 7% above the national average. Surprisingly, utility expenses are only 3% higher.
Equally noteworthy is San Clemente, another jewel in Orange County. Housing in this picturesque locale hits a higher note, averaging $830,000. Although seemingly steep, the scenic beauty justifies the cost. Nonetheless, grocery prices align closely with the national average. Furthermore, utility expenses are moderately 12% above national figures.
Job opportunities abound in both cities
Santa Ana is a vibrant hub of opportunities. The primary industries in this dynamic city are:
Healthcare
Retail Trade
Manufacturing
Following the advice of our Santa Ana movers, securing a job before the big move is crucial. The median salary stands around $63,000. The journey to employment involves diligent research and making valuable connections.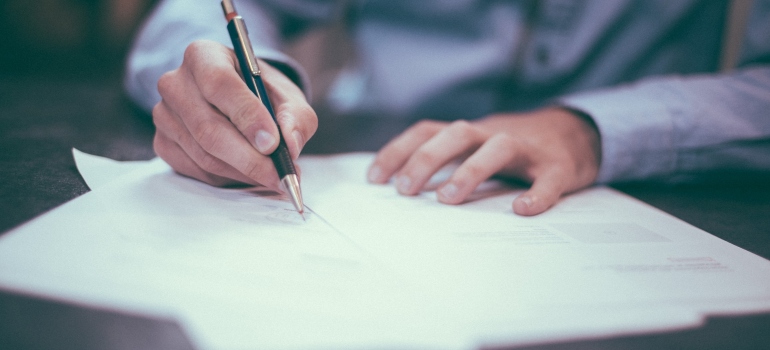 Shifting focus to San Clemente, it too offers numerous job prospects. The leading industries here are:
Professional Services
Retail Trade
Healthcare
The average salary is a promising $73,000. The process to land a job mirrors Santa Ana—networking proves vital. Data from the U.S. Bureau of Labor Statistics confirms steady job growth in both cities.
Educational opportunities in Santa Ana and San Clemente
Comparing life in Santa Ana and San Clemente, we find different educational opportunities. In Santa Ana, you'll encounter the Santa Ana Unified School District. It notably focuses on a well-rounded curriculum for kids from age 5. Contrarily, San Clemente is home to the Capistrano Unified School District. Their emphasis leans towards arts and technology for children as young as 5.
Santa Ana offers schools like the Advanced Learning Academy. It stands out for its project-based learning, especially for grades 3-8. Alternatively, San Clemente boasts San Clemente High School. It's praised for its high-tech facilities and programs for students aged 14-18. Both cities present schools that foster innovation and creativity.
Choosing a city with robust schools is vital if you have children. In both Santa Ana and San Clemente, exceptional education awaits. This is paramount for their future success. Notably, education forms the cornerstone of any thriving community.
Numerous events can be visited during the summer
In the heart of Orange County, Santa Ana hosts vibrant community events, notably the Summer Artwalk. Occurring monthly from May to August, it boasts rich cultural experiences, dynamic artwork, and live performances. The Cinco de Mayo Festival is another must-attend. As a significant cultural celebration, it offers traditional food, music, and activities every May.
Furthermore, San Clemente, Orange County's most famous coastal city, runs several captivating events. The Ocean Festival in July is a favorite, characterized by thrilling water sports and family fun. There's also the annual Fiesta Music Festival each August. With diverse music genres, food stalls, and craft vendors, it's a treat for the senses.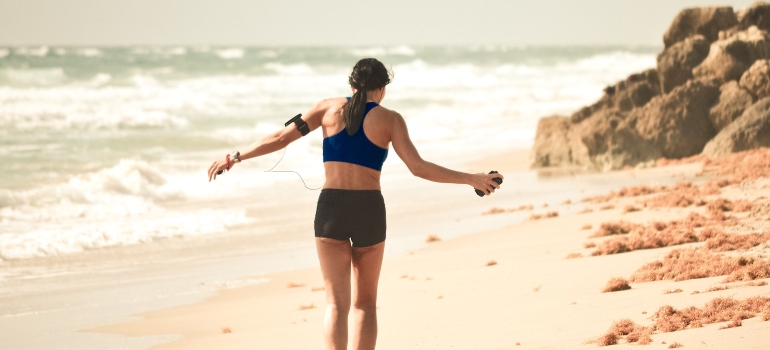 Each city's official website provides comprehensive visitor information. Discover Santa Ana's bustling downtown at East 4th Street, and experience San Clemente's events on Avenida Del Mar. Don't miss these opportunities to embrace Orange County's vibrant community life!
Geography and demographics dictate different lifestyles
Santa Ana has dazzling historical sites, exquisite food, and a thriving art scene that paints its landscape. On the other hand, San Clemente is as if straight out of a surf movie. This town enchants with picturesque beaches and serene ocean vistas. Here, you can bask in the relaxed, sun-soaked way of life. To streamline your move to this simple way of living, consider movers San Clemente residents rely on who are dedicated to making your transition smooth.
Exploring life in Santa Ana vs. San Clemente: A comprehensive comparison to prioritize your ideal living
When comparing life in Santa Ana and San Clemente, it is crucial to consider everything. Depending on your current situation, one factor might be more important than the other. Ultimately, the decision depends on individual preferences and priorities. Whether drawn to the city's energy or the coastal tranquility, Orange County provides an array of opportunities for residents to embrace a vibrant and fulfilling lifestyle. As you embark on the journey to your potential new home in Orange County, consider the unique insights and concrete facts shared in this article to make an informed decision that suits your lifestyle and aspirations.
"*" indicates required fields
What Our Clients Say
" I was in a bind with having to move during the Coronavirus problems. You were very accommodating in this tough time. "