Costa Mesa Movers
"*" indicates required fields
If Costa Mesa is your future home, you must make sure to hire reliable movers on time. We at Affordable Reliable Moving Company stand at your disposal whether you plan to relocate your household or office. As a company with some of the best movers Costa Mesa has to offer, we work diligently to deliver quality services to our customers. Once you let us coordinate your move, you will notice how a seemingly complicated process becomes simple and doable! Therefore, we invite you to check our rich service offer and see why we stand out among various companies in Orange County!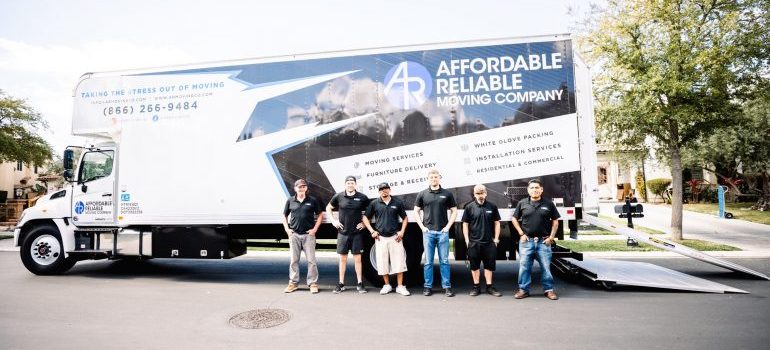 Our movers in Costa Mesa will get the work done for you
Rest assured you will have our full support and commitment from the very first phone call we receive from you. From customer service assistants to moving crew –  we all work in your best interest. Our goal is to turn to move into the experience and make it less tedious. Thanks to years of work and improvement, we became well-versed in various moving and packing endeavors. Dedication to quality and excellence paired with hard work is why we rank among the top Orange County moving companies you can fully rely on. We leave nothing to the case, and only strive to deliver a hassle-free move from start to finish.
A free moving estimate is available to you on our website. Once you set your moving plan in motion, feel free to book it!. All you have to do is to fill it with relevant information and wait for us to estimate the cost.
Turn to a trusted Costa Mesa moving company for relocation solutions that will make your move blissful
Our local movers in Orange Count specialize in a variety of top-notch relocation and delivery services:
You can fully rely on our movers' expertise, and rest assured your move from point A to point B will run without stress. Even packing will not seem as tedious as at the beginning thanks to our professional packers in Orange County. When they are around to handle your move, there is no need to worry about anything.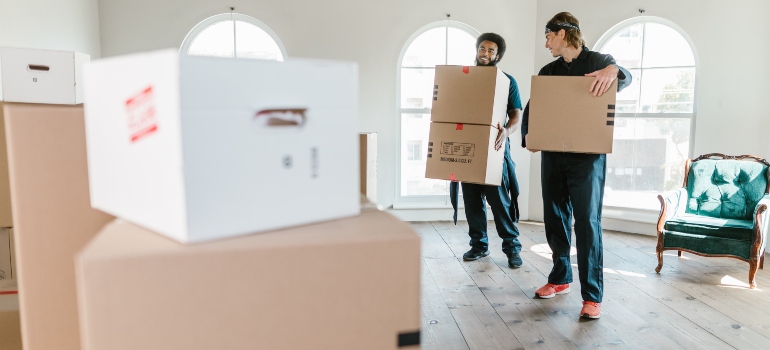 Our services are at your disposal after the move as well
A moving journey ends after you unpack your boxes and make your new home cozy. That is why our installation services are there to help you have a quick and smooth post-move process. We will help you reassemble and set up furniture, appliances, etc. Your well-being matters to us throughout the entire move, so rest assured you can count on our help even after we reach your chosen moving destination!
Organized relocation from start to finish with movers Costa Mesa locals recommend
By hiring us, you get a completely organized moving endeavor according to your needs. That way, we help you stay on track with all your obligations. We do understand that moving, for many, goes hand in hand with family duties, important projects,  and other responsibilities. For this reason, having one of the best moving companies Costa Mesa by your side saves you lots of headaches and time. From planning to execution- we have got it all covered for you!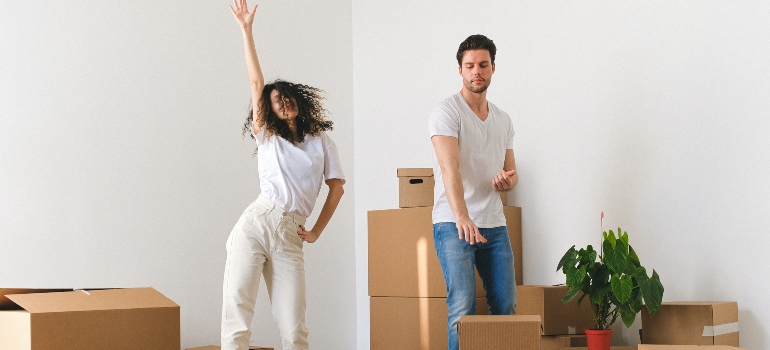 What to expect after moving to Costa Mesa?
Besides being one of the most affordable cities in California, Costa Mesa has plenty to offer. Whether you're moving by yourself or with a family, rest assured you'll enjoy living there. What's also interesting is that a growing number of remote workers choose to nest there for some time. Life is affordable, the Pacific ocean is about a mile away, and the weather is great basically the entire year. Living in Costa Mesa will also change the way you go about your day. Not only will you enjoy laid-back life at a slower pace, but also a diverse and welcoming community.
Costa Mesa isn't too far from LA and other notable cities. Plus, it's close to various outdoor areas which is what attracts those who prefer an active lifestyle. Furthermore, food and drinks are one of the best things about this amazing city. As for the economy, it's safe to say that Costa Mesa is becoming a place with an increasing number of job vacancies. The Tech industry, education, medical field, and retail are currently top employing industries.
Contact our Costa Mesa movers when you feel ready to move!
The moment you contact us, some of the best movers Costa Mesa locals trust the most will begin working on your moving project. Be sure you will not have to lift a finger thanks to the skilled moving team that will ensure each stage of your move runs smoothly. The entire team at Affordable Reliable Moving Company is there to assist you in the best way possible. That being said, feel free to let us know whenever you need advice or extra help. We are there to serve a blissful moving experience you hope for, and make sure you settle in your new place of residence with a smile on your face. So, let us be your moving allies and have a relocation journey worth remembering!
How it Works
Contact Us
Give us the details of your upcoming move and receive a free moving quote
from a team of trusted movers Orange County relies on.
Let Us Plan Your OC Move
Our movers in Orange County CA are here to help you achieve both
a successful and seamless relocation, with care and dedication.
Relax & Enjoy Your Day
Let Affordable Reliable Moving Company take the stress out of moving and
carefully handle your home or office relocation.
What Our Clients Say
" I was in a bind with having to move during the Coronavirus problems. You were very accommodating in this tough time. "