Dana Point or Garden Grove – decide where to relocate to
So you've decided to move but aren't sure if you should pick Dana Point or Garden Grove. The cities are only 40 miles apart but offer different lifestyles. They both have their pros and cons, so the decision isn't easy. That's why Affordable Reliable Moving Company Orange County is here to help you out. We'll compare these two cities and present you with the advantages and disadvantages of both places.
Welcome to Dana Point
Let's get the numbers first. So far the median household income in Dana Point is $99,40 per year. The median house price is 1.2 million dollars and the median price per square foot is $725.  For those of you that wish to rent the median rent for a 2-bed home is $2,326/month which is almost double the US national standard. However, living in Dana Point is worth it. No matter the cost of living, many chose to hire movers in Dana Point. Here are some of the yearly expenses that you can expect once you relocate:
Mortgage and rent (housing expenses) $33,177
Additional housing costs $10,010
Healthcare $6,636
Transportation $21,899
Utilities $4,358
Food $14,301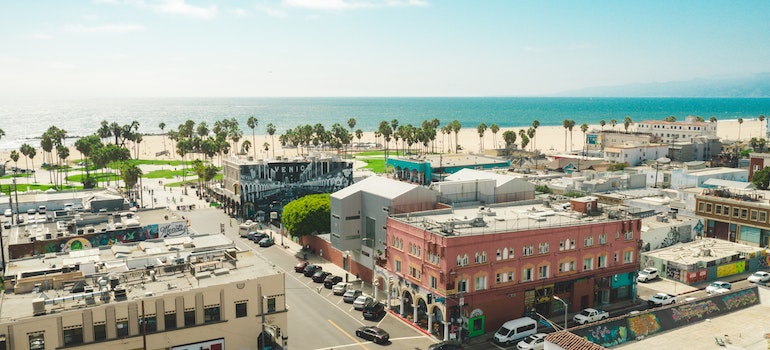 Activities you can enjoy after moving to Dana Point
Once local movers in Orange County relocate you, you will be able to enjoy this beautiful city. Once you're in Dana Point you'll be spending the majority of your time enjoying the hot sun and some of the best beaches out there. Beaches such as Salt Creek Beach and Dana Strands Beach are the two most important beaches in this amazing city.
There you can enjoy sunbathing, swimming, or doing any other water-related activities. If you're not the beach type of a person you can enjoy Pine park or if you're with kids this place's got a lot of things such as playgrounds and benches; it's also an amazing place for picnics and jogging. But if you really want to get in shape you can visit the Dana Point Bluff Top Trail.
Let's take a look at Garden Grove
If you wish to relocate to Garden Grove, you need to get all the information, especially on the cost of living and the lifestyle. As one of the finest movers in Garden Grove, we'll tell you that cost of living is either very similar or even cheaper in Garden Grove.  The average rent is $2,326 and the same as in Dana Point.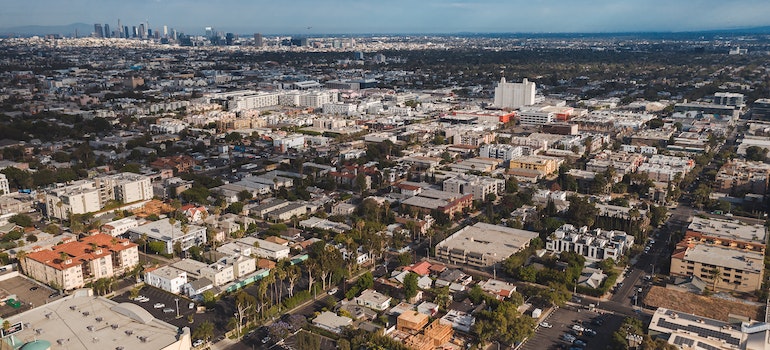 The median home price is 750k while the median Price/Sq is $458. When it comes to other expenses they're more or less the same as in Dana Point. So on average people spend around $120,610 per year. The majority of the money will go to mortgage and rent (aka housing costs) $33,177 after that comes transportation $21,899, food $14,301, additional housing $10,010, and healthcare $6,636.
Relocating to Garden Grove with family
If you decided to relocate with your family, that could be the best decision you ever made. Residential movers from Orange County already relocated plenty of people who chose Graden Grove for its location. This is the perfect place if you've got kids since it's near Disneyland Park, Disney California Adventure Park, and Disneyland Resort. If you want to enjoy yourself while the kids splash around you can visit the Atlantis Play Center.
If you're looking for the best place for a picnic, with a lake and nice soccer fields be sure to visit the Haster Basin, Recreational Park. Another thing worth mentioning is the safety in Garden Grove. The crime rate is very low, and this is why we would suggest this place to families with children or even retirees.
Dana Point vs Garden Grove comparison
Dana Point is an almost 4.5 times smaller city than Garden Grove. Garden Grove is thus closer to Los Angeles and it's more urban while Dana Point has a more suburban feel to it. Dana Point is more like a marine heaven so for people who prefer dolphins and whales. The city is full of unique boutiques and small shops. It reminds people of small towns across Italy and the Mediterranean. The expansive ocean vistas and informative center of the Dana Point Headlands Conservation Area are surrounded by hiking trails. The two most popular beaches in Dana Center are Salt Creek Beach and Doheny State Beach; with plenty of parks around.
Prior to moving, you should definitely visit Garden Grove. The city is known as "The city of Youth and Ambition" and a place of diversity. Some of the biggest populations are Vietnamese and Korean people and there is even a place in the north called Little Saigon. If Los Angles is famous for Hollywood and movies Garden Grove is for theaters and plays.  Some people call it the mini Brooklyn of the West Coast.  The three most famous theaters are Festival Amphitheater, Garden Grove Playhouse, and Gem Theater. Since it's a bigger city than Dana Point it isn't so luxurious but it has all that you need within the reach. Also, it's a 38.0 mi drive from downtown Los Angeles.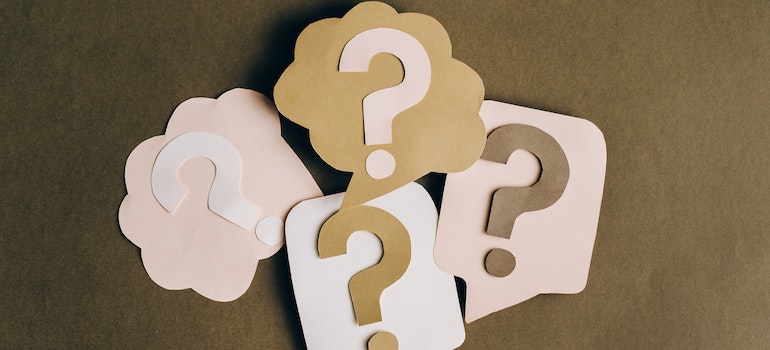 Final thoughts on Dana Point or Garden Grove – decide where to relocate to
In the end, it's up to you and it's your personal preference.  Dana Point is a smaller place but more luxurious and more expensive. But it provides a stunning view of the ocean and a lot of water sports. On the other hand, Garden Grove is more continental but it's less expensive overall.  As you could see prices of food, transportation, healthcare, etc. are the same. But the prices of houses and rent are lower in Garden Grove when compared to Dana Point. Dana Point or Garden Grove- whichever you chose, we are sure you will have a pleasant stay. The decision is up to you.
"*" indicates required fields
What Our Clients Say
" I was in a bind with having to move during the Coronavirus problems. You were very accommodating in this tough time. "