Different types of storage options
There are numerous types of storage options available for individuals and businesses to choose from, each with its unique features and benefits. Some use it while they relocate, others as a long-time option for their seasonal items. Either way, vaulted storage in Orange County is one of the best things to rent when in California. Here, we will explore the different types of storage units available and the advantages and disadvantages of each.
Storage options available for renting
When it comes to moving, storage options can be a crucial part of the process. Whether you need a place to keep your belongings while you're in the process of moving, or you need a long-term storage solution for items that you don't have room for in your new home, check for an Affordable Reliable Moving Company Orange County. Here are a variety of storage options to choose from:
Self-storage units
Off-site storage
Mobile storage units
Vaulted storage
Home storage
Outdoor storage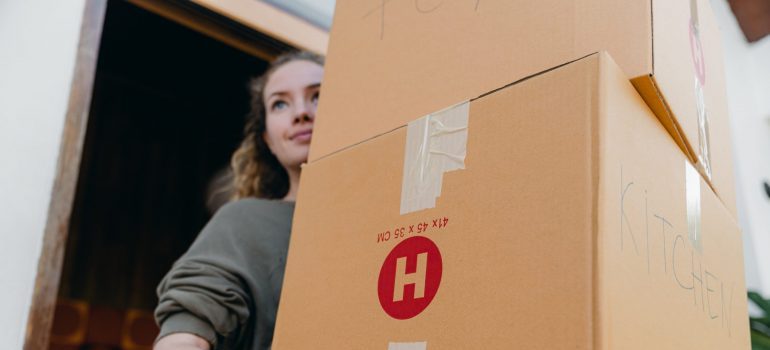 Self-storage units
Self-storage units are a type of rental storage space that allows individuals and businesses to store their belongings in a secure location. These units are typically located in a large warehouse or storage facility and can be accessed by the renter using their lock and key. Self-storage units come in a range of sizes to accommodate different storage needs. From small units that are suitable for a few boxes of personal items to large units that can hold the contents of a whole house.
Some self-storage facilities also offer climate-controlled units for storing temperature-sensitive items and units with drive-up access for easy loading and unloading. If you need help with transporting your belongings, such as office equipment and furniture do not hesitate to hire office movers in Orange County, as they proved to do a very professional and efficient service. 
Off-site storage
Off-site storage refers to the practice of storing items in a location that is not the same as the place where they are used or needed. This can include storing items in a storage unit, warehouse, or another type of facility that is separate from the main building or residence. Off-site storage is often used when there is not enough space on-site to store items, or when items are only needed on a seasonal or infrequent basis. It can be a cost-effective solution for businesses or individuals looking to free up space and declutter their homes or offices. However, it is important to carefully consider the security and accessibility of the off-site storage location before making a decision to use it.
Mobile storage units
Mobile storage units are a convenient and flexible option for those in need of extra storage space. These units can be delivered to your location, allowing you to easily store and access your items. They are also ideal for those who are moving. As they can be loaded onto a truck and transported to your new location. Mobile storage units are typically made of durable materials, ensuring the safety and protection of your belongings.
They come in various sizes, making it easy to find one that fits your needs. Additionally, many mobile storage companies offer additional services. Such as packing and loading assistance, making the process of storing your items even more hassle-free. Overall, mobile storage units are a convenient and practical solution for those in need of extra storage space.
Vaulted storage
Vaulted storage is a type of storage unit that is designed specifically for the storage of valuable items. Such as jewelry, collectibles, and other precious items. If you are looking for one, check vaulted storage in Orange County  These units are typically constructed with high-grade materials and feature reinforced walls, sturdy locks, and advanced security systems to protect the items stored within. Many vaulted storage units also have temperature and humidity control systems. Which ensures that the items being stored are protected from the elements and are not damaged by extreme temperatures or moisture. Vaulted storage is an ideal solution for individuals who have high-value items that need to be stored in a secure location. Also, for businesses that need to store valuable inventory or documents.
Home storage
Home storage units are a convenient and practical way to store household items that are not being used regularly. These units come in various sizes and can be rented for short or long periods of time. They are typically located in self-storage facilities that offer secure access, climate control, and surveillance. Home storage units are a great option for decluttering your home, storing seasonal items, or simply creating extra space. They can also be useful for storing items during a move or renovation. With a home storage unit, you can easily access your belongings and keep them organized and protected.
Outdoor storage
Outdoor storage units are a convenient and secure option for storing items that are not used on a regular basis or do not fit in your home. These units are typically located in a fenced-in area. It can be accessed by the owner with a personal key or code. They come in a variety of sizes, from small units that can hold a few boxes to large units that can accommodate the contents of a house. They can be used to store seasonal items, such as holiday decorations and winter clothing. As well as recreational equipment, such as bikes and camping gear. Outdoor storage units are weather-resistant and often have additional features. Such as security cameras and lighting, to protect your belongings. Overall, they provide a safe and practical solution for extra storage needs.
Move carefree and chose one of the types of storage options
Residential movers in Orange County are trained to handle fragile and valuable items with care. They often offer insurance to protect against any damage or loss during the move. However, before you book them, consider renting a storage unit. You won't regret it. Hopefully, this article helped you with discovering different types of storage options and finding one that fits your needs.
"*" indicates required fields
What Our Clients Say
" I was in a bind with having to move during the Coronavirus problems. You were very accommodating in this tough time. "