Discover the Ultimate Guide to Having Fun After Moving to Dana Point
A fresh sea breeze ruffles your hair, the faint hum of surf harmonizes with seagull calls, and the glint of the Pacific greets your gaze – it's official: you've moved to Dana Point. Moving isn't always the most joyous event. But thanks to the reliable service from affordable movers Orange County offers, this significant life milestone felt more like a breeze than a storm. Now, the boxes are unpacked, your new home is set up, and it's time to get a taste of what this charming, nautical town has to offer. And no, we're not just talking about the unspoiled beaches and picturesque marina. We're here to explore the less-beaten paths and hidden treasures of this Southern Californian gem. So get ready to embark on this journey of discovery and joy, where we explore the ultimate guide to having fun after moving to Dana Point.
The Spectrum of Sunshine – Your Guide to Having Fun After Moving to Dana Point
From sandy toes to unforgettable dining experiences, Dana Point shines with a myriad of treasures just waiting to be discovered. You've landed at a spot where the skies always seem to blush with the hues of a never-ending summer, and each day carries the promise of a new adventure.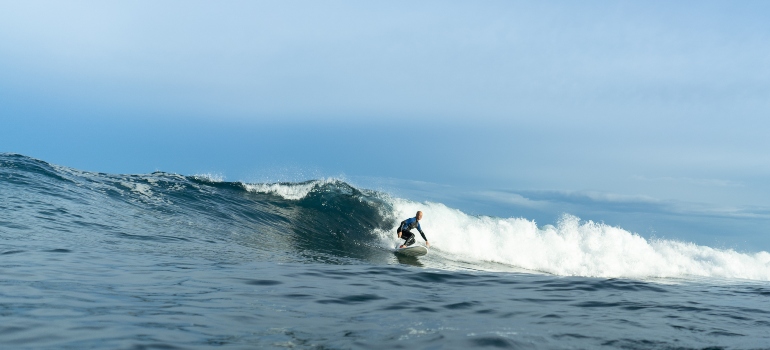 Here's a snapshot of the wonderful locales that add the 'extra' to the 'ordinary' and make life in Dana Point more than just living:
Dana Point Harbor: This picturesque haven for boaters also offers shopping, dining, and water activities.
The Ocean Institute: A magical place of learning, filled with marine life exhibits and maritime history.
Lantern District: The city's vibrant downtown area, where you'll find a delightful assortment of restaurants, boutiques, and art galleries.
Doheny State Beach: A favored spot for surfers, picnickers, and campers alike.
Sea Terrace Park: Here, outdoor concerts in the park, under a setting sun, are a regular event.
Raya at The Ritz-Carlton: Dine in style with panoramic Pacific Ocean vistas.
These are just the start. Let's get set, fellow explorer, as we dive deeper into the sea of opportunities that is Dana Point. After all, who said having fun after moving to Dana Point would be a challenge? Not us!
Explore the Great Outdoors and Dana Point's Stunning Nature
Nestled between the sparkling ocean and sun-kissed cliffs, Dana Point welcomes nature lovers with open arms. In this southern slice of Orange County, a day can start with spotting dolphins from the harbor. By afternoon, your feet are crunching the trails of the Dana Point Headlands Conservation Area. As you follow these paths, you'll find your breath stolen by panoramic ocean views. Trust all, all movers Dana Point offers can attest to the thrill of catching the golden sunset from these cliffs. Ask the team that helps you with your relocation, and you'll see what we mean!
A quick change of pace takes you to the tranquil Monarch Butterfly Sanctuary, another treasure trove of natural beauty. Don't forget to explore the tide pools at Doheny State Beach, where life's simplicity unfolds in the smallest creatures. Also, nightfall often means cozying up near a beach bonfire, roasting marshmallows, and counting stars. Indeed, outdoor delights are never far when you call Dana Point home. After all, where else can you transition from land to sea within minutes and find equal joy in both?
Having Fun After Moving to Dana Point by Diving into Local Culture
Local festivals, art walks, farmers' markets, and community events highlight the vibrant culture of Dana Point. People can enjoy the lively atmosphere, making new connections within the local community. These events offer a glimpse into the city's rich heritage and artistic expression.
By attending these events, you can experience the joy of live music performances, indulge in delectable cuisine, and browse unique artwork created by talented local artisans. You'll also get a perfect opportunity to forge meaningful connections, make friends, and become an integral part of the Dana Point community.
Engage in Outdoor Recreational Activities
Dana Point is a haven for outdoor enthusiasts, offering an array of parks, golf courses, and sports facilities. One of the most popular parks is Lantern Bay Park. That's a place where you can enjoy stunning coastal views and relax in its tranquil atmosphere.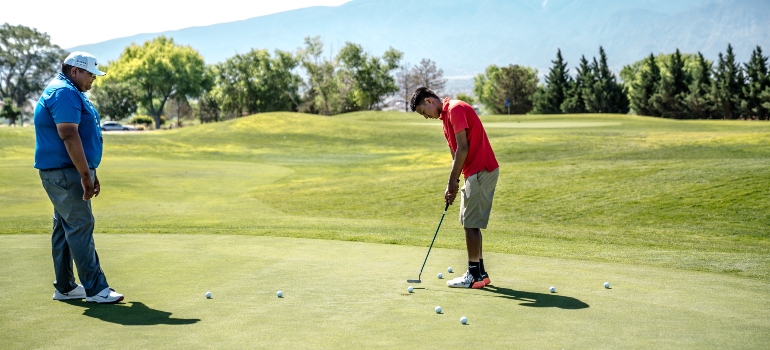 Golf enthusiasts can tee off at the renowned Monarch Beach Golf Links, known for its challenging courses and ocean views. You can also engage in more peaceful activities like hiking along scenic trails, biking through picturesque landscapes, or perfecting your swing on the tennis courts.
Discover Local Attractions
Dana Point's charms extend far beyond its natural wonders. It brims with local attractions that warrant a visit. Start your adventure at the Ocean Institute, a beacon of marine science and maritime history. If you've wondered about the tall ships in the harbor, this is your chance to explore them up close. Local movers Orange County often suggest visiting the Pilgrim, an iconic brig preserved for visitors but you can also consult with your relocation team and get some useful recommendations.
Next, immerse yourself in the local art scene at the rotating exhibits in Lantern Bay Park. From here, it's a short walk to the Lantern District, Dana Point's buzzing heart. Here, unique boutiques, local eateries, and lively music venues create a vibrant tapestry of experiences. Extend your day into the evening at a local winery or the town's regular farmer's market. The local attractions in Dana Point offer an inviting mix of culture, history, and charm. These experiences make the town a joy to explore and a wonderful place to call home.
Find Your Place in The Community
For newcomers looking to have fun after moving to Dana Point, joining local clubs, organizations, or meetup groups is a fantastic way to meet like-minded individuals and make new friends. Building connections and creating a sense of belonging in the community is crucial.
These groups offer opportunities to engage in shared interests, whether it's outdoor adventures, book clubs, or volunteer work. By actively participating, newcomers can forge meaningful relationships, discover hidden gems, and unlock a vibrant social life. Embrace the welcoming spirit of Dana Point by connecting with others who share your passions and interests!
The Moving Process is Crucial for Having Fun After Moving to Dana Point!
If you are yet to start your relocation adventure to Dana Point, make sure to start preparing on time. After all, you want to be able to start having fun by exploring everything this charming place has to offer. So thoroughly research professional moving and packing services Orange County offers and pick ones that will make your transition to Dana Point as smooth as possible.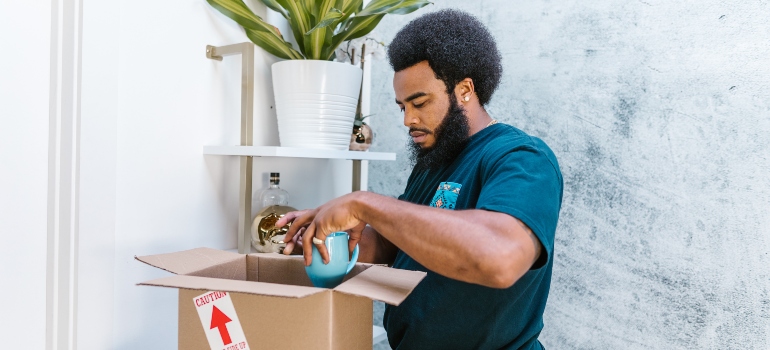 Embrace the Joy of Living in Dana Point!
Dana Point's allure goes beyond picturesque views and sandy beaches. This vibrant city invites you to embrace a lifestyle where adventure, leisure, and discovery intertwine. As you settle into your new home, each day will unravel a new layer of this Southern Californian paradise. With a world-class harbor, buzzing downtown, and an array of outdoor spaces, having fun after moving to Dana Point becomes not an exception but a rule. Whether you're a food lover, an outdoor enthusiast, or a culture vulture, you'll find your rhythm here. Dana Point is ready for you. The question is, are you ready for Dana Point? So step outside, soak up the sun, and let the journey begin. Because, in Dana Point, fun is always just around the corner.
"*" indicates required fields
What Our Clients Say
" I was in a bind with having to move during the Coronavirus problems. You were very accommodating in this tough time. "