Dos and Don'ts When packing furniture for moving in OC
When moving home packing is one of the biggest parts of the move and the most important one. Because you need to pack your belongings properly to protect them during the move so that they don't get damaged, or even destroyed. And while it can be hard to protect and safely move furniture, there are ways to make it safer and easier. To ensure that your furniture gets moved safely you are going to need to hire experienced movers in Orange County CA. And to protect it during the move, you need to pack it properly. This can be tricky due to the furniture's size and shape, but it's still doable. Here are some tips and advice on packing furniture for moving in OC to ensure it all goes smoothly.
Dos when packing furniture for moving in OC
Our residential movers Orange County have a lot of experience with packing and moving furniture. And here is some advice on what kind of things to do when packing furniture for the move to ensure that it all goes smoothly and that you pack it all properly. So read all the advice and make sure that you apply it when you start packing furniture.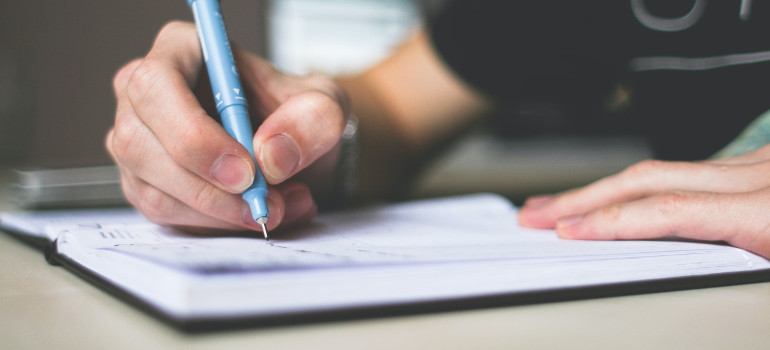 Disassemble the furniture when you can
You should take apart the bigger pieces of furniture. It will make moving furniture much easier and safer too. Because remember that you have to carry all this through all kinds of doorways, hallways, and stairs. Carrying it all in pieces will be much easier. It will also make packing furniture easier whether you decide to do it yourself or hire packing services Orange County to take care of it all for you.
Make an inventory before you start packing furniture for moving in OC
While it might seem tedious and additional work on top of a lot of work that you already have to do. It will streamline the whole packing process and make it much easier. And it is also a good way to keep track of everything. So make an inventory of every piece of furniture, and of all of the pieces if you are taking them apart. And you probably are going to be dismantling bigger pieces of furniture. This way you are not going to misplace any part of the furniture. And it will also make putting it all back together easier. Make sure that you share the inventory with furniture movers Orange County. It will help them transport your furniture more efficiently and safely.
Protect the corners
This is something most people don't think about. But moving furniture means that you might end up hitting walls, stairs, and door frames with your furniture, it is a very common occurrence. That is why you should use styrofoam cubes and packing tape to protect the corners of your furniture before moving it.
Prepare all the packing materials
You should have all the packing materials ready when you start packing. Otherwise, it will make the packing process much longer. And you might end up making compromises and using packing materials you shouldn't for certain situations, which can lead to furniture getting damaged. So get all the materials, things like bubble wrap, shrink wrap, blankets, packing tape, and other things
Take extra care of nuts and bolts when packing furniture for moving in OC
After you disassemble furniture you want to place all the nuts, bolts, screws and similar things in sealable plastic bags. And make sure that you label the bags so that you know what belongs to which piece of furniture. If you lose these it can cause you a lot of trouble. And a big delay when you start assembling the furniture in your new home. So it is important to carefully pack these and don't lose them.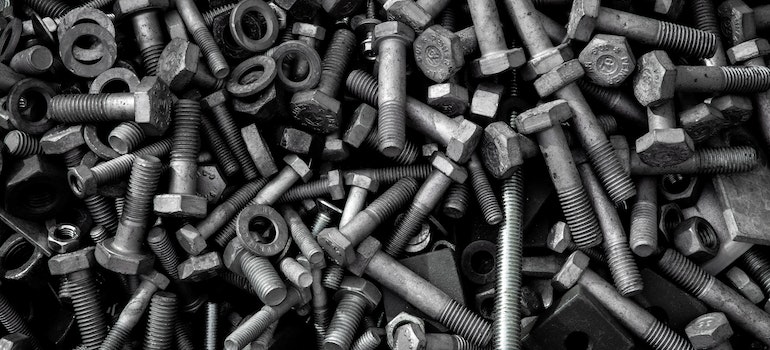 Here are some important don'ts when packing furniture for moving in OC
There are some things you should avoid doing when packing furniture for a move. Some mistakes can lead to a lot of damage to your furniture. And that would make your move even more expensive, so it's best to avoid making those mistakes. Luckily it is all easily avoided as long as you prepare properly and don't make these common mistakes when packing furniture for a move.
Don't pack dirty furniture
This can lead to all kinds of problems. If your furniture is covered in dust and dirt it increases the risk of damage during the move, as those abrasive particles can damage it. And then there is the fact that you could bring termites to your new home with the furniture, and you don't want that. So clean your furniture thoroughly before dismantling and packing it.
Don't pack furniture that is too old
You don't want to move furniture that is too old and won't serve you that well in your new home anyway. It is a waste of money to pay for extra truck space for all that furniture that you are going to throw away soon anyway. And it increases the risk of your furniture getting damaged and falling apart during transport, therefore damaging other furniture in the truck too. So you are best off getting rid of the old furniture. There are many ways to do that, you can:
Sell it
Give to neighbors
Throw it away
Don't rush the packing process
You should give yourself enough time to take care of packing everything properly. But if you are on a tight schedule you should still try to not rush things and pace yourself. Rushing the process is the best way for things to go wrong. From your furniture getting damaged to even you running into injuries. It is more common than people think, and that is why they hire professionals. But if you are going to be packing furniture for moving in OC make sure that you don't rush the process and that you do it all thoroughly. It will be less stressful and you won't have to worry as much whether you have packed your furniture well.
"*" indicates required fields
What Our Clients Say
" I was in a bind with having to move during the Coronavirus problems. You were very accommodating in this tough time. "