Everything you need to know about white glove moving services in Anaheim
White glove moving services in Anaheim offers an elevated and specialized approach to relocation. With their premium service, these movers go the extra mile to ensure a seamless and stress-free moving experience. Delicate and valuable items are handled with utmost care using specialized tools and techniques. Moving helpers Orange County residents trust offer customized solutions to meet your specific needs, providing assistance with packing, unpacking, furniture assembly, and more. Efficiency is a priority for white glove movers, as they strive to complete your move promptly without compromising on quality. Enhanced protection is also a key feature, with additional insurance options to safeguard your belongings. If you're planning a move to Anaheim, understanding the ins and outs of white glove moving services is crucial for a successful and worry-free relocation.
They offer a premium service
White glove movers in Anaheim are renowned for providing a premium level of service that goes beyond traditional moving assistance. Their dedication to delivering exceptional service sets them apart from regular movers. They understand the importance of attention to detail and take pride in their work. They prioritize your satisfaction and peace of mind from the moment they arrive at your doorstep. Another difference is their commitment to carefully handling delicate and valuable items. Equipped with specialized tools and techniques, they ensure the safe transportation of fragile belongings such as antiques, artwork, pianos, and electronics.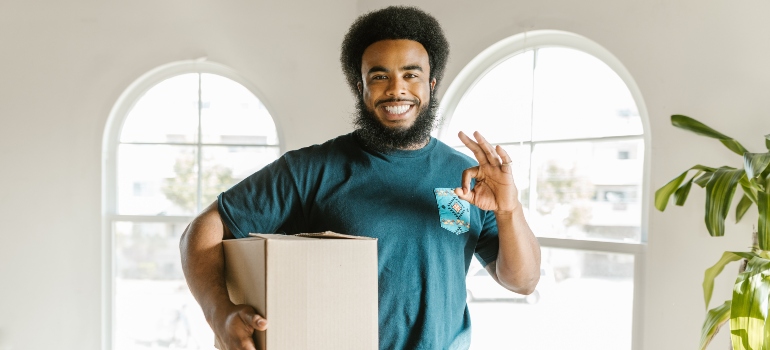 Moreover, these professional movers Anaheim CA offers, provide a range of additional services to make your move seamless. They can assist with packing and unpacking, taking care of all the logistics and organization. Some even provide furniture assembly and disassembly, allowing you to settle into your new home quickly and effortlessly.
They specialize in handling any object
Reliable moving professionals use various methods and approaches to ensure the utmost care for different sensitive items. They will utilize custom crating and padding techniques for delicate and fragile antiques. These methods provide maximum protection by securely enclosing the items to prevent any movement or impact damage.
When it comes to valuable artwork, you need someone that knows art-specific handling procedures. This includes using acid-free materials, temperature-controlled vehicles, and expert art handlers. They carefully wrap each piece, paying close attention to fragile areas, and secure them in specialized art crates for secure transport. Pianos, being heavy and delicate, require a specialized approach. White glove movers have the expertise to disassemble, transport, and reassemble pianos and ensure the protection of all pieces.
White glove movers in Anaheim offer customized solutions
Hiring a moving company that offers customized solutions is very important, as it sets apart a premium moving company from the rest. Every move is unique, and a personalized approach ensures your specific needs and preferences are met. A premium moving company understands this and strives to create a tailored moving plan that aligns with your requirements. They take the time to assess your belongings, your timeline, and any specific requests you may have.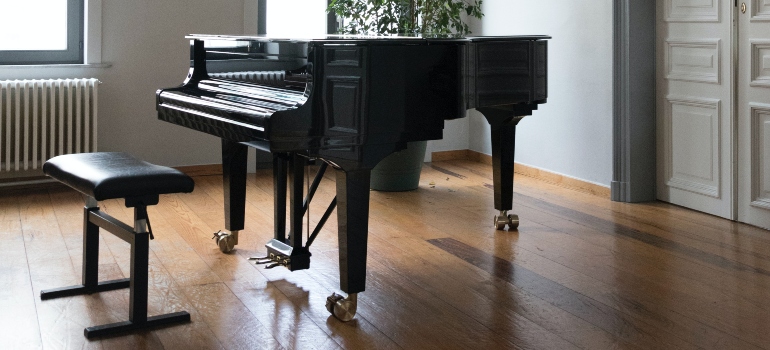 Whether you need assistance with packing, storage, or specialized handling of delicate items, they will accommodate your individual needs. Using customized solutions will get you a level of flexibility and attention to detail that surpasses standard moving services. They can adapt their processes to suit your schedule, coordinate logistics efficiently, and address any concerns you may have.
They are efficient and don't waste any time
Using white glove moving services in Anaheim is an excellent choice when seeking a time-saving and efficient solution for your relocation needs. By entrusting the professionals with your move, you can reclaim significant time to focus on other essential tasks. They offer comprehensive services that are more intricate than basic transportation. They can provide installation services Orange County locals often need, including:
Furniture assembly,
Art and mirror hanging,
Electronics setup,
Appliance installation.
Once you entrust handling time-consuming tasks to professionals, you can free up your schedule, allowing you to concentrate on other important matters related to your move or settling into your new home. Their expertise and experience will enable them to manage the logistics of your move efficiently. You want a smooth and streamlined transition, which can only be done with meticulous planning and organization. They handle each step precisely, from packing to unpacking, saving you valuable time and effort.
Enhanced protection is a great benefit
Premium movers employ specialized techniques and use high-quality packing materials to safeguard your items. They have the expertise to handle and store fragile electronics, antiques, artwork, and other delicate possessions. Using custom crates, protective wrappings, and padding helps them minimize the risk of damage during transportation.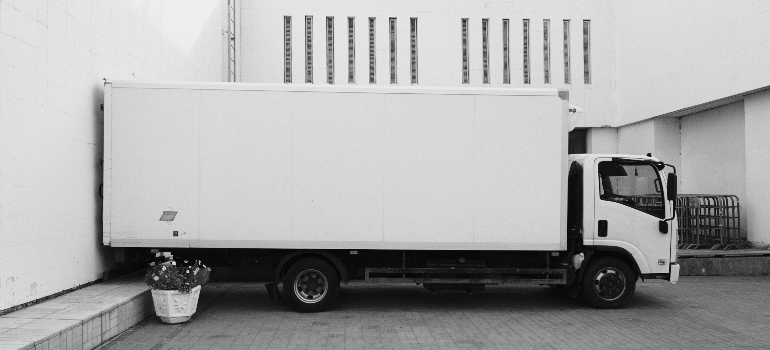 Moreover, premium moving companies often offer additional insurance coverage options. This provides an extra layer of protection in case of unforeseen events or accidents. Knowing that your items are insured against potential loss or damage can significantly alleviate stress and offer peace of mind during the move. Attempting to achieve the same level of protection on your own or with a regular moving company can be challenging. Without the proper knowledge, equipment, and experience, it's difficult to ensure the same meticulous handling and security measures.
Choose white glove moving services in Anaheim for a seamless relocation
Opting for white glove moving services in Anaheim can greatly simplify the otherwise challenging process of moving. The level of care, precision, and professional handling provided by residential or commercial moving Orange County CA professionals guarantee that all your possessions, from the most durable to the most fragile, will reach their new destination in perfect condition. So, if you're planning a move in or around the area, consider availing yourself of these top-notch services. Thanks to them, you can turn what is often a daring event into a smooth, hassle-free experience. And remember, in the world of moving, nothing beats the peace of mind that comes with knowing your belongings are in the best hands possible.
"*" indicates required fields
What Our Clients Say
" I was in a bind with having to move during the Coronavirus problems. You were very accommodating in this tough time. "