Fun Things to Do in Laguna Beach, CA
Looking for a unique getaway people of all ages can enjoy? Look no further than Laguna Beach! Nestled on the sunny coast of California, this vibrant city offers an array of diverse attractions and activities to keep you entertained. From sandy beaches to stunning art galleries, there's something for everyone's taste. Take a leisurely stroll along the coastline or explore the charming streets filled with boutique shops and delicious eateries. Whether you're an outdoor enthusiast or a culture lover, this city is one of those places you can't go wrong with. Join us from Affordable Reliable Moving Company in exploring all the fun things to do in Laguna Beach! 
About Laguna Beach
Laguna Beach, founded in 1887, is a coastal city in California that 23,000 people call home. What sets Laguna Beach apart from other cities in the state is its breathtaking natural beauty and vibrant arts scene. The city is California's prime spot for surfers, sunbathers alike, and outdoor lovers.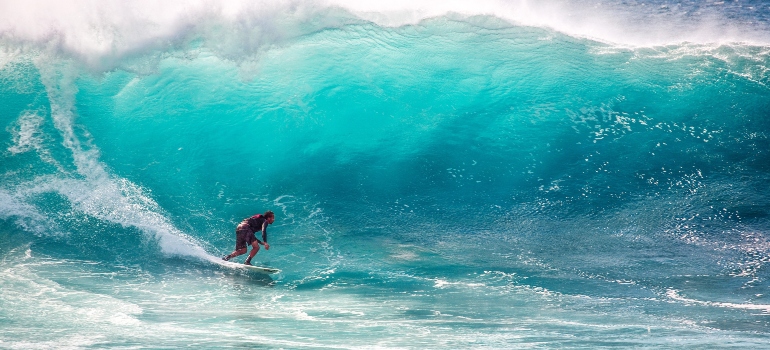 Moreover, Laguna Beach stands out as an artistic hub, with numerous galleries showcasing diverse works of art. You'll soon understand how deeply ingrained the love for the arts is in this charming place, so let's see what it has to offer.
Beaches and surfing spots
One of the top destinations is Main Beach, located in the heart of the city. With its golden sand, volleyball courts, and iconic lifeguard tower, it's perfect for a day of fun in the sun. For those seeking a more secluded experience, Thousand Steps Beach offers a peaceful retreat accessed by a staircase with—you guessed it—over a thousand steps.
Crescent Bay Beach is another gem known for its picturesque setting and incredible views. If you're a surfer, head to Brooks Street Beach, famous for its consistent waves and challenging breaks. For beginners, Divers Cove is an excellent choice, with gentle waves and a welcoming atmosphere. These beaches and surfing spots make life in Laguna Beach a dream for people all around the world.
Laguna Beach's art scene 
Laguna Beach has a vibrant art scene that attracts visitors from far and wide. The famous Pageant of the Masters is a must-see event where live actors recreate famous artworks. It's a unique experience! The Sawdust Art Festival is another highlight, showcasing local artists and their beautiful creations. Walking through the festival is like stepping into a world of creativity.
Moreover, Laguna Art Museum is a hub for contemporary art lovers, displaying impressive exhibits by both local and international artists. The city's stunning coastal landscape inspires many artists, who capture its beauty in their works. Art galleries line the streets, offering a diverse range of styles and mediums. You can find paintings, sculptures, ceramics, and more. The First Thursdays Art Walk is a popular monthly event where galleries open their doors to the public, creating a lively atmosphere.
Best shopping spots
Laguna Beach offers a variety of shopping options to suit different tastes. The biggest mall in the area is the Laguna Hills Mall, where you can find well-known brands and a range of stores. However, if you're looking for a unique shopping experience, downtown boutiques are worth visiting. They offer a charming atmosphere and a curated selection of clothing, accessories, and home decor. Strolling through the streets, you'll find one-of-a-kind items that reflect the artistic spirit of the city. Exploring these local gems is one of the best things to do in Laguna Beach!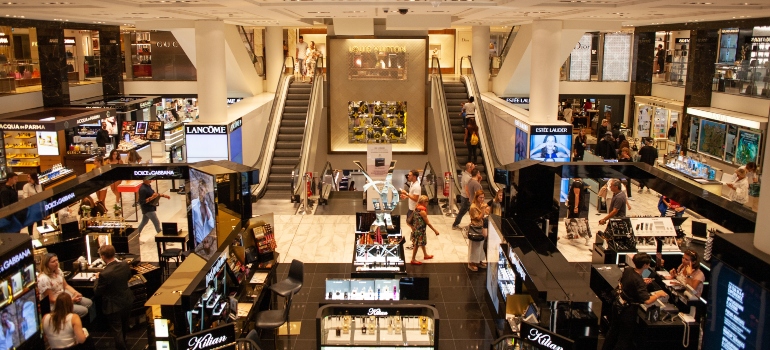 Outdoor activities in Laguna Beach
Hiking in the Laguna Coast Wilderness Park is a popular choice, with miles of trails that wind through picturesque canyons and offer breathtaking views of the ocean. It's a great way to connect with nature and get some exercise. Whale watching is another thrilling experience in Laguna Beach. Hop on a boat tour and witness majestic whales swimming in their natural habitat. The sight of these gentle giants is truly awe-inspiring. Exploring the tide pools is a fascinating adventure, especially for nature lovers. During low tide, you can discover an array of marine life, from colorful sea anemones to tiny crabs. It's like stepping into an underwater world! 
Dining options, cafes, and nightlife are endless!
Laguna Beach offers a diverse food and drink scene. From laid-back beachfront cafes to fancy restaurants, there's something for everyone. You can enjoy delicious dishes from all over the world, like:
Seafood
Tacos
Burgers
Asian food
Italian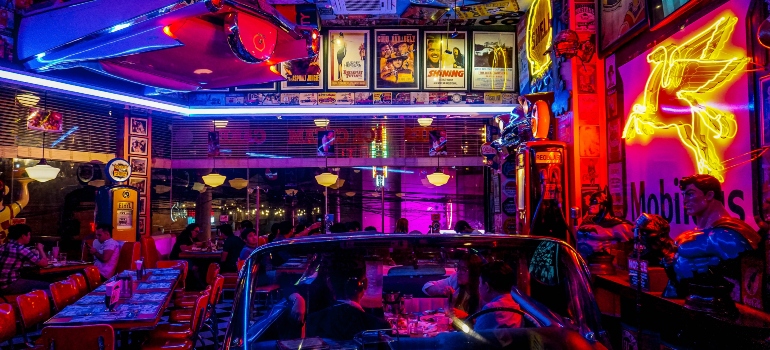 For a casual vibe, head to Sandy's Cafe for tasty sandwiches and stunning ocean views. When it comes to nightlife, The Sandbar is a must-visit bar with its lively atmosphere and refreshing cocktails. If you're up for dancing, make your way to The White Rabbit, a popular club with great music and a vibrant crowd. Looking for a pet-friendly option? Check out Sapphire Laguna, a restaurant known for its pet-friendly patio and delectable farm-to-table cuisine. It's worth mentioning that Laguna Beach is one of the best OC cities for dog owners, with its abundance of pet-friendly places of all types!
The list of fun things to do in Laguna Beach doesn't end here! 
As we've seen, Laguna Beach is a unique getaway that appeals to people of all ages. From relaxing on sandy beaches to exploring art galleries and charming boutiques, there's always something new to explore. Outdoor enthusiasts can enjoy hiking, whale watching, and exploring tide pools, while foodies can indulge in a variety of dining options, from casual cafes to upscale restaurants. The Sandbar and The White Rabbit are recommended for nightlife, while Sapphire Laguna is a pet-friendly restaurant. Come and experience all the fun things to do in Laguna Beach once your movers Laguna Beach provides are done with your relocation!
"*" indicates required fields
What Our Clients Say
" I was in a bind with having to move during the Coronavirus problems. You were very accommodating in this tough time. "