Garden Grove Movers
"*" indicates required fields
A long time ago due to a lack of equipment and the right services, relocations were pretty stressful and time-consuming. Nowadays however the situation is completely different and you can be living in another place in no time. Of course, apart from choosing the place, you will be calling home, you will also have to look for the right moving company. For those that are interested in moving to Orange County, California our movers Garden Grove are probably the best option! Here is why our movers are among the best in the area and what exactly can you expect Affordable Reliable Moving Company is the right fit!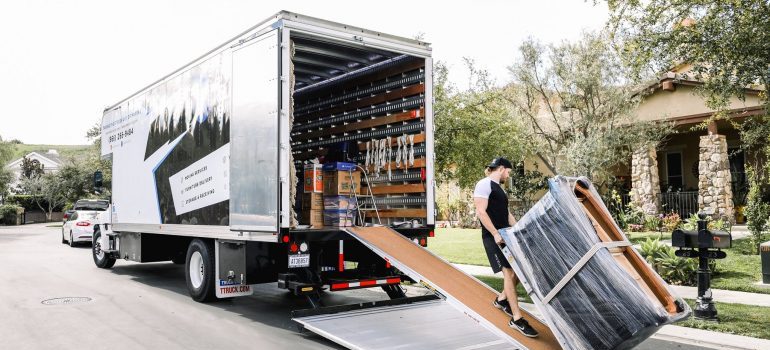 Welcome to Garden Grove, California!
In the northern part of Orange County, among other places, there is also Garden Grove. This beautiful city has a population of 172,800 and is one of the best places to live in. If you come across it during your search for an area to move to, the first thing you will notice is the amazing weather! Garden Grove has a lot of sunny days with 0 inches of snow per year! This will be even better for those who are coming from colder states or cities! With the weather this nice, you can enjoy countless activities outside almost every day. It will be also super easy to choose the best time for your relocation. Our Affordable Reliable Moving Company can help you decide as we operate the area every day! 
Apart from beautiful weather, this city will open countless business doors for you! As it is home to a couple of worldwide headquarters, you will be able to find a job quickly. Depending on what your field is, you can choose between medical, educational, or law fields! It is good to mention that economy is quite stable in Garden Grove, so most things are affordable. As a result, the unemployment rate is low and that makes this city perfect for a living!
Why is hiring our Garden Grove movers the safest option?
As you browse through moving companies Garden Grove, you will come across our services! And while you wonder what makes us the best movers in the area, let us give you more details on our services! Throughout the years, we watched our clients closely and tried to make their relocation easier and faster. During that process, we formed a huge variety of moving services Orange County that will surely make this an experience to remember! Some of the most notable ones include: 
Local moving services
Office moving services
Residential moving services
Packing services
Storage services 
Garden Grove movers will move you locally for an affordable price!
With our local movers in Orange County you can be anywhere in the area for a very short period of time! All you have to do is to pick a place and provide more details to our employees. Once the relocation process begins, you can relax and prepare your new home for inventory arrival!
Move your business with us!
Even your company can be safely transported to another place. Office movers in Orange County will take care of your equipment including the I.T. sector and you will not have to stop working during the process! Your clients will not feel the consequences and we will prove once again why are we among the best moving companies Garden Grove has!
Your household is in safe hands with our residential movers!
We understand how important the safety of your household and the items you possess are! That is why our residential movers in Orange County will have a very special approach! Even if some of your items are large and heavy, we got you! After so many years in the business, our Garden Grove movers learned to go over every obstacle!
Packing services will free you from hours and hours of wrapping!
Even though you may like packing, it can become pretty exhausting really fast! Ask our Garden Grove movers about packing services in Orange County to give you more details and help you prepare your items for their arrival! You will not have to spend a fortune on packing materials and you will be left with a lot of free time to focus on other tasks!
And if you are not sure will everything fit in your new home Affordable Reliable Moving Company offers storage!
Our vaulted storage is proven to be the best option if you run out of space while moving! Storage services in Orange County include a safe place for your inventory for as long as you want! Just make a list of your items and choose the time and date!
We are affordable and will arrive on time!
We all know how some areas of Orange County can be busy and crowded! By trusting us with the transportation of your items you will avoid being late! Garden Grove movers will arrive on time so make sure everything is ready on the moving-out day. Prepare the inventory list and stick around in case they have some important questions for you.
To make your finances more organized, you can also ask for a free moving quote. This will give you a better insight into the final price which is really important at the beginning of this process. If you are still having second thoughts about hiring professional movers, just compare the prices! Moving on your own will set you back more, as you will have to pay for gas, transportation vehicle, and packing materials. Be smart when making a final decision and always choose what's best for you and your household!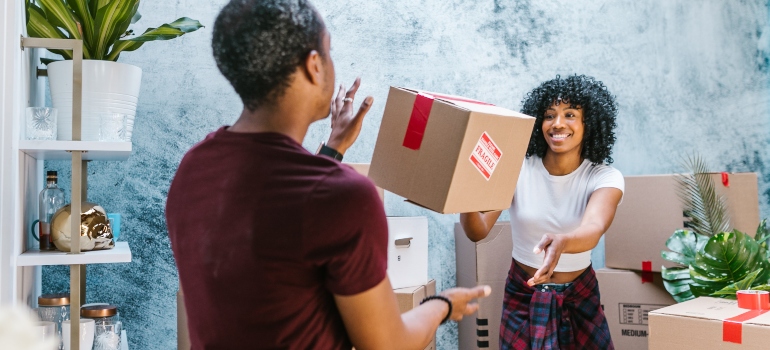 Give us a call now and enjoy moving like never before!
Now that you are one phone call away from having the best moving experience, don't waste more time! Contact us today and our operators will guide you through all the details. Before you know it, movers Garden Grove loves will be at your door ready to set things into motion!
How it Works
Contact Us
Give us the details of your upcoming move and receive a free moving quote
from a team of trusted movers Orange County relies on.
Let Us Plan Your OC Move
Our movers in Orange County CA are here to help you achieve both
a successful and seamless relocation, with care and dedication.
Relax & Enjoy Your Day
Let Affordable Reliable Moving Company take the stress out of moving and
carefully handle your home or office relocation.
What Our Clients Say
" I was in a bind with having to move during the Coronavirus problems. You were very accommodating in this tough time. "