Guide to moving from Dana Point to Fullerton
Everyone knows California is the place to be! Orange County is an especially popular choice for many people to grow their roots. A lot of times people decide to switch it up and relocate to a different city within the county, at the very least to live their lives to the fullest. Of course, the most important reasons are new job opportunities and such, but if you feel like you should change places for whatever reason, most definitely go for it! In this article, we'll focus on moving from Dana Point to Fullerton. Both cities are great and have plenty to offer to individuals and as well as families. Before you actually move, you should find reliable and affordable movers Orange County has to offer, and we definitely are both! Follow this guide to make your move a pleasant and enjoyable experience. 
About Dana Point and Fullerton
Even though in this article we'll go through moving from Dana Point to Fullerton, many people go in the other direction. That's no surprise as Dana Point is also a beautiful place to live! It's a city with 33,107 inhabitants, located in the southern part of Orange County. It's a coastal city and a popular surfing destination! The average home value in Dana Point is $937,517, but of course, the price can vary between seasons, square footage, and the number of rooms. The median gross rent is $2,114, in case you wish to rent a place instead of buying one. The cost of living index is 89.3, which is below the national average! Definitely sounds like a great place to live.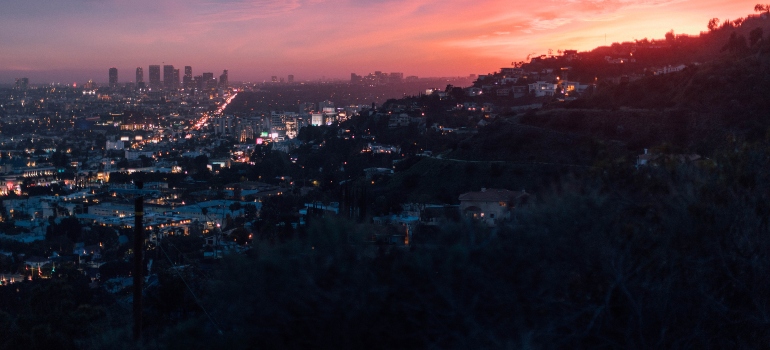 When it comes to Fullerton, it's a larger city than Dana Point with 132.114 people living there. Unlike Dana Point, it's not located near the shore, you would have to drive a bit to experience the ocean. The city itself is a lot cheaper too. The median house value is $684,204. Rent is lower too, with the average rent being $1,789. Finally, the cost of living index is 87, so that's another thing that excites and attracts people to move there. If you are one of those people, get in touch with the best local movers Orange County has to offer and start planning your move from Dana Point to Fullerton right away! 
Go house-hunting in person 
One of the most important tips in this list is to go house-hunting in person. Scrolling through ads online is great, but it's not the best option. A home may look awesome in pictures, but you can really see if it's right for you and if it has some hidden things to fix by visiting it in person. You don't want to find yourself in a situation where you buy a house and suddenly realize there are a lot of things to fix and repair that you weren't aware of! A good way to start is by hiring a good real estate agency. Provide them the list of things you are looking for in a home, like:
Number of rooms
Garden
With or without a pool
House or apartment, etc.
Once that is done, they will send you a list of potential homes and you can start planning on visiting them right away.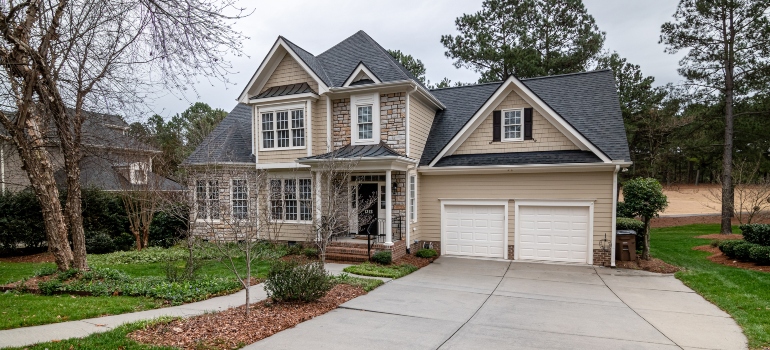 Get to know your new neighborhood prior to the move 
If you've narrowed down the list of potential homes, or if you've already chosen one, go and get to know your new neighborhood. It will make your relocation much easier from day one. Find out where are the most important places for your day-to-day located. We mean things like the DMV, police station, grocery store, shopping malls, etc. If you have kids, make sure to find the best school possible for them. You should also take them with you when you go exploring your new area. It will make their lives easier too as they would need less time to get used to their new lives. Get in touch with the best moving companies Fullerton has to offer to make this transition even smoother. 
Plan on moving from Dana Point to Fullerton enough time in advance
Give yourself enough time to get ready and pack for your upcoming move from Dana Point to Fullerton. Don't start with your moving obligations only a few days away from your moving date. It will for sure make your life full of stress and anxiety. To prevent that, start planning early. Make a list of things you have to pack, sort and label them, get rid of unnecessary things and take it from there. Start your packing with the things you won't need while you wait for your moving date to arrive. To get rid of things you don't need, we recommend that you sell them to make extra funds available for your relocation, or donate! 
Get enough packing supplies
It's better to have more packing supplies that you won't use than fewer. That means you would have to completely fill them up without enough space between those items inside. If they are easily breakable or prone to damage, be sure to get to know how to properly pack sensitive items like glassware or art pieces. Knowing how to properly pack them definitely requires having enough packing supplies! Get them by asking your friends and family if they have them, browse ads on websites like Craigslist, or simply ask your moving company to provide them to you!
Hire a reliable moving company
You don't want an inexperienced moving company to handle your moving from Dana Point to Fullerton! Instead, make sure to hire only the best one you can find. There are many movers Dana Point has to offer, but not all of them are equipped with the right knowledge and manpower to make your relocation a smooth and enjoyable experience. Avoid that unnecessary stress by giving us a call! We'll gladly help you in any way we can, as we have plenty of hands-on experience with these relocations. 
"*" indicates required fields
What Our Clients Say
" I was in a bind with having to move during the Coronavirus problems. You were very accommodating in this tough time. "