Hiring movers vs moving by yourself
Relocation is an extremely important event in your life. It usually represents a huge change and you should definitely be ready for it. Although it may last longer than you expected, you can easily make it smooth and easy. And while finding a perfect place to move can be pretty challenging, there is another thing about relocations that often confuses a lot of people! What is the best option for you, hiring movers vs moving by yourself? Luckily, the answer is often pretty obvious! Let's take a look at some of the characteristics of each type and how to do it right!
Hiring movers vs moving by yourself – how to decide?
Before you ask yourself this question, you should take a look around your household. Most of the time answers are there and the sooner you get to them the faster you may start the moving process. Choosing between affordable movers Orange County or doing it on your own, won't be so difficult as long as you have it all in front of you. Keep in mind that your main goal is to spend as less money as possible but to have fast, successful and safe relocation.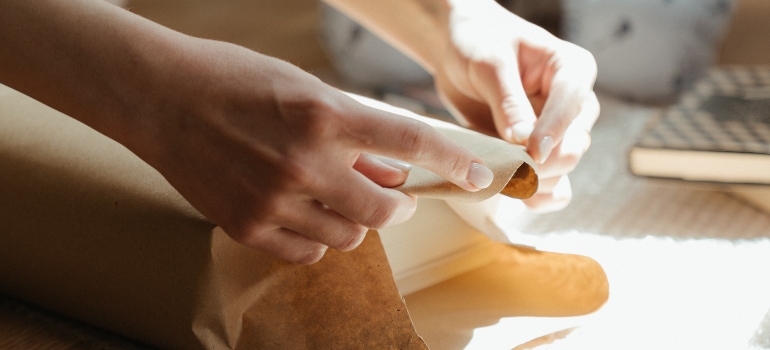 If you are to ask people who recently moved about their experience, most of them will tell you that a good plan is worth a lot while moving. Hiring movers or moving by yourself is a different experience for everyone and at the end of the day, you are the one to make the final decision. Before you hire local movers Orange County or start preparing everything yourself, here is what you should know!
Hiring movers – all the benefits
Moving companies have been great partners for relocations around the world for a long time. Not only you won't have to do all the hard work, but they will also offer countless services that can make this entire process easier. While some think that hiring a moving company can be too expensive, that is far from the truth. If you just take some time to compare the final prices of your relocation with movers and the one you will carry out, you will see that things are actually much different. Here is what to expect if you go with the moving company:
Movers are trained to deal with all sorts of unexpected situations: And this can be a real lifesaver! If you are in the middle of the road, your vehicle is causing a lot of trouble, or you are being late expect your relocation to be a stressful one. Movers will find a way to arrive on time!
Your inventory will be safe and the chances of losing or forgetting something are minimal: It is understandable that you are under a lot of pressure during moving. It is easy to lose or forget something. Luckily, movers won't do it, and everything you want to move will be transported in no time!
You will save huge amounts of time: Time is one of the most precious things when it comes to relocation and the last thing you need is to waste it. Residential movers Orange County are extremely punctual and expect your relocation to be over on time!
Keep in mind that movers will answer all of your questions and provide professional guidance along the way. Choosing between hiring movers or moving by yourself may not be easy, but make sure to think of your priorities all the time!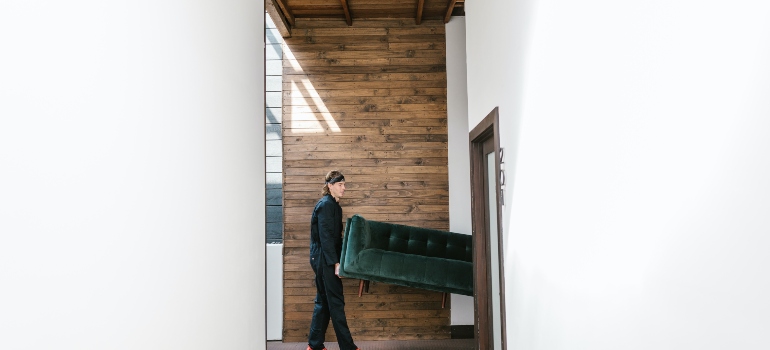 Moving by yourself – what to expect
Another option is to move by yourself and a lot of people prefer this one. Although it is proven to be a little bit more difficult as people usually don't have enough experience and don't move that often. If you decide that this option works better for you, then you should start making plans on time. Your plan must include all the relocation tasks, precise dates, time, and everything that help you do it easier. Here are the most important things you should know if you want to move by yourself: 
Take a short vacation or a couple of days off: You will have to be fully focused on your relocation. Remember that even the smallest mistakes can cause a lot of issues.
Ask your friends or family members to help you out: Moving is much easier if your friends are by your side. You will finish most of the tasks faster so ask them to help you out.
Start packing on time: Packing is one of the most difficult and time-consuming parts of every relocation. Make sure to have a good and strategic plan before you start it. Get yourself a good packing material and pack one room at a time. As a result, you will pack much faster without creating a mess all around your home.
If packing is something you would like to avoid, then movers can help you out with that. Packing services Orange County will successfully pack your entire inventory and transport it safely to your new home.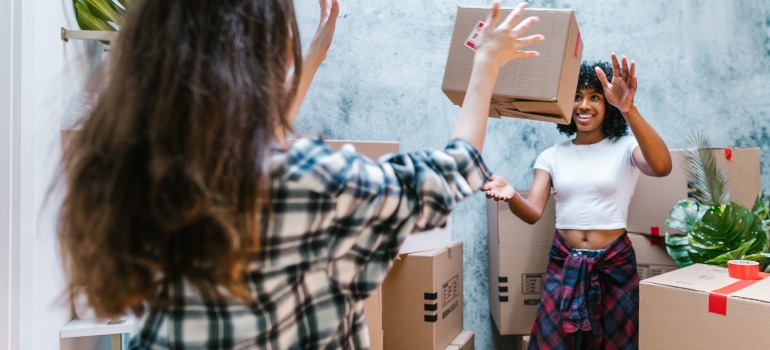 In conclusion
Finally, choosing a winner is completely up to you. After all, no one knows your household better than you. Whatever your final decision is, make sure you stay calm and positive. Depending on are you coming to or leaving Orange County, California always keep in mind that distance plays a huge role in this as well. Don't wait too long to set things in motion as every second here is worth of gold.
If this is your first relocation, hiring movers vs moving by yourself dilemma will go much better if you browse some useful moving blogs. There you can find a lot of advice about relocation and how to do it like a real professional! Don't stress too much and look forward to this new chapter in your life!
"*" indicates required fields
What Our Clients Say
" I was in a bind with having to move during the Coronavirus problems. You were very accommodating in this tough time. "