How to dispose of or recycle appliances in Orange County
Disposing of appliances can be a challenge as they often contain hazardous materials and can be difficult to handle. However, recycling appliances is important as it helps to reduce waste and conserves resources. Before you schedule moving and storage companies Orange County make sure that you dispose of unwanted items and avoid relocation of unnecessary belongings.  Here are some tips on how to dispose of or recycle appliances in Orange County.
Check local regulations before you dispose of or recycle appliances in Orange County
The first step is to check with your local municipality or waste management authority to see if there are specific guidelines for disposing of appliances. They may have specific rules or programs in place for handling appliances. However, if you don't want to get rid of them completely, you can always store the in vaulted storage Orange County. But check with your movers about what types of items you can store in such storage.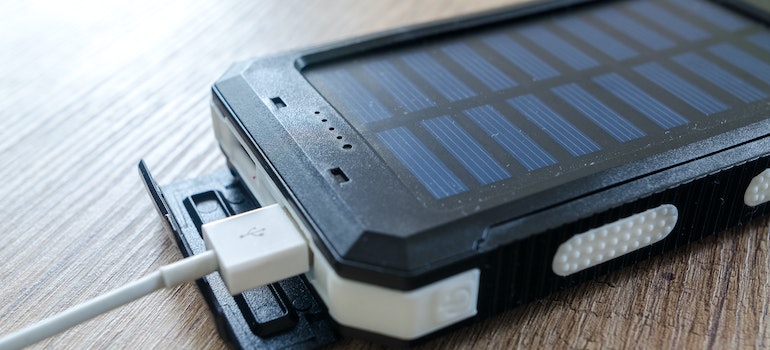 Donate or sell working appliances
If the appliance is still in good working condition, consider donating it to a local charity or selling it to someone who can use it. This helps to reduce waste and gives the appliance a second life. Also, many appliance manufacturers and retailers have programs in place to help consumers dispose of their old appliances. These programs often involve taking the appliance back for recycling or providing incentives for purchasing a new, energy-efficient appliance. So, you can organize this at the same time as your relocation. Just check with your residential movers Orange County before final arrangements.
Find an e-waste recycling facility to dispose of or recycle appliances in Orange County
E-waste recycling facilities specialize in the recycling of electronic appliances and can safely dispose of the hazardous materials contained within them. Look for a facility that is certified by a reputable organization, such as the Responsible Recycling (R2) or e-Stewards standards.
Check with scrap metal recyclers
Some scrap metal recyclers accept appliances and will pay for them based on the weight and type of metal. This can be a good option for appliances that are no longer in working condition. It's very important to be responsible when disposing of appliances. If you are disposing of the appliance, make sure to follow safety guidelines and properly prepare the appliance for disposal. This may involve removing hazardous materials, such as refrigerant or batteries, and ensuring that the appliance is properly secured for transport. Also, check whether delivery service Orange County includes help with disposing or delivering the items that contain hazardous materials.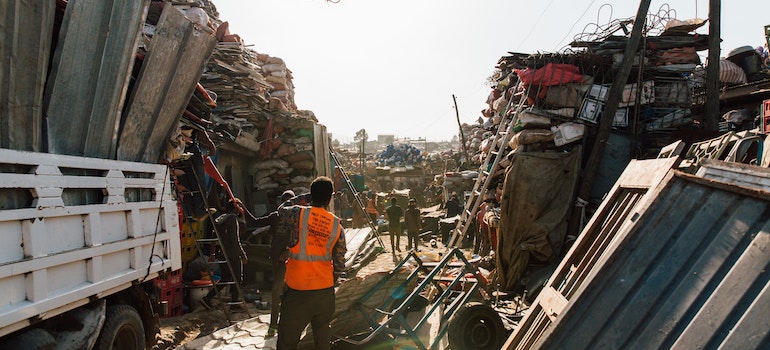 Orange County
Orange County, California has several recycling centers that provide services for residents. They offer a way to recycle a variety of materials, including appliances, electronics, and other household items. Some of the primary recycling centers in Orange County include:
OC Recycling – It is a full-service recycling center located in Santa Ana that accepts a wide variety of materials, including scrap metal, appliances, electronics, and more. OC Recycling offers free drop-off services and may even pay for some types of scrap metal.
Green Cleaners Recycling – Green Cleaners Recycling is a specialized recycling center that accepts a variety of household items, including electronics, batteries, light bulbs, and other hazardous waste materials. They have several drop-off locations throughout Orange County, and their services are free for residents.
Waste Management Orange County – Waste Management is a large waste management company that provides recycling services for residents and businesses throughout Orange County. They offer curbside recycling pickup for household items and also have several recycling facilities throughout the county.
EDCO Recycling and Transfer Center – EDCO operates several recycling centers throughout Orange County that accept a variety of materials, including appliances, electronics, and scrap metal. They offer free drop-off services for most materials and also provide residential and commercial curbside recycling pickup.
Overall, Orange County has a strong commitment to recycling. It offers several resources for residents to properly dispose of their waste and recyclable materials. By utilizing these services, residents can help reduce waste and protect the environment. Use the opportunity of relocation, and check with your furniture movers Orange County if they can help you dispose of or recycle appliances in Orange County.
"*" indicates required fields
What Our Clients Say
" I was in a bind with having to move during the Coronavirus problems. You were very accommodating in this tough time. "