How to find convenient moving services for seniors in Orange County
Deciding to relocate a senior is rarely easy. This often necessitates an additional layer of consideration and support. Elderly people may struggle to leave familiar surroundings and a home full of memories. Honest conversations about their needs, convenient moving services for seniors, as well as arranging their relocation are important steps in planning a move. Senior relocation can be time-consuming, stressful, and emotional, which is why having the right moving team on your side can make all the difference. Read more to learn about the best moving services in Orange County for seniors Speak with your movers, and you will see that senior moving does not need to be so hard.
Talk with your seniors to learn about their needs
To find the most convenient moving services for your seniors in Orange County, you need to discuss their needs and wishes first. This will help you determine what kind of assistance is needed. You could support them by taking the role of a caregiver or relocating your parents to your home. Alternatively, if they relocate to a new home, you may want to know whether they want a big or a small house, downtown or a suburban area, closer to a park or hospital. Learning about these facts will make it easier to decide which moving and storage companies Orange County recommends are the best to relocate seniors in your area. Moreover, you will determine which moving services will fit their needs, and which are unnecessary. It is very important that you don't make assumptions on your own. Communication is the key to this procedure.
Inquire your company about convenient moving services for seniors
Many companies provide plenty of moving companies, but not all of them have services for seniors. When you are helping your seniors to relocate, you need to communicate with the mover first. For example, most companies don't offer storage solutions, especially vaulted storage Orange County area needs. Keeping extra belongings in a storage unit is important for seniors. Orange County is a vast area, and it is impossible to transport all the items at once. Moreover, if seniors do downsizing and decluttering, they will probably want to put large pieces of furniture in storage. Therefore, you need to inquire your moving company if they provide this service. Furthermore, you may want to ask about special discounts for seniors, free estimates, delivery services, and others.
Hire a reliable and fully-licensed company
If you choose professional and full-service movers, you can rest assured that they will provide your seniors with everything they need. Orange County has plenty of insured and fully-licensed companies to choose from. It would be best if your company can provide all you need in one place. Senior citizens are unable to move and go from one place to another in search of the services they need. Therefore, if you want to find convenient moving services for them, you must pick your company wisely. Some of the most convenient moving services for seniors may include the following:
Delivery services Orange County ( you don't have to think about transporting your items to a new place. Your moving company can deliver them to you in no time)
Storage services in Orange County ( for storing your items safely in a clean and climate-controlled storage unit )
Furniture moving ( seniors will find it hard to move their furniture on their own. Therefore, a moving company should cover this)
Packing services ( packing can be the most tiring part of the procedure. Seniors can benefit from packing services in their moving company )
Don't spend a fortune on unnecessary moving services
Senior moving is unique, and just like any other type of relocation, it can be costly. Therefore, seniors should make use of necessary services only. As mentioned above, apart from delivery and storage, your moving company can provide another convenient service, and it is the installation of your furniture. Installation services Orange County provides are very useful for seniors who don't know how to install their appliances. Inappropriate handling may cause them to hurt themselves, as well as damage their devices. Therefore, leave assembling and disassembling to professionals who can do this quickly and efficiently. On the other hand, spending a fortune on other services is unnecessary and makes the process of relocation stressful. Maybe seniors can't do without delivery services, but they sure do without a road trip in the cab to get to the moving truck.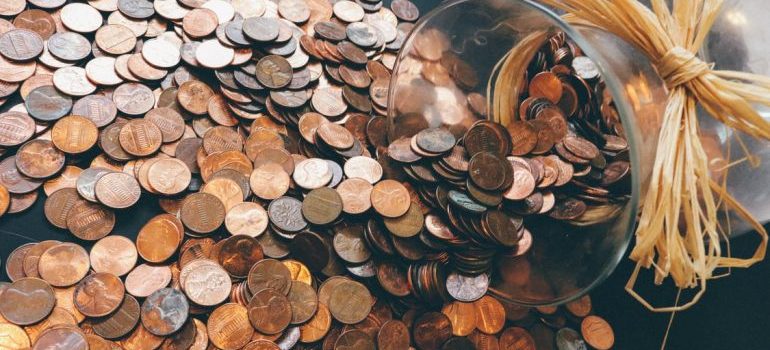 Orange County is a popular destination for seniors
Located in the Los Angeles metropolitan area, Orange County is one of the most popular places in California. Seniors gladly go there to enjoy beautiful views, sandy beaches, and a warm Mediterranean climate. This is obvious if we look at the statistics. Namely, the number of elderly citizens has grown since last year. There are plenty of tourist destinations that attract a lot of visitors each season. Some of the famous tourist spots are Disneyland, Huntington Beach, as well as Richard Nixon Presidential Library and Museum. There are popular food festivals for foodies, as well as many cultural places for those interested in history. Orange County is a place for anyone and it has it all.
Thinking about the future and planning ahead
If you have a senior in your family, you are probably thinking about their future. Relocating seniors is not easy as they may get emotional about the place they live in. However, sometimes we wish to provide only the best for our loved ones, so we try to create the best possible conditions for them. If you are looking for some convenient moving services for seniors, you have come to the right place. You will find useful tips and hopefully relocate your seniors easily. Finding a reliable company, talking with your family, and using special services will greatly alleviate the process of relocation. Therefore, don't just sit and wait. Go through the article to see that searching for the right moving services does not have to be so hard.
"*" indicates required fields
What Our Clients Say
" I was in a bind with having to move during the Coronavirus problems. You were very accommodating in this tough time. "