How to help your senior parents pack and move in Anaheim
Moving can be a daunting task for anyone, but for senior parents, it can be especially challenging. As our loved ones age, they may require extra assistance to pack and move safely and efficiently. But with the right approach and a bit of planning, you can make the experience smoother and less stressful for everyone involved. In this article, we'll share practical tips and strategies to help your senior parents pack and move in Anaheim with ease and confidence. From decluttering and downsizing to finding the perfect OC moving services and the right senior-friendly community, we've got you covered!
What is the best time for seniors to be packing and moving in Anaheim?
The best time to help your senior parents pack and move in Anaheim is during the spring or fall seasons. This is because the weather is typically mild, making it easier for seniors to handle the physical demands of packing and moving. Additionally, the demand for moving services is lower during these seasons. This means you may have an easier time booking a reputable moving company.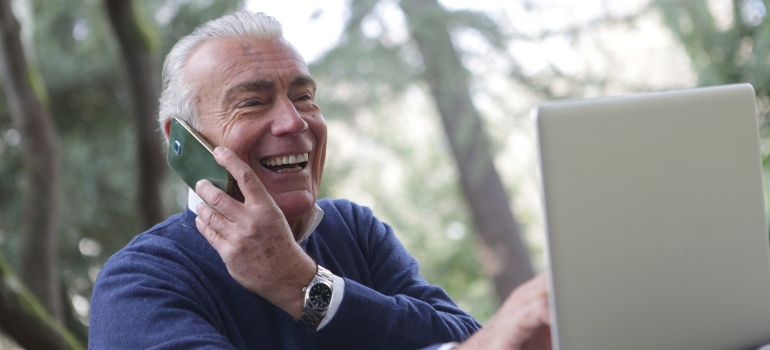 Avoiding peak moving seasons, such as the summer months, can also help you save money on moving costs. It's important to keep in mind that moving can still be physically and emotionally challenging for seniors, so it's best to plan ahead and take breaks as needed.
Start early helping your senior parents pack and move in Anaheim
Starting early is crucial when helping your senior parents pack and move in Anaheim. It's recommended to begin planning and packing at least 8-12 weeks before the move. This will allow you and your parents enough time to sort through belongings, donate or sell items they no longer need, and pack their remaining items safely. By starting early, you can also avoid the stress and rush that comes with last-minute packing.
It's important to keep in mind that seniors may need extra time to make decisions about what to keep or discard. That's why starting early can help reduce the pressure on them. You can also break the packing process into manageable tasks over several weeks to make it less overwhelming. Don't even think about looking for residential movers Orange County has to offer until you've created a solid timeframe!
Create a moving plan and stick to it
The plan should include a list of all the tasks that need to be completed before, during, and after the move. We mean tasks like decluttering, packing, hiring movers, and unpacking. To ensure nothing gets forgotten or missed, each task should have specific timelines and responsibilities assigned. It's important to manage the plan carefully by breaking it down into smaller tasks and prioritizing them based on their urgency. This will help you and your parents stay on track and avoid feeling overwhelmed. You can use a moving checklist or a digital planner to keep track of the plan and make any necessary adjustments along the way.
Decluttering will greatly help your senior parents pack and move in Anaheim
Decluttering can help reduce the number of belongings to be packed, making the process easier and less stressful for seniors. By decluttering, they can also downsize to a more manageable living space. This will enable them to free up their time and energy for activities they enjoy. Additionally, it can help seniors to let go of items that may hold emotional attachments or memories, allowing them to focus on the present and future.
To successfully declutter, help your senior parents focus on items that they no longer use or need. They can donate or sell these items or pass them on to family members. If they decide to sell some of those things, you can even add additional funds to your moving budget. Finally, fewer items mean less time and money spent on packing services Orange County has to offer!
Consider senior-friendly communities
When helping senior parents pack and move in Anaheim, it is important to consider senior-friendly communities. These communities are designed with seniors in mind, offering a range of amenities and services that cater to their unique needs. Senior-friendly communities may offer features such as easy accessibility, safety features, and social activities that promote a sense of community and well-being. They can also provide healthcare services and assistance with daily tasks such as meal preparation and housekeeping.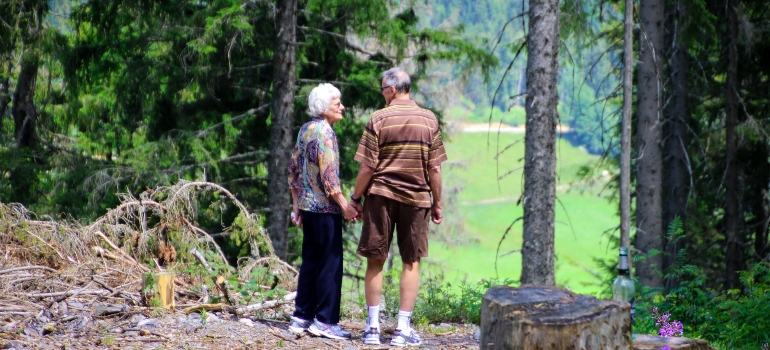 By choosing a senior-friendly community, seniors can enjoy a higher quality of life and greater independence. At the same time, they would also have access to necessary support and care. Therefore, whether they are moving in or out of Anaheim, be sure to help them find the perfect senior-friendly community to settle in!
Hire professional movers
Hiring professional movers is crucial when helping senior parents pack and move in Anaheim. Professional movers Anaheim CA can make the moving process smoother, more efficient, and less stressful for seniors and their families. Professional movers handle items of all sizes, ensuring they pack and transport fragile or valuable items safely. They provide specialized equipment and packing materials to protect items during the move.
Additionally, professional movers provide logistical support and advice, helping seniors plan their move, coordinating timing and logistics, and offering advice on the best routes to take. It also helps prevent injuries and accidents during the move! This is especially important for seniors with limited mobility or other health concerns. Give us a call today, and we'll gladly assist you in any way we can!
Good luck!
Helping your senior parents pack and move in Anaheim is a loving and essential endeavor. By following the practical tips and compassionate guidance provided, you can ensure a seamless transition for your cherished senior parents as they embark on their new chapter in Anaheim. With careful planning, patience, and a supportive approach, you can make their packing and moving experience a positive one, enabling them to embrace their new home with comfort and ease.
"*" indicates required fields
What Our Clients Say
" I was in a bind with having to move during the Coronavirus problems. You were very accommodating in this tough time. "