How to maximize space in a small Laguna Niguel home
With today's property market, the need to downsize is becoming increasingly apparent. Finding a new dream home in Laguna Niguel to live in usually entails making some sacrifices in terms of living space. To deal with moving into a smaller home, you will need to do much more than merely choose reliable movers in Orange County CA to transport your possessions. The most important thing is to mentally prepare, of course, but there are a few other things you can do to make the coping process easier. This article will show you how to maximize space in a small Laguna Niguel home.
Tiny house trend
The tiny house trend is in full swing, and what's so fascinating about these charming houses is how they make the most of every square inch and cleverly manage space. Whether you live in 300 or 3000 square feet, you may probably learn something new about how to use space efficiently. You just need to figure out how to maximize the square footage you have. Here are a few suggestions.
Design on a smaller scale
Finding the right scale—the perceived size of objects in relation to one another—is essential for good small-space design. Avoid big furniture, which can take up valuable floor space in a small room, and instead include a mix of small to medium-scale pieces. Remember that scale is relative, so what appears to be a too-small sofa on the showroom floor may be the perfect fit for your little living room. If you want to use your current furniture, before hiring furniture movers Orange County has, ensure that they will fit into your new home.  To minimize surprises measure it twice just in case.
Self-storage possibilities
Finding out how much storage space your new home has in advance is another tip. You have two choices if you think it's insufficient, which you probably will. For your remaining possessions, you can first rent a storage unit. Second, more storage can always be added inside your new house. Among the finest suggestions for increasing storage space is:
Baskets and hanging racks
Storage beneath the bed
Furniture with storage built-in (ottomans, for example)
Additional bookcases
You can fit in a lot more items than you anticipated between these and a couple of conventional storage bins.
Living room requires space
Have you ever noticed that your living room is the messiest without even trying it? These rooms have the most traffic due to children playing, friends dropping by, and everyone stretched out on the sofa watching TV. An entertainment center can be a huge waste of space in your living area. Mounting your TV over your fireplace or on the wall will save room space while providing a modern, less crowded look. Multifunctional furniture, such as ottomans that keep video game accessories and coffee tables with drawers and open shelving below, can help you make the most of your space. When your busiest rooms are packed, you'll appreciate the extra hiding space.
Choose different kitchen equipment
Choose a retro fridge rather than a large, imposing modern one if your kitchen is small because older models are typically more compact and single-sided. For your dining table, benched seating is a terrific alternative because it allows you to push the table up against a wall when not in use because the traditional chairs fit perfectly underneath the table. A mid-century sideboard is an ideal option if you need more storage. These small dressers are ideal for maximizing any available space. They are perfect for carefully storing away items like tableware while creating the appearance of additional space thanks to their sliding panels and numerous drawers.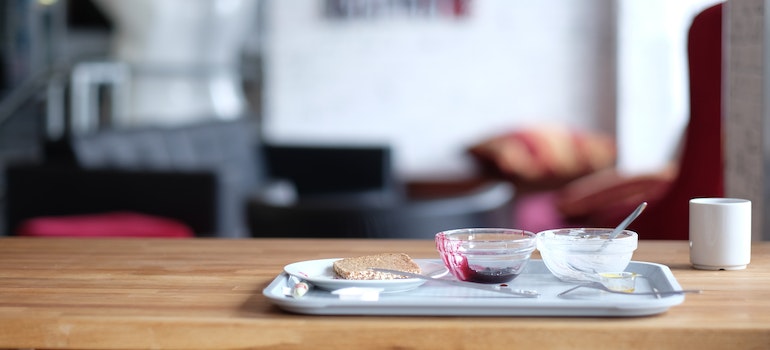 Take advantage of your bedroom
Every bedroom in your house should serve as a shelter from the outside world, a place where you can relax at night and wake up feeling refreshed. Before unpacking all the stuff delivery service Orange County has brought, think about how to utilize your closets effectively to make the most of the space in your bedroom. Invest in closet organizers that categorize different clothing styles, accessories, shoe styles, and more. Store out-of-season clothing in under-the-bed storage containers. With some additional storage, floating shelves can also be used as a bedside table.
Use double-duty furniture
In a compact space, choosing furniture with several functions is always a good idea. If you have used the services of movers in Laguna Niguel, feel free to ask them for advice, in the meanwhile, here are some suggestions. Consider utilizing a lovely side chair instead of an end table next to your sofa. When you have company, it can also serve as extra seating. Instead of a coffee table, consider a bench with hidden storage. In this manner, you get a table, seating, and storage all in one. Also consider convertible furniture, such as couch beds.
Utilize walls to maximize space in a small Laguna Niguel home
The most underused resource in a home is its walls. Sure, they're fantastic for hanging photos, but they should be used for much more in a compact space. Install tall bookshelves that extend to the ceiling or individual shelves that are stacked one on top of the other all the way to the ceiling. Also, you can install hooks on the wall and hang your bike. To have plants without taking up a table or floor space for pots, try a living wall planter.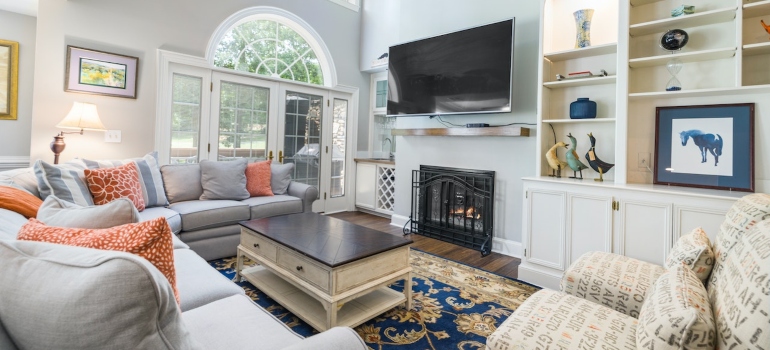 Laguna Nigel neighborhoods and things to do
Laguna Niguel is split up into a number of amazing architectural neighborhoods. Monarch Point, Beacon Hill, Mountain View, Mesa Vista, and San Joaquin Hills are some of Laguna Niguel's top communities. Look into Monarch Point or Beacon Hill if you want extensive views of the city, the ocean, and the canyon. The exclusive neighborhood Mountain View is where sprawling bungalow-style residences are.
Laguna Niguel is all about outdoor recreation. This place is a nature lover's dream, with almost a third of the area allocated to parklands or trails. There are 31 city parks and 4 county parks inside the city limits, and the ocean is only a 20-minute drive away!
Bottom line
Do the smallest rooms in your house feel warm and inviting or claustrophobic and unwelcoming? If so, adding more space is not always necessary. Just figure out how to maximize space in a small Laguna Niguel home. Use these small-home ideas to make your cramped spaces usable and welcoming. We hope that you enjoy and find our advice useful.
"*" indicates required fields
What Our Clients Say
" I was in a bind with having to move during the Coronavirus problems. You were very accommodating in this tough time. "