How to Organize Your Costa Mesa Move in a Week
When time is not on your side and you have to relocate, this potentially positive transition can turn into a nightmare. For example, if you have to organize your Costa Mesa move in a week, you're probably feeling stressed out right now. But don't worry. With good planning and discipline, you can do it with ease. From putting it all on paper to the moment you step into your new Costa Mesa home, we've got you covered with practical, time-saving tips that ensure your move is as stress-free as possible.
Day 1: Kickstarting Your Costa Mesa Move with Planning
Your one-week Costa Mesa moving journey begins with a strategic blueprint. Draft a detailed checklist. One of the important points on it should be securing a trustworthy moving company. It's essential to choose reliable and affordable movers Orange County offers. Make sure you verify their credentials, ensuring they're licensed, insured, and adept at handling expedited schedules.
Simultaneously, tackle the administrative side of your move. Alert your utility providers, bank, and subscription services about your change of address, arranging for service transitions without a hitch. If you're a tenant, notify your landlord promptly. Homeowners should communicate their moving timeline to their real estate agents. By day's end, with experts on board and notifications in process, you'll have a good itinerary for the busy week ahead.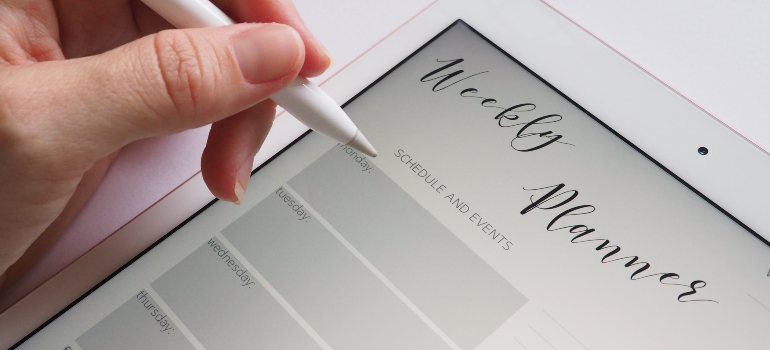 Day 2: Lighten Your Load By Decluttering Before the Move
To organize your Costa Mesa move in a week, you should dedicate day 2 to decluttering—getting rid of things you don't need to make your move to Costa Mesa as light as possible. Tackle one room at a time, sorting items into categories:
Keep – essentials and frequently used items.
Sell – items in good condition that can be sold online or through a garage sale.
Donate – gently used items that can benefit others.
Discard – items that are no longer usable.
Day 3: Pack the Non-Essentials
As the move to Costa Mesa accelerates, Day 3 is about boxing up the non-essentials. These are items you won't need immediately—think books, out-of-season clothing, and decorative pieces. Start by gathering sturdy boxes and packing materials. Also, make sure you label each box with its contents and intended room in your new home.
For items that are treasured but not immediately needed, consider secure storage options. You can use vaulted storage Orange County citizens rely on. Apart from immediately creating more free space in your new home this way, you will be putting your items in a very safe place. This is especially useful if you anticipate a gap between moving out and moving in.
Day 4: Addressing the Essentials
With the non-essentials out of the way, day 4 is all about focusing on the essentials. Those are the items you use daily and will need right up until the move, as well as immediately upon arrival at your new Costa Mesa home. Here's a quick guide to help you:
Essentials box. Pack a box of items that you'll need for the first 24 hours in your new home.
Important documents. Gather passports, birth certificates, financial documents, and insurance policies.
Valuables. Set aside jewelry and any small family heirlooms.
While packing, you might discover that Costa Mesa's climate is milder compared to other regions, which could influence what you consider "essential" clothing. Bear in mind that the city enjoys over 280 sunny days per year, so pack your sunscreen!
Once you're done for the day, your overnight bags should be packed and ready to go, so you're not scrambling when the time comes to move.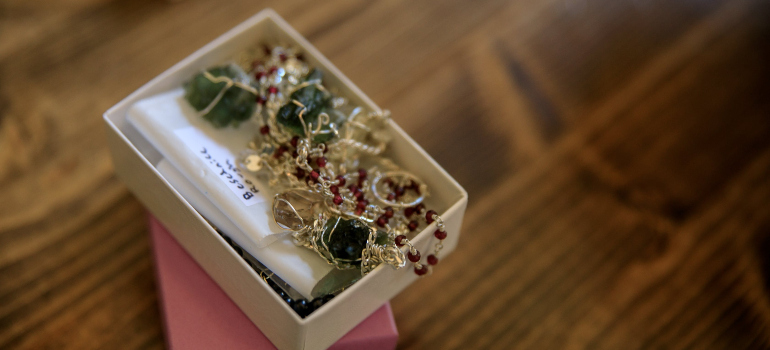 Day 5: Dotting the I's and Crossing the T's
As your Costa Mesa relocation inches closer, day 5 should be dedicated to ironing out the last-minute details. Among other things, this is the time to confirm your arrangements with the moving company. Reach out to your chosen residential movers Orange County provides to reconfirm the time of arrival and the moving plan. Also, ensure that any last-minute concerns are addressed.
Additionally, take a moment to double-check your new address and ensure all your records reflect the correct information. This includes confirming the details with the post office for mail forwarding services. Also, make a call to your utility companies to confirm the dates for disconnection at your current home and connection at your new one. This ensures you won't be without power or water when you arrive.
Day 6: Pre-Move Preparations on the Eve of the Move
With the moving day almost upon you, it's time to set the stage for the movers. Costa Mesa homes can present unique challenges, such as narrow driveways or upper-floor apartments. Therefore, it's really important to prepare for these potential obstacles. Ensure that large furniture pieces are disassembled if possible, and secure drawers and doors with tape to prevent them from opening during transport.
Check the weather forecast and prepare protective materials for your items in case of rain. Establish a clear path for movers to navigate through your home, removing any trip hazards. If you live in an area with limited parking, secure a spot close to your home for the moving truck the night before.
Lastly, create a detailed inventory of your items. This will not only help you keep track of your belongings but will also assist the movers Costa Mesa recommends in efficiently loading and unloading your possessions.
Day 7: Moving Day
Moving day has arrived, and it's time to put your plan into action. Here's a quick checklist for the day:
Check whether all boxes are correctly labeled and sealed.
Have a bag of essentials with you, including snacks, water, and chargers.
Perform a final walk-through of your home to check for forgotten items.
As the movers arrive, confirm that they have your correct new address and any special instructions for handling your belongings. Once everything is loaded up, do one last check of the old place. Then, it's time to head to your new Costa Mesa residence, where new adventures await.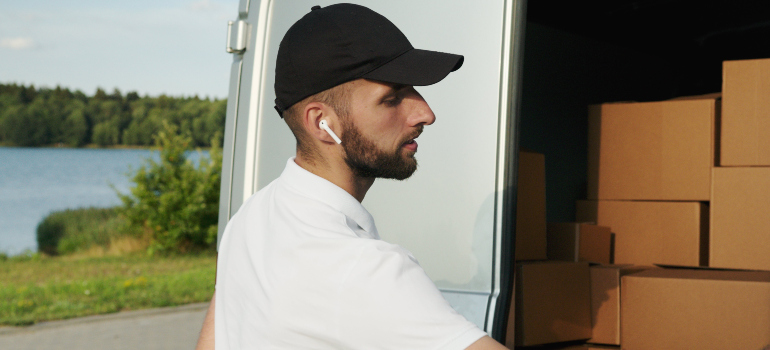 It Is Possible to Organize Your Costa Mesa Move in a Week!
As the sun sets on your final moving day, you can take a moment to breathe and appreciate the fact that you managed to organize your Costa Mesa move in a week. It might have seemed like an insurmountable challenge at first, but with a structured approach and a daily action plan, you've proven it's more than achievable. May your new home be filled with happiness, and may the memories of this successful endeavor remind you that with the right plan, you can tackle any challenge that comes your way.
"*" indicates required fields
What Our Clients Say
" I was in a bind with having to move during the Coronavirus problems. You were very accommodating in this tough time. "