How to Pack an Essentials Box When Moving to San Clemente CA
Moving to a new city, especially one as charming as San Clemente, CA, can be an exciting yet daunting experience. As you prepare to embark on this adventure, one crucial aspect to consider is packing an essentials box. This unassuming box may not seem like much, but it holds the power to make your transition remarkably smoother. Imagine having easy access to your toothbrush, important documents, a fresh change of clothes, and your pet's essentials as soon as you arrive at your new home. In this guide, affordable movers Orange County offers will show you how to pack an essentials box when moving to San Clemente CA.
Why Packing an Essentials Box Matters
Packing an essentials box isn't just a matter of convenience; it's a game-changer for a stress-free move. Picture this: you've just arrived in this beautiful coastal city after a long journey. Your new home is filled with stacks of boxes, and the last thing you want to do is rummage through them. That's where the essentials box steps in as your lifeline.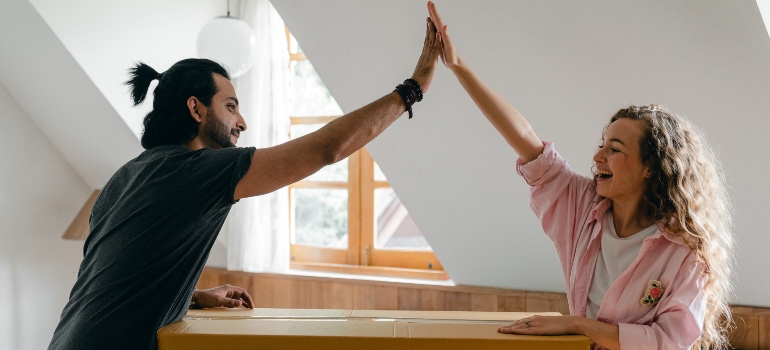 It offers easy access to the items you'll need immediately upon arrival, sparing you the headache of sifting through a sea of belongings after the delivery service Orange County offers leaves them in your home. This simple yet invaluable strategy can significantly reduce the stress and chaos often accompanying moving, especially to an unfamiliar place.
What to Include in Your Essentials Box
Now that you understand why having an essentials box is crucial let's delve into what exactly should go into it. Think of it as your survival kit during the initial days of your move to San Clemente. You'll want to essentials such as:
Toiletries to keep you fresh
Important documents to keep you organized
A change of clothing for comfort
First-aid supplies for unforeseen situations.
But remember, one size doesn't fit all. Consider the specific needs of your family, including children, and don't forget about your furry friends if you have pets. Every family's essentials box will look a bit different. Lastly, prioritize items based on immediate necessity. You don't want to find yourself searching for a flashlight in the dark or your child's favorite stuffed animal when bedtime rolls around.
Choosing the Right Box and Packing Materials
Selecting the right box and gathering the appropriate packing materials is a fundamental step in ensuring the safety and convenience of your essentials during your relocation with residential movers Orange County offers to San Clemente. The box you choose should be more than just a container; it should be a reliable guardian of your possessions.
Opt for a sturdy, well-constructed box that can withstand the physical demands of transportation without collapsing or tearing. A reinforced one with double-walled sides is an excellent choice for added durability. It's worth investing in quality here.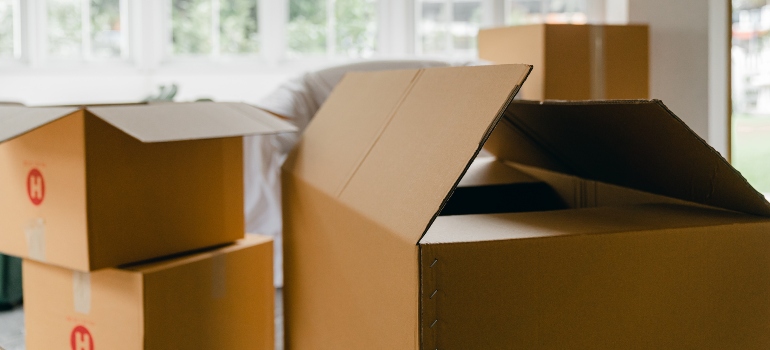 Now, let's turn our attention to the packing materials. These are the unsung heroes that protect your cherished belongings throughout the journey. Bubble wrap is your friend for safeguarding fragile items like glassware, electronics, or delicate keepsakes. It provides an extra layer of cushioning to prevent breakage.
Packing tape, however, ensures that your box remains securely sealed, preventing any accidental spills or openings during transit. Consider using clear, heavy-duty tape that won't degrade or lose its adhesive properties.
Packing and Organizing
Now that you've got your sturdy box and packing materials ready, it's time to dive into the art of packing and organizing your essentials box. Follow these step-by-step guidelines to ensure a smooth and efficient process:
Prioritize Essentials: Begin by making a list of items that you absolutely need in the first few days upon arriving in San Clemente.
Efficient Packing: Place heavier items at the bottom of the box and lighter, more delicate ones on top. Use bubble wrap or packing paper to protect fragile items. Fill any gaps with soft items like towels or linens.
Maximize Space: Utilize every inch of space inside your box. Roll clothing items to save space and prevent wrinkles. Nest smaller items within larger ones, like fitting shoes into gaps between clothing.
Clearly Label the Box: This step cannot be stressed enough. Clearly label your box on all sides, specifying its contents. Use a bold, legible marker to make the text easily visible. Consider color-coding or using stickers for quick identification.
Keep Valuables Secure: If your essentials box contains valuable items like jewelry or important documents, consider placing them in a smaller, lockable container for added security.
Transporting Your Essentials Box to San Clemente
With your essentials carefully packed and organized, it's time to transport this precious cargo. There are a few options to consider. Firstly, if you're transitioning to San Clemente within driving distance, consider placing your essentials box in your personal vehicle. This way, you'll have direct access to it during the journey.
On the other hand, if you've hired a professional moving company, discuss the inclusion of your essentials box in their transport plan. Many moving companies San Clemente offers include special handling for such boxes.
Regardless of the transport method you choose, keeping your essentials box secure during transit is essential. Use packing tape to reinforce the box's seams and prevent it from accidentally opening. If you're driving, make sure to secure it in a location where it won't shift or fall during the journey.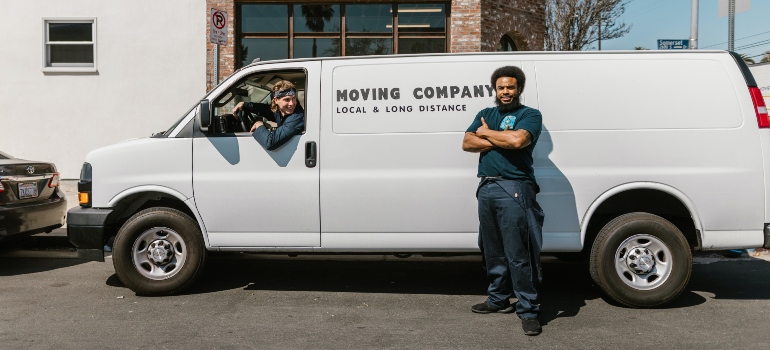 When moving to San Clemente, it's also wise to consider the climate and road conditions. San Clemente enjoys a Mediterranean climate with mild, wet winters and warm, dry summers. Be mindful of this when packing items that may be sensitive to temperature or humidity changes.
How to Pack An Essentials Box When Moving to San Clemente CA
In the midst of the hustle and bustle that comes with relocating to a new city like San Clemente, packing an essentials box emerges as your beacon of comfort and convenience. This seemingly small step in your moving journey holds immense significance. Therefore, learn how to pack an essentials box when moving to San Clemente CA to make the most of your move. Embrace the adventure, soak in the coastal charm, and trust that your necessities will be right there with you!
"*" indicates required fields
What Our Clients Say
" I was in a bind with having to move during the Coronavirus problems. You were very accommodating in this tough time. "