How to pack Christmas decorations for your Fullerton move
It's that magical time of the year: the holidays! Everything is decked out in Christmas decorations. Everywhere you look, lights are brightening the streets! If you decide to move during this period and hire the best movers Fullerton has to offer. However, there's one thing to keep in mind, and that is: what is the best way to pack Christmas decorations for your Fullerton move? We asked our experts for some best tips on packing. With these tips, you will be able to have a stress-free move, and it will make your packing easier!
Packing your Christmas decoration
When it comes to packing Christmas decorations for your Fullerton move, it is not that different from packing fragile items. There are some of the usual items you will need. Besides, you will need some not-that-common packing items. We will look in-depth at what you will need, how to pack, and what to expect from your move to Fullerton. Here are some of the essentials:
Cardboard boxes. When it comes to any kind of move cardboard boxes are essential. Make sure the boxes are hard cardboard. Using wooden crates is not necessary.
Protective packaging materials. When packing you must make sure that all of the space in the box is filled.  You don't want your items to move and bump into each other or collide against the wall of the box. That is why you will your box with protective packing materials. These materials include tissues,  foam peanuts, newspaper, old fabric, blankets, and bubble wrap.
Tape. You need to secure your boxes. If you are not sure about packing you can always hire packing services Orange County.
Scissors or utility knives.
Labels or markers. So you can mark your boxes with "Fragile".
A dish pack kit. This is quite an unusual item to use for packing, but it will make your life easier. Dish packs are used to separate items when packing, but they will be useful for packing your Christmas ornaments individually.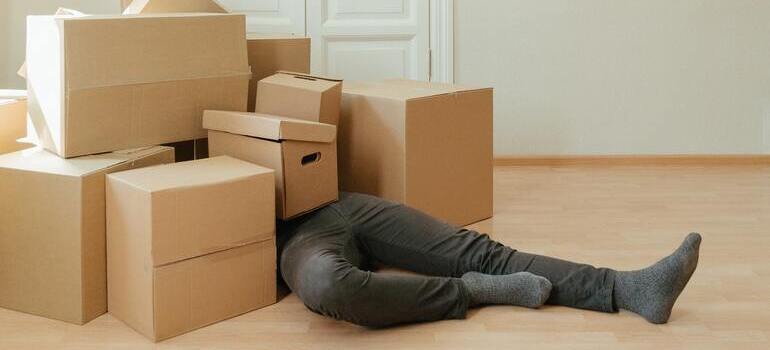 How to pack Christmas decorations for your Fullerton move
One of the first tips you must remember: don't mix your Christmas decoration with your everyday items. By categorizing your items, it will be easier to unpack later. Additionally, you can put up your Christmas decoration as soon as you get to your new home. Put your Christmas tree in the box it came with, or use a longer, thinner cardboard box. The Christmas tree should be fine on its own.
For your Christmas ornaments, movers in Orange County CA will tell you there are three ways to pack them:
pack them up individually by wrapping them in newspaper and then put them in the box with other protective packaging materials;
pack them up together in a ziplock bag tightly and then put them in the box with protective packaging materials;
use the dish pack and just put them in individual boxes that the dish pack makes. This is the easiest way to pack your Christmas ornaments.
You can roll up your Christmas lights and put them in a ziplock bag and use garland as protective packaging materials.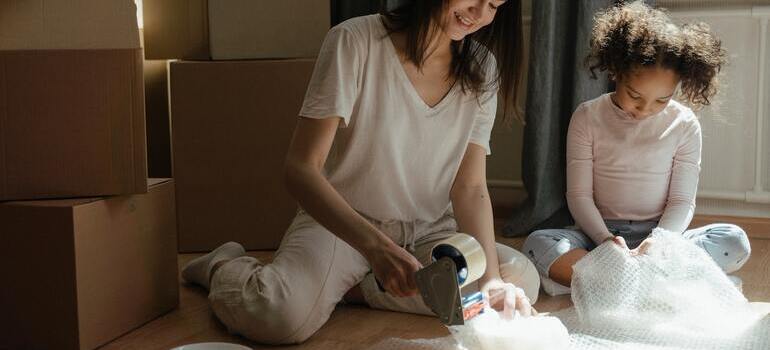 What's moving to Fullerton like
After packing your stuff, including your Christmas ornaments, it's time for your movers to come and pick your stuff up. What you might be interested in knowing is what moving to Fullerton is like. That is why we decided to help you by introducing Fullerton to you!
Fullerton is one of the more diverse cities in California. Population density is pretty high. And, there is a good reason why! Additionally, since the population is pretty high and diverse, there are a lot of interesting people to meet here. Your social life will be booming!
But although the population is so dense, the crime rates are lower than the national average. That doesn't mean there is no crime in Fullerton, just that the crime is pretty low. You can feel safer knowing you are safe is among the safer ones.
Additionally, the overall cost of living in Fullerton is lower than the national average and other cities in the state. This means the average costs of housing, utilities, health care, and everyday items are less expensive. However, the median household income is lower than the national average. Combining this with the overall lower costs and median household income isn't a problem.
Education, jobs, and healthcare
When it comes to education, there are great colleges here, as well as decent high schools. People often get their diplomas in business and management or psychology. This also correlates to most popular jobs, which are business and office-work related. The job market is also booming and on the rise.
Healthcare is an important factor to take into account when moving somewhere new. Since the population of Fullerton is so dense, healthcare must be up to par. And, we have to mention, it is! Around 95 % of people of the whole population has health insurance. The medics here are also great! Overall, you can say Fullerton is a family city.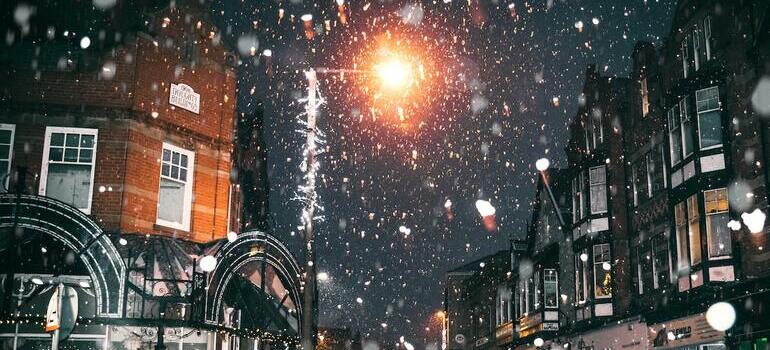 Final thoughts
We looked at what type of items you need for packing properly, how to pack your Christmas decoration, and what to expect in Fullerton. With this, you will easily pack Christmas decorations for your Fullerton move and not have any problems unpacking. If you at the end decide to move after the holidays and don't need your decoration, you can always rent vaulted storage Orange County and put your important (or not-so-important) stuff there during the move. But, by following this list, the packing will not cause you any stress and you will be ready to swiftly unpack and put up your Christmas decor in your new home in Fullerton!
"*" indicates required fields
What Our Clients Say
" I was in a bind with having to move during the Coronavirus problems. You were very accommodating in this tough time. "