How to pack for storage on short notice
Storage units have become popular not only during the relocation but for countless other events in your life. From renovation to different celebration events, you can get yourself all the extra space you need. Not only that, but storage can provide all the security for everything you wish to remove from your home for a while. They are also essential if you are short on time and need to store your inventory. Although it is very easy to find and use them, you should know how to pack for storage on short notice. Here is how to do it quickly! 
Pack for storage on short notice 101
People say that packing is the most difficult part of every relocation. It takes a lot of time and nerves and every mistake can lead to a bigger one. Luckily, there is a way to turn in the right direction by simply following a good and strategic plan. Moving and storage companies Orange County often advise starting as soon as possible. This includes packing preparation, finding suitable storage, and much more. Let's see what are some of the main points in this process: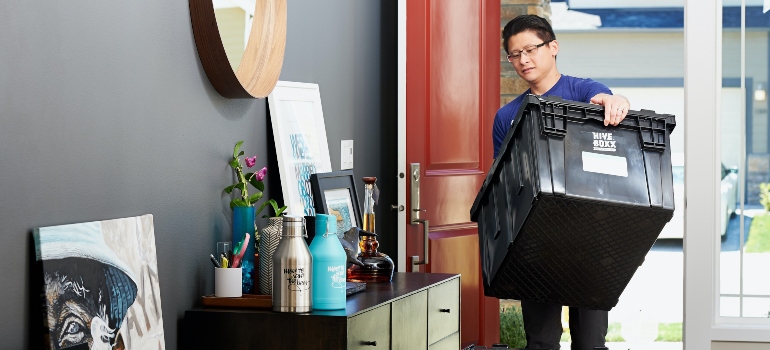 Categorize your items: Try to avoid mixing your regular items with those for storage. This may lead to confusion and can take much more time than expected. Instead, start by separating everything you won't be moving.
Find suitable packing material: Depending on what items you want to store, you need good packing material. This includes boxes, both medium and large, markers for labeling, and tape. You can also use bubble wrap or wrapping paper for extra protection. Be careful not to wrap your items in old clothes as you can damage them this way.
Label each box: Labeling is a super important step as it makes unpacking much easier. It is also great for bigger relocations and you won't get confused with dozens of boxes around. Label them for the use, place or importance in your household.
Avoid placing too many items in one box: Although everything will be safe in the storage, be careful when filling up your boxes. If you overweight them, items may damage and that is something you don't need. Know their limit and make sure to close the lids after filling them up.
Keep in mind that if you have trouble balancing the dates of moving in and moving out, the delivery service Orange County has your back. Your items will be safe in storage and delivered to your doorstep at any given time. Every relocation is much easier when you have the right assistance on your side!
Common packing mistakes
When you pack for storage on short notice, you can make a couple of mistakes that will give you headaches later on. Packing services Orange County can do it for you and it will turn out to be much more affordable and faster. If you still decide to do it on your own, be careful and try to avoid some of the most usual mistakes people make while packing. These can be dangerous not only for your inventory but for storage and its employees as well. During packing you should avoid:
Storing dangerous materials: Hazardous and dangerous materials are not suitable for storage units, especially together with the rest of the items. If you can't get rid of them completely then you should find another solution.
Not mentioning valuables or heirlooms: Storage employees should know the entire inventory you want to place there. This includes all valuables and heirlooms as well. These items require different treatment while the rest can be placed in vaulted storage Orange County.
Making last-minute changes: Although you need to pack on short notice avoid making big changes last-minute. This may cause even more trouble along the way and you may end up paying extra for some services. Stick to your schedule and prevent unexpected situations for as long as possible.
Damaging the vaulted storage: They are pretty easy to use and you won't have to deal with them too much yourself. But just in case, be careful when storing your items or transporting storage.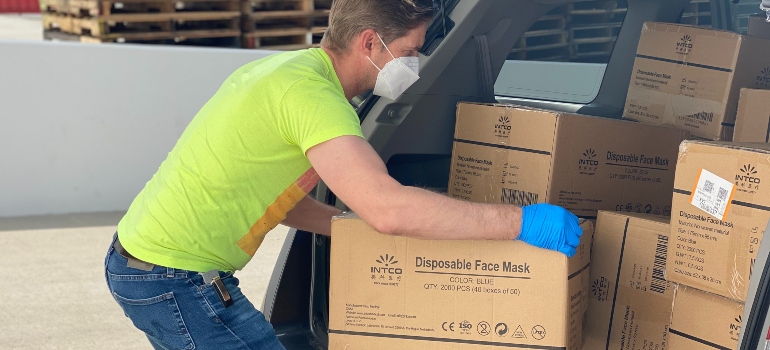 Stay calm and always find the best solution
Even if you make some mistakes along the way or become even shorter on time, don't worry! Packing usually sounds much scarier than it is. If you encounter a difficult situation try to come up with the most effective solution as soon as possible. Focus on the right packing material and follow your plan. A lot of satisfied customers Orange County agree that the right packing material is preventing a lot of issues that may happen later. This includes high-quality boxes that have strong and secured lids! Once you get your vaulted storage, professional employees will guide you through the entire process of storing your inventory. 
No matter if you are leaving or arriving in Orange County, California use a mobile calendar to track the important dates during this process. Storage will be at your disposal for a certain amount of time and if you wish to use it longer you will have to inform the company. The same goes out for picking everything up. Good communication is a key to success!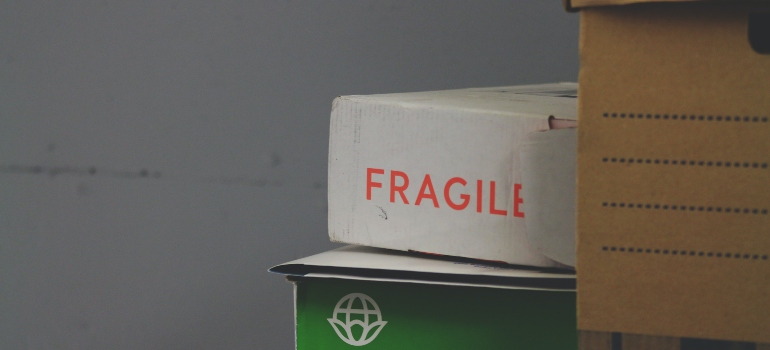 Make sure you have enough space
And just like that, you managed to pack for storage on short notice! Your inventory is safe and in a good place, and now you can focus on other things and tasks. During the time you use the storage, you can make a plan of what do to with them after. For all items you no longer need, you can find a charity organization or simply give them to somebody. You can also organize a small sale in your front yard and even earn something on the side.  On the other hand, for all those items you wish to keep, make sure to have enough space for them. You can re-decorate your home or other areas in order to set everything up. Avoid pilling your items up and feel free to use storage anytime you want!
"*" indicates required fields
What Our Clients Say
" I was in a bind with having to move during the Coronavirus problems. You were very accommodating in this tough time. "