How to Pack Up Your Kitchen for Renovation
You've been waiting for your kitchen to get a new look. And did you know how big of a project kitchen remodeling is? One of the most demanding tasks is to pack up your kitchen for renovation. It means you have to start early because a kitchen can hold a lot of stuff, no matter how big or small. Everything needs to be cleared out and ready for the new one. Moreover, with the reliable help of packing services Orange County, the task can be completed efficiently. And finally, your belongings will be left in safe and experienced hands. Follow these steps to successfully pack up your old kitchen and make room for the new one. Movers in Orange County CA will be there every step of the way.
Set some stuff aside before you start to pack up your kitchen for renovation
Before you start packing your home with movers and packers Orange County, set some things aside. You will need to use your coffee machine if you are used to the familiar taste of coffee. Set aside some plates and glasses that you will probably wash by hand since the dishwasher goes outside. Another option is to use disposable materials that you can recycle.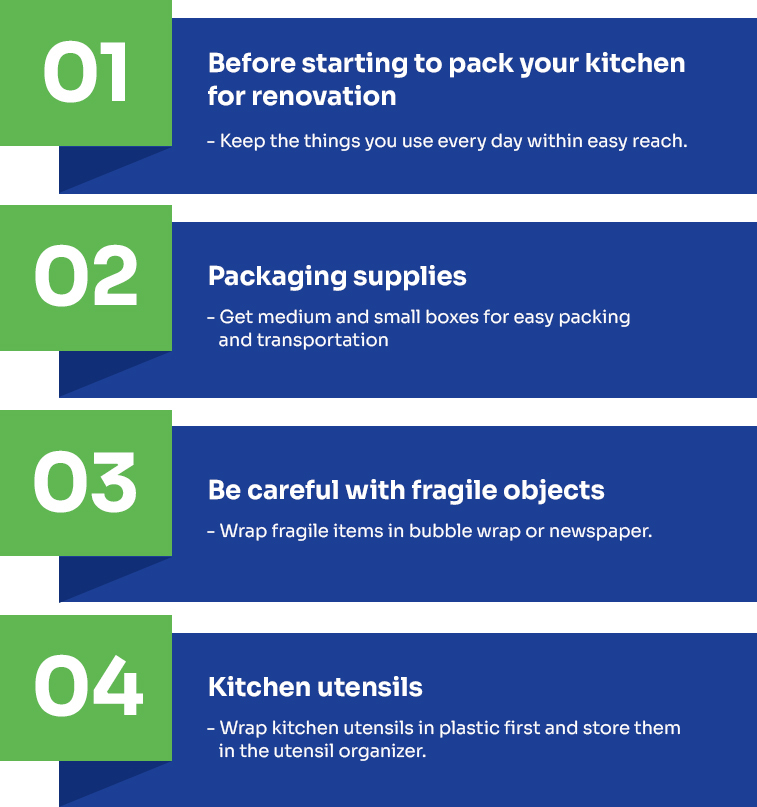 With all the work that needs to be done to pack up your kitchen for renovation, you certainly won't have time to wash dishes. If packing the kitchen takes too much of your time, you can always count on movers in Orange County CA. With affordable prices and reliability, they will offer a service that meets your needs.
Get the necessary supplies and find an appropriate place to store your stuff
To pack your goods safely, you need appropriate packing materials such as:
packing boxes
storage bins
bubble wrap or newspaper to protect your fragile items
packing tape
markers
Besides, if you want to save from stress, you can always rely on professionals like residential movers Orange County. We're sure you'll find a service that is the one that fits what you're looking for. When you're considering how to store your kitchen furniture and any other surplus kitchen items, you need to make a decision ahead of time. Are you going to get rid of them, donate them, or store them?
OC moving services can provide you with safe storage, packing, furniture removal, or delivery services. Many kitchen items are heavy and breakable, so choose a small or medium-sized box. It will be much easier to move and carry during transport.
Take special care when packing glass and other fragile objects
Wrap fragile and delicate items separately before disposing of them. Bubble wrap or newspaper is ideal for this purpose. Do not overload the box with breakable objects, and pad the bottom of the box with extra padding. Finally, label each box with its contents. Remember that it took time to pack everything.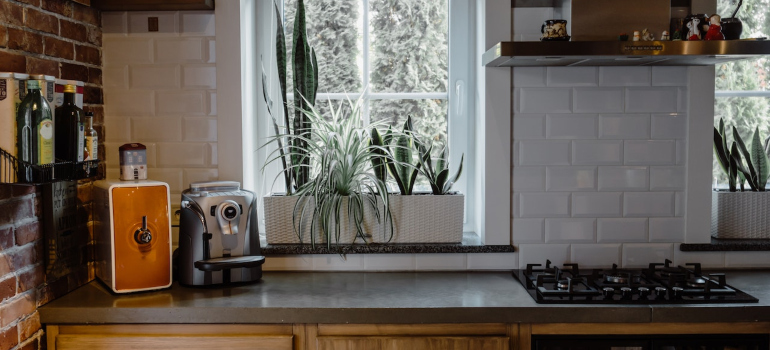 Pay attention to the arrangement of the boxes. High stacks of packing boxes are a potential hazard if they contain breakables. Keep stacked boxes relatively short when storing them. This way, the bottom boxes won't be crushed by the weight of the top. Movers in Orange County are on hand to provide the appropriate service if you need additional support during packing or storage.
Packaging of kitchen utensils
Kitchen utensils are best stored in your silverware organizer. Before storing them, wrap them in plastic wrap. Knives should be placed in a separate container to avoid possible injury during transport. To avoid risking your safety and the safety of your devices, leave the job to professionals such as installation services Orange County.
Once you pack up your kitchen for renovation, it's time for a new one. Returning and installing appliances in your kitchen can be a demanding job. But not to worry, with affordable movers Orange County offers, it can be done with ease. And finally, enjoy your meals in your new kitchen.
"*" indicates required fields
What Our Clients Say
" I was in a bind with having to move during the Coronavirus problems. You were very accommodating in this tough time. "