How to Plan Your Move to Yorba Linda
Nestled in the picturesque landscapes of Southern California, Yorba Linda stands as a beacon of suburban charm and natural beauty. With its well-manicured neighborhoods, top-notch schools, and rich historical heritage, it's no wonder that the city is a highly desirable place. Whether you're a newcomer to the area or a current resident looking to relocate within the city, we'll explore how to plan your move to Yorba Linda with OC moving services.
Why Yorba Linda?
Yorba Linda's allure extends far beyond its scenic beauty. This vibrant city boasts a unique blend of attractions and features that make it an irresistible destination for families and individuals alike. Its reputation for a high quality of life is well-deserved, with top-rated schools, well-maintained parks, and a robust sense of community.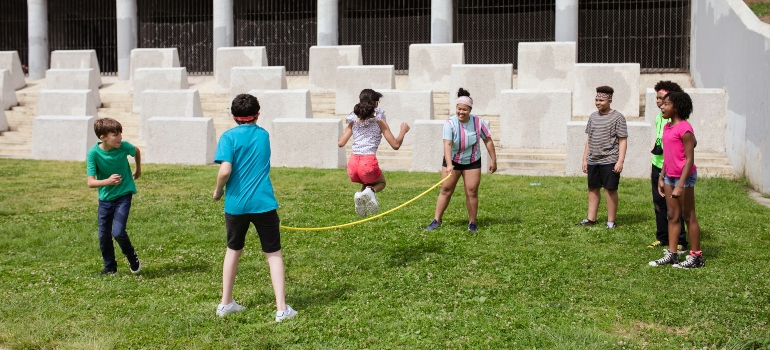 Additionally, safety is a priority here. Yorba Linda consistently ranks as one of the safest cities in California, providing peace of mind to residents. But it's not just about what the city offers; it's also about what it lacks—congestion, pollution, and the hustle and bustle of city life.
People are relocating with movers Yorba Linda offers to escape the urban chaos while still enjoying easy access to the cultural and economic opportunities of nearby cities. The welcoming atmosphere and strong community bonds create a sense of belonging that's hard to find elsewhere.
Job opportunities
Yorba Linda also presents various job opportunities that contribute to its appeal. While the city is primarily residential, its strategic location within Orange County means residents have convenient access to the region's thriving job market.
The proximity to major employment hubs like Anaheim, Irvine, and Los Angeles makes commuting a viable option for those seeking career advancement.
Furthermore, Yorba Linda's own local businesses continue to grow, offering positions in various sectors, from healthcare and education to retail and small enterprises. The median income is around $54k per year. The unemployment rate in the city is 5.6%.
Recreation and parks
The city takes immense pride in its meticulously maintained parks. Thus offering residents a wealth of opportunities for leisure and physical activity. With an extensive network of hiking and biking trails, expansive green spaces, and family-friendly playgrounds, Yorba Linda is a haven for outdoor enthusiasts.
The Richard Nixon Presidential Library and Museum, a cultural gem nestled within the city, provides an enriching experience for history buffs and curious minds alike.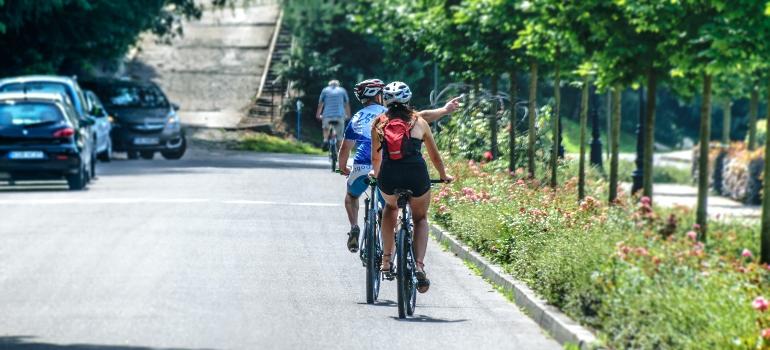 Furthermore, the nearby Chino Hills State Park offers a wilderness escape just minutes from Yorba Linda's doorstep. It also has miles of hiking trails, scenic vistas, and abundant wildlife.
Choosing the Right Neighborhood
Selecting the ideal Yorba Linda neighborhood to call home is crucial in planning your relocation with the moving and installation services Orange County offers. It involves considering several key factors. First and foremost, establish a clear budget to guide your search. Yorba Linda offers diverse housing options, from cozy condos to spacious single-family homes, each with its own price point.
Consider your daily commute to work as well. Some neighborhoods, like East Lake Village, offer easy access to major highways and business centers, making it an excellent choice for professionals. Meanwhile, Bryant Ranch and Travis Ranch communities are known for their excellent schools and family-friendly atmospheres.
Moreover, factor in your lifestyle preferences and amenities that matter most to you. The Hidden Hills and Kerrigan Ranch neighborhoods, for instance, provide a tranquil, upscale living experience. At the same time, the Old Town district offers a charming historic atmosphere with boutique shops and dining options.
Finding Your Dream Home
Navigating the Yorba Linda housing market to find your dream home can be both exciting and challenging. Understanding the local market trends is crucial as it can greatly influence buying decisions. The real estate market can vary from neighborhood to neighborhood, so staying informed about current property values and the availability of homes in your desired area is essential.
Overall, Yorba Linda is on the more expensive side. The median sale price of a home is $1.3M in August 2023. The average home sells after only 29 days on the market, so be quick with your offer.
To increase your chances of finding the perfect home, consider enlisting the services of a trusted real estate agent specializing in the Yorba Linda area. An experienced agent can provide invaluable insights.
When identifying a potential home, don't overlook the importance of a thorough home inspection. This step ensures that the property is in good condition and helps you avoid unexpected repair costs down the line.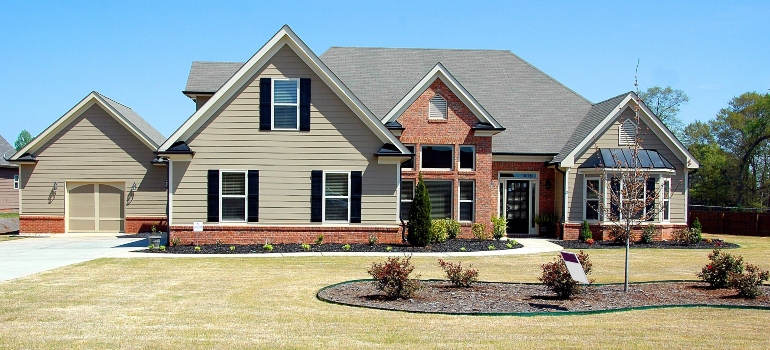 Finally, when it comes time to make an offer, effective negotiation skills can make a significant difference. Your real estate agent can assist in formulating a competitive bid and negotiating terms with the seller.
Plan Your Move to Yorba Linda
Planning your move to Yorba Linda requires meticulous preparation to ensure a smooth transition. A well-thought-out moving plan is essential to avoid the stress and potential hiccups that can arise during a move. To help you stay organized, consider creating a comprehensive checklist:
Research and Budgeting: Research the cost of living in Yorba Linda and create a detailed budget for your move. This should include expenses such as transportation, housing, and any unforeseen costs that may arise.
Finding a Reliable Moving Company: Look for reputable moving companies with positive reviews and competitive pricing. Request quotes from multiple residential movers Orange County offers and book well in advance to secure your preferred moving date.
Sorting and Decluttering: Before packing, go through your belongings and decide what to keep, donate, or discard. Decluttering not only lightens your load but also simplifies the packing process.
Packing and Labeling: Pack your belongings systematically, room by room, and use sturdy boxes and packing materials. Label each box clearly with its contents and the room it belongs to. This will make unpacking much easier.
Notifying Utilities and Changing Addresses: Inform your utility providers, including water, gas, electricity, and internet, of your move-out date and arrange for service transfers or cancellations. Don't forget to update your address with the postal service and your bank, employer, and any subscription services you use.
Yorba Linda Awaits Your Move to Paradise
In the pursuit of the perfect place to call home, Yorba Linda emerges as an enchanting destination that promises an exceptional quality of life. However, the key to unlocking the full potential of this Southern Californian gem is to plan your move to Yorba Linda carefully. From researching the housing market to enlisting professional help, decluttering, and notifying utilities, these steps pave the way for a seamless transition into your new home. As you embark on this exciting journey, remember that Yorba Linda's welcoming embrace awaits you.
"*" indicates required fields
What Our Clients Say
" I was in a bind with having to move during the Coronavirus problems. You were very accommodating in this tough time. "