How to prepare for a move from Long Beach to Laguna Niguel
Embarking on a journey from the vibrant shores of Long Beach to the tranquil enclave of Laguna Niguel is an exciting venture that promises a change of scenery and lifestyle. Nestled in the heart of Orange County, Laguna Niguel's allure lies in its serene landscapes, upscale amenities, and a strong sense of community. Contrasting with the lively atmosphere of Long Beach, this move presents an opportunity for a quieter and more relaxed living experience. As you prepare for a move from Long Beach to Laguna Niguel, there are some crucial factors to meticulously consider. In this guide, Affordable Reliable Moving Company will delve into these essential aspects, equipping you with insights to ensure a smooth and well-prepared transition.
Prepare for the Change: Understanding the Shift in Cost of Living
One of the most significant considerations when relocating with movers Long Beach CA offers to Laguna Niguel is the variance in the cost of living. While Long Beach offers vibrant city life, it comes with a 51% higher cost of living than the national average. However, living in Laguna Niguel is even pricier.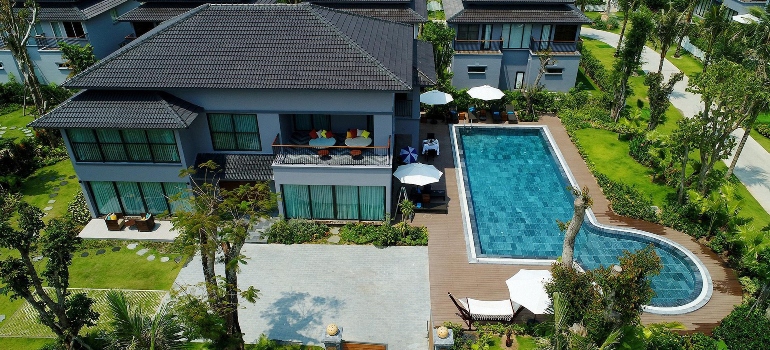 Housing costs tend to be higher in Laguna Niguel. The median home value in Long Beach is $788,693. On the other hand, the median home value in Laguna Niguel is a steep $1,2M. If you're looking to rent, you should expect to pay an average rent of $2,982 per month. However, utility expenses might see a reduction due to the area's milder climate.
Therefore, budgeting becomes a crucial tool in managing your finances effectively during this transition. Consider creating a detailed budget that factors in both your current expenditures and the potential changes in expenses. This approach allows you to allocate resources appropriately, ensuring a seamless financial adjustment.
A New Lifestyle: Exploring Amenities in Laguna Niguel
As you transition from Long Beach to Laguna Niguel, a world of distinct amenities and leisure opportunities awaits. Laguna Niguel takes pride in its lush green spaces, offering residents a chance to bask in nature's beauty. Parks like Crown Valley Community Park and Aliso and Wood Canyons Wilderness Park provide idyllic settings for outdoor enthusiasts. The tranquility of these spaces contrasts with the bustling urban parks of Long Beach, offering a refreshing change of pace.
For shopping and entertainment, Laguna Niguel offers the Ocean Ranch Village and The Shops at Mission Viejo, catering to a diverse range of preferences. While Long Beach residents are accustomed to a multitude of bustling urban centers, the more intimate shopping destinations of Laguna Niguel provide a different, more relaxed shopping experience.
Additionally, recreational facilities in Laguna Niguel further enrich the community spirit. The Marina Hills Recreation Center and Laguna Niguel Racquet Club are just a couple of examples that foster a sense of togetherness among residents. These facilities, while perhaps on a smaller scale than Long Beach's sprawling recreational complexes, offer a closer-knit environment for neighbors to connect.
Nature and Outdoor Activities in Laguna Niguel
Laguna Niguel offers a splendid array of outdoor activities catering to nature enthusiasts and those seeking an active lifestyle. From scenic hikes to picturesque beaches, here are some of the best locations to visit if you enjoy the outdoors:
Salt Creek Trail
Badlands Park Trail
Niguel Botanical Preserve Loop:
Crown Valley Community Park Loop
Salt Creek Beach Park
Thousand Steps Beach
Navigating the Professional Landscape: Job Opportunities in Laguna Niguel
Shifting from Long Beach to Laguna Niguel not only entails a change in scenery but also a shift in the job market dynamics. Long Beach, with its urban landscape, offers a diverse range of job opportunities across industries such as shipping, healthcare, and tourism. As you settle into Laguna Niguel's more suburban setting, it's essential to explore the local job market.
Laguna Niguel itself may have a quieter job scene, but its proximity to larger job markets like Irvine and Newport Beach can be advantageous. Industries such as technology, finance, and education thrive in these neighboring areas, providing a broader spectrum of opportunities for job seekers. Also, the unemployment rate is still low, at 3,50%.
Therefore, before relocating with movers Laguna Niguel offers, conduct thorough research to understand the job landscape in the city and its surrounding regions. Leverage online job platforms to browse listings, and don't hesitate to reach out to local job agencies for insights into available positions. Additionally, networking plays a pivotal role in smaller communities, so attending local events, workshops, or meetups can help you connect with professionals in your desired field.
Keeping Pace: Dealing with Traffic Changes
One of the differences between Long Beach and Laguna Niguel is the change in traffic dynamics. Long Beach's urban setting often translates to busy streets and peak-hour congestion, which can significantly impact daily commutes. In contrast, Laguna Niguel's suburban charm offers a more relaxed pace of traffic.
When planning your commutes in Laguna Niguel, take advantage of the lower traffic volume by allowing for shorter travel times. However, it's important to note that Orange County as a whole experiences traffic during peak hours, especially along major routes. Therefore, it is important to plan your trips strategically.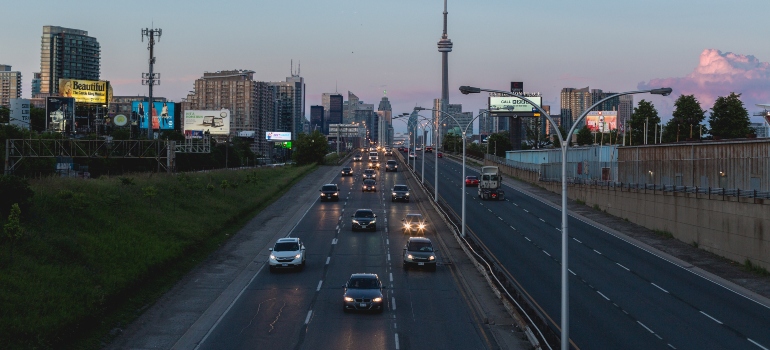 Adapting to potential traffic changes involves adjusting your departure times and familiarizing yourself with alternative routes. Laguna Niguel's network of well-maintained roads offers opportunities to explore various pathways, reducing the risk of getting stuck in traffic. Additionally, exploring alternative transportation options, such as public transit or carpooling, can alleviate the stress of driving.
Embracing Change: How to Prepare for a Move from Long Beach to Laguna Niguel
Moving isn't just about packing boxes; it's about embracing a new phase of life. Thorough research, careful budgeting, and a mindset open to embracing change are pivotal for a smooth and successful transition. So, as you start to prepare for a move from Long Beach to Laguna Niguel, remember that your quality of life isn't just measured by your surroundings but also by how well you adapt and make the most of them. With the proper preparation and help from reliable moving and installation services Orange County offers, your move could be the gateway to a more relaxed, fulfilling lifestyle amid the scenic beauty and strong community spirit of Laguna Niguel.
"*" indicates required fields
What Our Clients Say
" I was in a bind with having to move during the Coronavirus problems. You were very accommodating in this tough time. "