How to prepare valuable items for a long distance move
One of the main doubts that you'll face on your long-distance moving adventure is related to your valuables. Packing and transportation of pricey items or items that hold sentimental value require more planning and advanced packing. Prepare valuable items for a long distance move in order for them to arrive at the destination intact. Affordable movers in Orange County know how to handle your most precious personal items with the greatest care. 
Invest in high-quality moving supplies
And while you can pack less valuable items in used cardboard boxes and old suitcases, valuables should not be treated so casually. For valuable items, you should use top-notch packing materials, fillings, wraps, and even customized cardboard boxes. Have in mind, that those will be loaded, picked up and down, and moved several times before they reach the destination. There are also various storage options in Orange County for your valuables. You can store them in climate-controlled units until you complete your relocation. And then you can have them delivered to your doorstep.
Prepare valuable items for a long distance move and pack them flawlessly
Whether you decide to pack your family heirlooms or leave them to the movers, the packaging must be the best possible. If you have no previous experience, it is best to consult with experts. We provide packing services in Orange County at reasonable prices. Moreover, our professional movers have experience handling high-value items. If you want to do it yourself, follow these rules:
Use cardboard boxes of the appropriate size, and fill in the gaps with packing peanuts to prevent shifting.
Disassemble all removable parts so that they do not break or bend during transport.
Do not skimp on the packaging material, the more the better. Especially if you are moving very fragile items over long distances.
For jewelry, use jewelry boxes lined with suitable natural materials.
As for the paintings, bubble wrap is in order, but still, secure the corners and edges protection.
Collectibles are the safest in sturdy boxes with lockable lids, filled with insulation materials.
Appraisal and insurance are essential when relocating valuables
People tend to skip these steps even though it can save them a headache later. Find a fine jewelry appraiser in your area and bring your expensive items in for an appraisal. His report will be valid proof of the value of your items. You might also want to consider buying an additional insurance policy for your valuables. Moving companies usually provide insurance only for the items they pack and move. So ensure your valuable items when facing long distance move.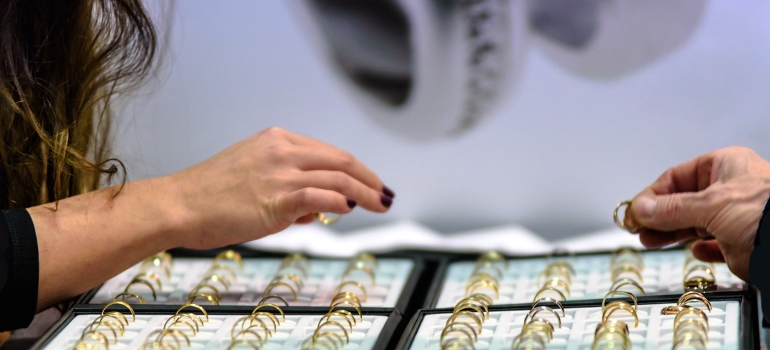 Hire professional help
Hiring professional movers is probably your best option when it comes to moving valuables. Rely on their expertise and experience, and leave nothing to chance. They will take the greatest care of packing your valuables in the best possible way by using quality materials. In addition to packing and transportation services, our team also offers installation services in Orange County. They are trained to prepare valuable items for a long distance move. And finally, they will quickly reinstall your kitchen appliances and electronics after you move in.
"*" indicates required fields
What Our Clients Say
" I was in a bind with having to move during the Coronavirus problems. You were very accommodating in this tough time. "