How to reduce house moving costs
Moving costs a lot, especially long-distance ones. The main problem is the complexity of the moving process and the endless list of tasks that need to be done. People often wonder how to reduce house moving costs and we will help you to learn. It is, in fact, possible to lower the expenses, even if you hire movers Orange County, you can have a cheaper relocation, by following these tips.
Where to start?
First, when you are moving houses, you must consider your moving budget. Setting a budget is the number one way to save some money on the move. When you have only a specific sum that you can spend, you have to be more hands-on in the process. A limited budget will affect what moving company you choose and what services you'll pay for. If the budget is smaller, you will have to do some things independently.
How to reduce house moving costs?
There are many ways to reduce the cost of the move:
Pack your belongings yourself
Use recycled supplies or free packing supplies
Schedule movers in low season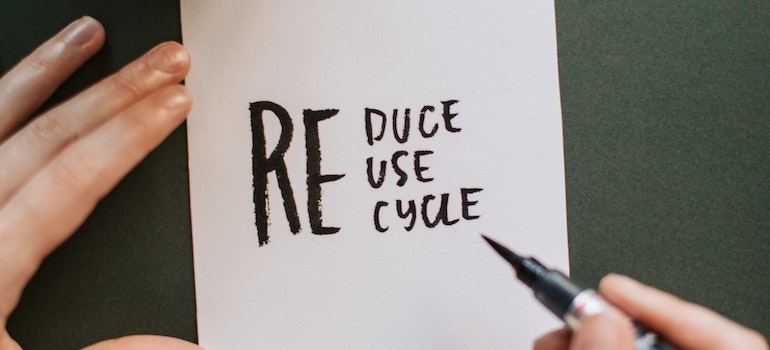 Those are just some basic tips to lower the cost of relocation. You can pick to finish tasks that are easy to handle and leave the harder ones, like taking the furniture and transporting it to furniture movers Orange County. Choose only the tasks that you know you can do on your own.
Pack your belongings using free supplies
A large part of the moving cost is packing supplies and packing. If you gather free boxes or empty bins that you already have, you will save money. Or even better, use recycled supplies.  To do so, you need to start collecting everything on time. Ask for local supermarkets for boxes and use them for packing.
Just make sure you use the correct size box to pack a specific item. You could also use items you have at home, like plastic containers, old towels, and blankets for wrapping things, etc. Be creative and make sure that you appropriately pack everything and avoid damage during delivery service Orange County or transport.
How to reduce house moving costs by choosing a moving day date
This is another thing that will significantly lower the cost of relocation. Local movers Orange County also have a pick season and low season. When it is not a season for relocation, movers often offer great discounts. It also affects the price whether you choose the weekend or weekdays for moving.
Usually, it is cheaper to move on mid-week days, because it is lower demand for these days. Avoiding spring or holidays is how to reduce house moving costs. Avoid any high-demand dates and you will pay less. You can find a lot more ways to lower the cost of moving. If you have still been wondering how to reduce house moving costs, make sure that you stick to your budget and avoid any additional service that you can do yourself.
"*" indicates required fields
What Our Clients Say
" I was in a bind with having to move during the Coronavirus problems. You were very accommodating in this tough time. "