How to set a budget for your Long Beach move
Relocation is one of the things that you just gotta do when you gotta do them. There is simply no way about going around them. Therefore, when the time for the relocation comes, you simply have to get down to business and make sure that you are ready for when the moving day comes. To do this, it is necessary to pay attention to every single detail that may come your way. It is only natural that you may not right away have all the knowledge that you may need. Luckily, one of the top Orange County moving services, and the Affordable Reliable Moving Company is here to share with you the secrets to a successful moving process. Today, we are going to take a look at what you need to take into account in order to set a budget for your Long Beach move.
Pay close attention to the crucial details when planning your move
Regardless of who you talk to, you can bet that the crucial information about any move that you are going to receive is going to be to look into details. Finding out stuff that you have forgotten about or have not had in mind when planning your move is exactly what is going to ensure that you reach and stay on the right moving track. The thing about preparing for the move is that all movers in Long Beach CA are going to talk to you about similar aspects of your relocation:
When to do it;
How much time it is going to take;
Why choose them and not some other moving company.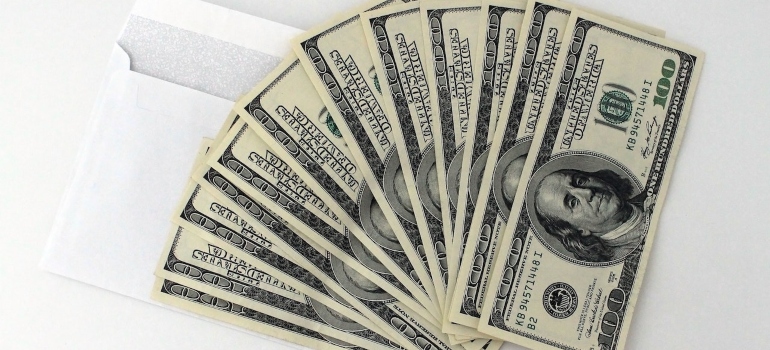 However, few of them are going to focus on money. And we get that. Money and pricing of relocation is the most delicate matter in this process. It is something that can potentially make or break the deal. If the company you are talking to seems nice, too high a price may turn you off. Too low a price can also seem pretty sketchy. Therefore, it is important to know what you are dealing with here.
What are the biggest moving costs?
To be able to set a budget for your Long Beach move you have got to take into account the following:
The distance you have to travel;
Time of the year;
How in advance are you contracting residential movers in Orange County;
Can you do some part of the moving preparations by yourself;
Compare moving companies.
How to set a budget for your Long Beach move is going to depend on the distance
This is very straightforward. The farther you have to move, the more expensive is your relocation going to be. And there is no way around this. Simply, it is going to be like this with all moving companies out there.
Time of the year
Another thing that is going to influence the costs of the relocation is the seasonality. Everyone knows that moving is a seasonal business. The most expensive time of the year to move is summer. Simply, everyone moves around this time because of the nice weather. Winters are the least expensive. In the case that you can manage your move so that you move in wintertime, you are going to be looking into saving a significant amount of money.
How in advance are you going to be contracting your preferred movers?
This is another aspect affecting the final cost of the move. In the case that you end up looking for movers right before your due date, you can bet that the cost of securing delivery services in Orange County is going to skyrocket. So, it is very smart to do this in advance. In fact, if you are able to hire movers months in advance, you are going to sit in the driving seat!
Set a budget for your Long Beach move but save money by preparing on your own
There are many things that you can do by yourself. For example, investing in packing services in Orange County is going to make the move very easy. However, if you take the time to pack all by yourself, you can count on saving money on the move.
Now, we are not saying that this is something that you should be doing. Instead, we are just pointing out what can influence your relocation and in what way. How you will go about this business is, after all, going to be your decision.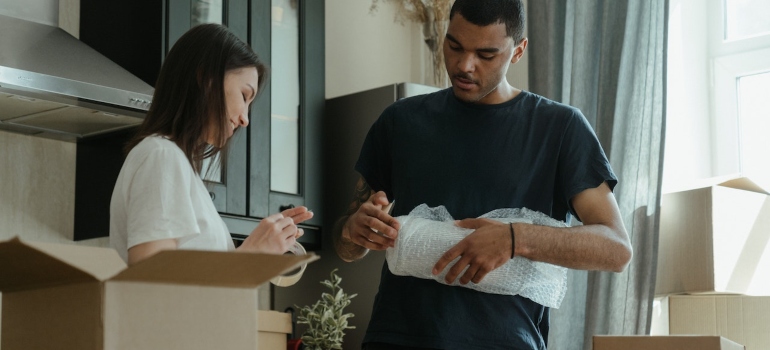 Compare moving companies
Finally, it is important to find out what is the right moving company for you. There are so many movers out there. Some are trustworthy, some are not. It is your job to recognize who you can trust. There are several things that you can do with this in mind:
Compare different moving providers, at least three. This way, you are going to get an idea of what a reasonable price for your move may be. Then, you will be able to prevent being scammed.
Do a background check through Better Business Bureau or the American Moving & Storage Association. These are the institutions that will be able to provide you with information on the performance of the moving companies that you have taken into consideration.
Check out the moving reviews. Figure out what other people thought of the movers you liked. Make sure not to recognize fake reviews (if you come by any).
Set a budget for your Long Beach move by paying attention to details
All of the abovementioned are going to influence the cost of your move. To set a budget for your Long Beach move you need to be aware of all major details of your move. It is probably impossible to keep all the small bits under your control. Still, they should not make that much of a difference. What we know is that here at Affordable and Reliable Moving Company we are going to provide you with amazing moving service at very reasonable prices. So, call us to find out more about our services!
"*" indicates required fields
What Our Clients Say
" I was in a bind with having to move during the Coronavirus problems. You were very accommodating in this tough time. "