How to spend a day in Dana Point
Dana Point is a beautiful coastal city located in Orange County, California, known for its stunning beaches, marine life, and scenic coastline. There are plenty of fun activities to do in this charming town. For this reason, a lot of people rush to find affordable movers from Orange County. Not only are their many places to visit for fun, but the city also offers great job, educational, and housing options. Here is how you can spend a day in Dana Point.
Get to know Dana Point
It's one of the first rules of every good relocation – before you decide to move to Dana Point, you should learn basic information about the city. It has a variety of housing options to fit a range of budgets and lifestyles. There are different types of houses to everyone's liking, whether you like large houses or modest-single ones. The only downside of living in Dana Point is the cost of accommodation with a median home value of around $1.3 million. However, most residents will tell you that the high cost of living is worth it for the quality of life that comes with living in such a beautiful location.
Job market
The main driving force of Dana Point's job market is its thriving tourism industry. The world-class resorts are the main attraction of the city and they offer the most job options in the hospitality industry. However, you can find a job in other fields such as retail, food service, and other industries that support the local economy. If you are not able to find a job in Dana Point, you can also commute to nearby cities like Irvine or Los Angeles for work, as both cities have large job markets with a wide range of industries and opportunities. Before you move your home, it is important to find a job so you can support yourself and your family.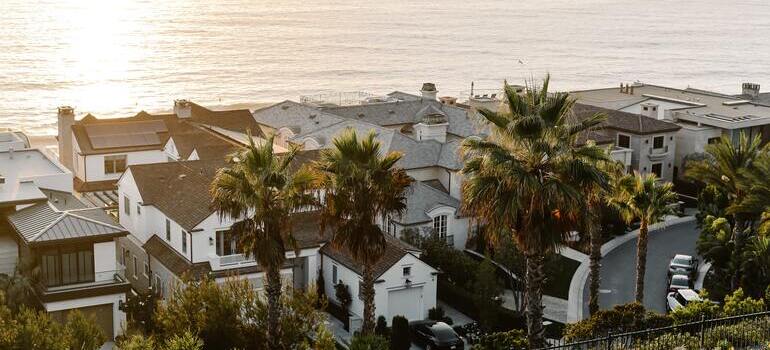 Lifestyle in Dana Point
Dana Point is often described as a relaxed and outdoor-oriented lifestyle that attracts many people. Residents have ample opportunities to enjoy the outdoors as they can spend time at the miles of coastline, numerous parks, etc. Popular activities that residents of Dana Point enjoy are surfing, boating, hiking, and biking. You can find also several golf courses in the area, restaurants, shops, and cultural attractions. Overall, you will have a high quality of life and a strong sense of community in Dana Point. You should start enjoying your new city as soon as you can. The good thing is, you can save a lot of time – professional packers can prepare everything for the move while you can start planning all the fun activities. That way, you can focus on all the things you can do in Dana Point, such as:
visiting the Dana Point Harbor
whale watching
surfing
visiting Dana Point Headlands
parasailing
sunset wine cruises
Visit the Dana Point Harbor
The harbor is one of the most popular tourist attractions in Dana Point. It's a picturesque place where you can see fishing boats, yachts, and sailboats all docked together. Take a stroll along the boardwalk, enjoy the views, or grab a bite to eat at one of the many restaurants in the area. It is a perfect activity after you move locally in Orange County. It will give you a chance to relax, explore around, and simply enjoy your day.
Spend a day in Dana Point by going Whale Watching
Whale viewing is one of the best activities in Dana Point. Every year, thousands of gray whales pass through Dana Point from Alaska to Baja California. The best months to see these whales are December through April. Make a reservation for a whale-watching experience as many tours are available. Don't miss this opportunity since it's probably something you'll remember for the rest of your life. It's a wonderful and fun experience.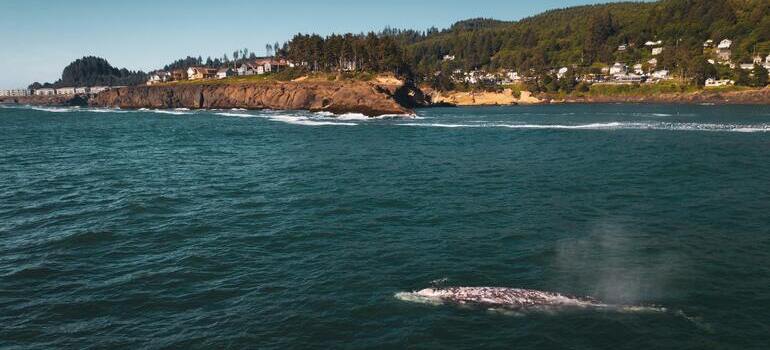 Surfing and parasailing
Dana Point is also known for its excellent surf spots. Whether you're a beginner or an experienced surfer, you can find waves for every skill level. Head over to Doheny State Beach or Salt Creek Beach, both popular surfing spots. Some people enjoy being more active. If you belong to this category, then, surfing and parasailing would be a perfect option. For the adrenaline junkies out there, parasailing is a thrilling activity to try out. Experience the feeling of flying above the ocean and taking in the stunning views of the coastline.
Dana Point Headlands
Dana Point Headlands is a nature preserve offering breathtaking ocean and cliff views. It is a 60-acre area above the Pacific Ocean and offers spectacular views of the coastline. When the headlands were first proposed for development, a committed group of environmentalists fought to preserve this section of the California coastline. The Dana Point Headlands provide a variety of activities for you to enjoy, including hiking, picnicking, animal sightseeing, and soaking in the stunning scenery. You should take the Dana Point Headlands Walk, which provides a wonderful opportunity to explore nature. The 3-mile walk gives some of the greatest views of the ocean and coastline as it leads hikers through the headlands' natural landscape.
Spend a day in Dana Point by joining Sunset Wine Cruises
You can sip champagne while you take in the sunset on the boat. In addition, you can see the beauty of Dana Point from a whole different angle thanks to the many tour companies. You only need to choose the one that you like the best. The Ocean Adventures luxury catamaran and the 63-foot yacht Ocean Explorer are just two of the boats used for the Sunset Wine Cruises. These boats provide a cozy and roomy backdrop for you to relax while enjoying tasty wines from nearby vineyards and watching the sunset.
What to do in Dana Point?
If you're looking for a perfect place to relax and have fun with your family, then Dana Point is the place for your next trip. With its beautiful nature, outdoor activities, and delicious food, you're sure to have an unforgettable vacation. As you can see, there are many ways how you can spend a day in Dana Point so choose the one you like the best!
"*" indicates required fields
What Our Clients Say
" I was in a bind with having to move during the Coronavirus problems. You were very accommodating in this tough time. "