How to Start Over in Costa Mesa
Starting over in life presents is filled with both challenges and opportunities. Whether it's for a career change, personal growth, or just a fresh start, the journey of reinventing is always a bumpy ride. Amidst this transformative phase, choosing the right location makes a big difference. Costa Mesa emerges as an ideal destination for those seeking new beginnings. But before you call affordable movers Orange County offers, you should learn a bit more about how to start over in Costa Mesa. That way you'll see what awaits you and you'll be able to prepare and possibly enjoy this process.
Planning Your Future, Forging Your Happiness
In Costa Mesa, starting anew offers a prime opportunity for self-reinvention and life planning. To make the most of it, create a life plan. It will be a sort of flexible guide that will help you realize your personal and professional dreams. Studies, such as one conducted at UCLA, show that writing down goals significantly increases the likelihood of achieving them. Also, doing a life audit is just as important. As you finish, you'll have a comprehensive assessment of various life aspects and you'll know what you need to change. This process involves evaluating and reflecting on different areas of life, from health to relationships and careers, leading to informed decisions for a fulfilling future. This approach is not just about goal-setting. It's a transformative journey towards a life aligned with personal values and aspirations.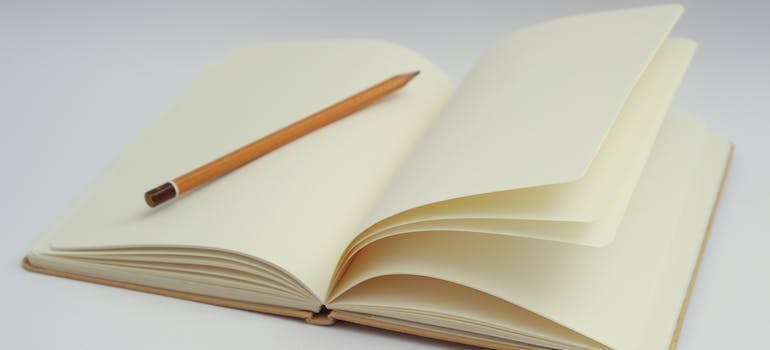 Discover Your Perfect Spot to Settle in
Selecting the right neighborhood in Costa Mesa is another step in ensuring a smooth transition to your new life. Here are some of the neighborhoods in Costa Mesa to consider:
Eastside Costa Mesa: Known for its exciting mix of nature preserves and trendy dining options, Eastside centers around 17th Street. It's a place buzzing with activity, from gourmet donuts to top-rated dining experiences​
Westside Costa Mesa: Historically significant as the city's boat-building hub, Westside now thrives as a vibrant area for small businesses, artists, and unique dining experiences. It's a great spot for those who enjoy an artistic and entrepreneurial environment​
SoBeCa District: Focused on art, this district houses alternative shopping centers like The LAB and The CAMP. Also, it's known for its beer trail, Japanese marketplace, and lively nightlife, making it a culturally rich area​
Mesa Verde: A quieter corner of Costa Mesa, Mesa Verde offers nature parks, golfing, and fresh dining experiences. It's ideal for those who prefer a more laid-back lifestyle but still want access to quality food and outdoor activities​
South Coast Metro: This small section is the heart of Orange County's theater and arts district. Home to South Coast Plaza, it offers high-end shopping and cultural experiences, making it perfect for arts and shopping enthusiasts​
Central Costa Mesa: Known for its dining, nightlife, and family-friendly parks, Central Costa Mesa offers a balanced urban experience. It's also home to the OC Fair & Event Center and hosts various events throughout the year​
If you're still not sure which one of these areas is right for you, you can consult some of the reliable movers Costa Mesa recommends, when you talk to them about their relocation fees and available dates.
Find a Home Where Your New Chapter Begins
Securing a new home in Costa Mesa can have significant psychological effects. Namely, the act of moving involves emotional attachment to our past surroundings and the anticipation of new beginnings. This emotional tie explains why leaving a known environment can be unsettling. In fact, many people have reported experiencing a brief period of grief or anxiety due to the fear of the unknown.
However, moving also opens doors to positive changes. So, before hiring some of the residential movers Orange County provides, you should focus on finding a new home. That new space will allow you to declutter, creating an organized life that can lead to better mental health. Especially in cases where the previous home did not hold pleasant memories, moving can symbolize a fresh start. This change enables individuals to refocus their lives, forge new relationships, and create new experiences, effectively allowing them to leave behind any negative past associations​.
Meet New Friends that Will Complement Your New Life
To start over in Costa Mesa means to build a life surrounded by people who support and enrich your existence. Making new friends a big part of this process. Begin by reaching out to your existing network to see if they can connect you with someone in Costa Mesa. Utilize social media to find potential friends in the area​
Embrace flexibility in forming new relationships, often termed "locationships". These are friendships sustained by being in the same place at the same time. Quality interactions with others, even brief ones, can significantly boost your mood and foster a sense of belonging​.
Lastly, don't hesitate to take the initiative. Introduce yourself to people, express your interest in hanging out, and exchange contact information. Studies show that those who initiate social interactions tend to be less lonely and find greater satisfaction in their relationships. Remember, friendships don't always form organically. Sometimes, you have to make the first move​.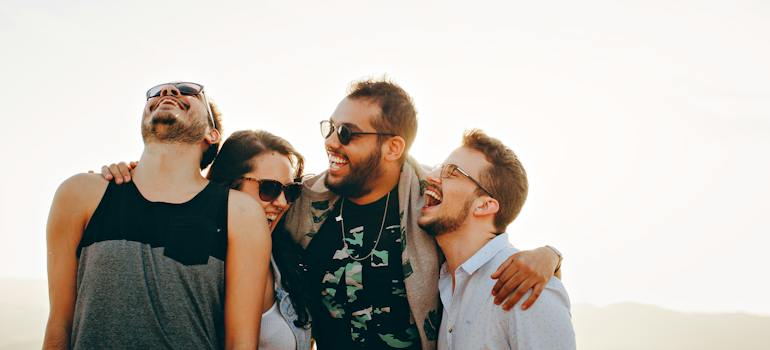 ​Discover Places to Have Fun in Costa Mesa
Costa Mesa, renowned for its cultural and entertainment offerings, provides an array of venues that add to the city's charm and appeal:
Segerstrom Center for the Arts: This cultural hub serves as a venue for diverse performances and events. ​
Orange County Museum of Art (OCMA): It's a stunning venue with over 25,000 square feet of exhibition space. ​
Noguchi Garden: This unique 70,000-square-foot living sculpture, adjacent to Mastro's Steakhouse, features Zen-like landscapes perfect for private events.
The Harper: Located in Westside Costa Mesa, this event venue accommodates up to 300 guests. It boasts a combination of indoor and outdoor spaces.​
The Park Club Orange County: As one of the newest premier private clubs in the area, The Park Club hosts sophisticated events. ​
Time Nightclub: Known as a top nightclub in Orange County, Time Nightclub also offers space for various events. It features in-house production, LED screens, and a spacious dance floor.
For those moving to Costa Mesa, the availability of vaulted storage Orange County offers can be a convenient solution. You can use it to safeguard valuables while exploring these cultural and entertainment venues.
Start Over in Costa Mesa and Turn Your Dreams into Reality
Embarking on a journey to start over in Costa Mesa is an adventure filled with potential and promise. The city not only offers a diverse range of neighborhoods and amenities but also serves as a canvas for personal and professional growth. All it has to offer makes it an ideal setting for anyone looking to reinvent themselves. As you navigate this new chapter, Costa Mesa stands ready to offer the resources and experiences necessary to create a fulfilling and vibrant life.
"*" indicates required fields
What Our Clients Say
" I was in a bind with having to move during the Coronavirus problems. You were very accommodating in this tough time. "