Huntington Beach Movers
"*" indicates required fields
When relocation takes place we often hear that the entire process can be difficult and exhausting for everyone involved. And since this experience should be nothing but positive, Affordable Reliable Moving Company will gladly be at your service for any type of relocation. As professionals, our job is to take care of your inventory and provide secondary services for you to move quickly and safely. If you plan on moving why not start with preparations on time? And not only that, you could easily choose the best way possible to move wherever you want. To make things easier for you, here is why you should opt for our movers Huntington Beach locals choose over all others.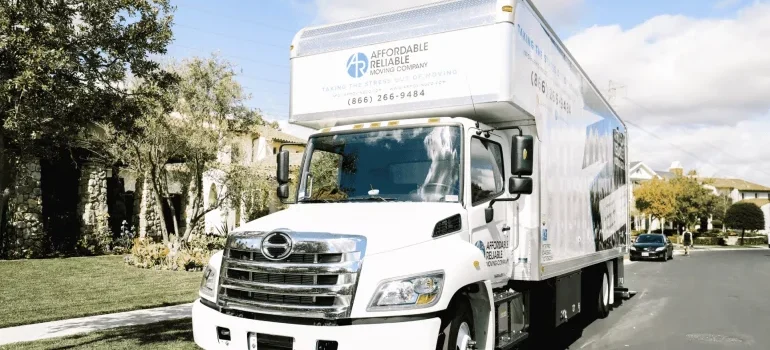 Why trust our Huntington Beach movers with your relocation?
Moving on your own is not easy and it can cause even more troubles along the way. Sometimes due to lack of experience and sometimes because of the type of relocation. Luckily, one of the best moving companies Huntington Beach has is ready to carry any relocation out. Our movers are professionals that will not leave you with dilemmas but provide the best services quickly and efficiently. If you add our moving services, you get the best recipe for moving. For those of you who had the chance to move earlier, you know the huge role time plays in moving. We put your precious time as our main goal and are proud of our moving punctuality!
To be on time and have a successful relocation, you should try to pick the best services when moving. Some of the essential ones include:
Residential moving services
Office moving services
Packing services
Storage services
Although our service list is much longer, there are the most important as they will have the most impact on your relocation. Our movers in Huntington Beach will go through details with you and before you know it, your inventory will be in our vehicles ready to go to the new destination! 
Your household is safe with our residential movers!
We understand how stressful relocation can be. If you add nostalgic feelings on top of that, you may get irritated and anxious before the moving-out day. Thankfully, you will feel much better once you know the inventory is safe in the hands of Orange County residential movers! We will take care of every single detail and transport it safely in no time! Hiring a moving company is even more important for bigger households and if you have kids. You can focus on them while we pack and load everything.
Rest assured our Huntington Beach movers can move your office with your business running!
Forget about having to stop the business flow because you have to move! Our skilled office movers will make sure that you provide the same high-quality services to your customer while moving. As professionals, we understand the importance of being one, so feel free to rely on us while moving your office! Your clients do not need to stop getting services because of this relocation and they will not as long you rely on us. Focus on your business providing the best service while we move your offices to a new destination.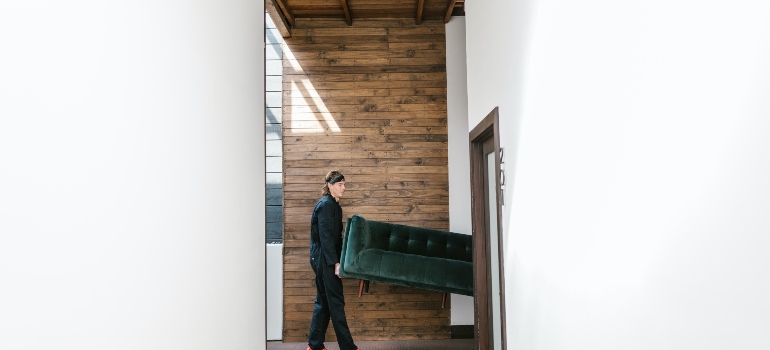 With us, you leave traditional packing in the past!
When you opt for Affordable Reliable Moving Company you opt for one of the most reliable moving companies Huntington Beach provides and you can count that the most difficult part of your relocation is over. Our professional packing services will not only save your time but money as well! We will make sure that everything is packed and prepared for transportation so you don't have to worry about it. This also means you won't deal with getting packing material! Some of your items may need a different approach so leaving it to the professionals will prevent all risks of them breaking.
As one of the moving companies Huntington Beach, we offer storage services as well!
In case you are in need of more space while moving, our company offers vaulted storage for your inventory. As we always try to adjust our services to your needs, our storage is safe and designed to be suitable for every relocation type. With our storage services you will always have a place for items you don't need at the moment. There is no need for you to pile up items and risk breaking or losing something! We will take care of every single inventory item until you are ready to come and pick them up. 
Let us help you get to know Huntington Beach!
Our main goal is to provide the best moving services and give you a pleasant moving experience. Since chances are big you may end up in Huntington Beach, California you should know what to expect upon arriving. This place, also known as Surf City is one of the most beautiful places in the state for a reason. The beach is long 8.5 miles and is always packed with tourists and residents. Movers in Huntington Beach carry out dozens of relocations daily as this city offers amazing lifestyles and many business opportunities. If you are a young professional, or already have your own business, expect a new client base almost immediately!
If you never had a chance to visit this place before, we highly advise you do. You will make a lot of amazing memories and make a decision about moving much easier. Although life cost in Huntington Beach is pretty affordable, rely on our free moving estimate for better insight into your finances!
Contact our Huntington Beach movers and experience the best relocation possible!
So, if you are thinking about moving, don't waste more time! All you need to do is to give us a call, and our friendly employees will lead you through all the details! With us, relocations are safe, easy, and stress-free and that will help you adjust to new surroundings faster! Feel free to ask our movers Huntington Beach community loves – anything! The Affordable Reliable Moving Company Orange County team will gladly answer all of them and be of assistance until the relocation is over.
How it Works
Contact Us
Give us the details of your upcoming move and receive a free moving quote
from a team of trusted movers Orange County relies on.
Let Us Plan Your OC Move
Our movers in Orange County CA are here to help you achieve both
a successful and seamless relocation, with care and dedication.
Relax & Enjoy Your Day
Let Affordable Reliable Moving Company take the stress out of moving and
carefully handle your home or office relocation.
What Our Clients Say
" I was in a bind with having to move during the Coronavirus problems. You were very accommodating in this tough time. "