Installation Services
Make your moving day a memorable event by choosing our installation services and
get the needed relocation assistance.
"*" indicates required fields
From the moment that we started our company, we knew that we wanted to be different than others. There are many moving companies out there but none of them are like Affordable Reliable Moving Company Orange County. Over the years we have changed the industry standards due to our dedication to providing our clients with excellence. We truly listen to our customer's expectations and needs and strive to fulfill them. We saw what services the industry was lacking and made sure to incorporate them into our offer. One of the services that Orange County was lacking are installation services. We can proudly say that we have some of the best installation services Orange County has to offer! Feel free to reach out to us to find out more about them and get a free estimate.
Opt for installation services Orange County recommends the most to settle into your new home faster!
We have some of the most hardworking movers with excellent customer service
Small delivery service has grown to be one of the best moving companies in Orange County all thanks to the hard work and dedication of the entire team. Our goal from the start was to make sure that we can help our customers with every part of the move. Moving is not just loading the truck with items and transporting them from point A to point B, there is much more to that. Many moving tasks require time and energy, and time is not something that many people have a lot of. Moreover, you can easily become overwhelmed by the number of things that you need to do once your items arrive. To avoid this, all you need to do is make one call and we will be there to help you.
Add our Orange County installation services to our moving contract so that you can sit back and relax while our movers take care of everything. The first thing that we will do is safely unload our moving truck and put everything in their designated rooms. Each item will be carefully unwrapped and put in its place. But our job doesn't end there. We will install all your appliances and electronics, and assemble all the furniture that we have previously disassembled. Once we leave, your home or office will be completely set up and operational. Our professional installers are very skilled and know how to handle items with the utmost care. They consider all your needs during installations, therefore you can rest assured that they will do it exactly the way you want it. We assure you that everything will be in pristine condition once we leave!
Our moving experts can reconnect your furniture and appliances in a flash!
Often people don't realize how complicated it can be to put back and install all the appliances. Moreover, if you don't know the proper way to handle them, you can risk damaging them, or even worse you could get hurt. Why risk your safety and the safety of your appliances when you can choose our installation services in Orange County and let professionals handle this for you. Our movers will take care of the removal, packing, transportation, installation, and reconnection of your appliances.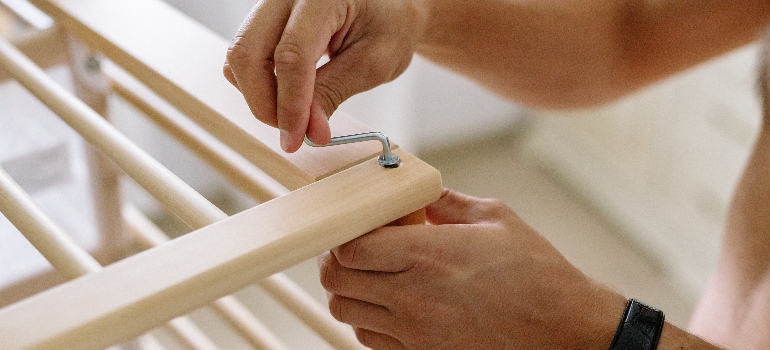 We can do the safe with your furniture! Why bother with the assembly and the disassembly of the furniture when you can have experts do it instead. Our team has all the necessary equipment for the job. You will be amazed at how fast our movers can do this. No matter if you have an entire office or home to install, we will do the work for you. Our movers will exceed your expectations, you will be glad you chose our Orange County installation services!
Affordable Reliable Moving Company offers a variety of dependable moving services
We offer a plethora of moving services that will help you save time and make the entire moving process straightforward for you.
We are very flexible with our moving services. Therefore, we are able to customize them according to your needs. We do everything so that you can feel good. Your well-being is our number one priority, and we will do everything to make one of the most important days in your life enjoyable.
We are a transparent moving company that cares for its customers
You can move your business or your household for an affordable price. The time when relocations were expensive and only the privilege of wealthy people is long gone. We believe that everyone deserves to have a seamless move. From the start, we will provide you with a free moving quote. This way you will get a full price breakdown. You will know exactly what are you paying for.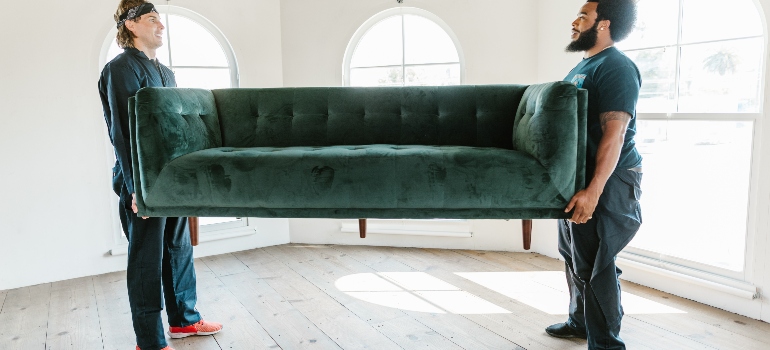 Our staff is here to help you choose moving services that will correspond to your moving needs and expectations. Make sure to contact us if you have any questions about moving. A member of our staff from Orange County will be more than glad to help you.
Contact us to book installation services Orange County residents recommend the most
As we already said, there are many moving companies on the market but none of them are like us. We care about your safety and the safety of your belongings. Opting for installation services Orange County residents love is the best decision you can make. You will save your time and energy! With the help of our experts, you will make the entire process easier. Contact Affordable Reliable Moving Company Orange County and secure an effective move with some of the best movers in Orange County.
How it Works
Contact Us
Give us the details of your upcoming move and receive a free moving quote
from a team of trusted movers Orange County relies on.
Let Us Plan Your OC Move
Our movers in Orange County CA are here to help you achieve both
a successful and seamless relocation, with care and dedication.
Relax & Enjoy Your Day
Let Affordable Reliable Moving Company take the stress out of moving and
carefully handle your home or office relocation.
What Our Clients Say
" I was in a bind with having to move during the Coronavirus problems. You were very accommodating in this tough time. "