Is Your Furniture Worth Moving From San Clemente to Anaheim?
Moving requires a lot of decision-making. First, you need to choose where you want to live, then choose a house or an apartment, and many more. Once you've sorted your living arrangements and called Affordable Reliable Moving Company Orange County for help with your relocation, you need to start looking at what you're going to do with your old home. A question you might have in mind is whether you should relocate your furniture or buy new furniture for your new home. In our article, we'll try to give you the answer to the question of is your furniture worth moving from San Clemente to Anaheim.
Consider the cost difference between moving and replacing your furniture
When you're moving long distances, the cost of moving furniture is quite sizable. This is why it's advised to sell your furniture before your long-distance relocation. There you can use that money to buy new furniture.
However, this is certainly not the case with local moves. A move from San Clemente to Anaheim is quite short and easy. It's more cost-effective to move your furniture than to get rid of them and replace them after settling into your new place. When hiring movers San Clemente, you will see that labor and transportation are charged by the hour. Moving most household items from your home doesn't take much time.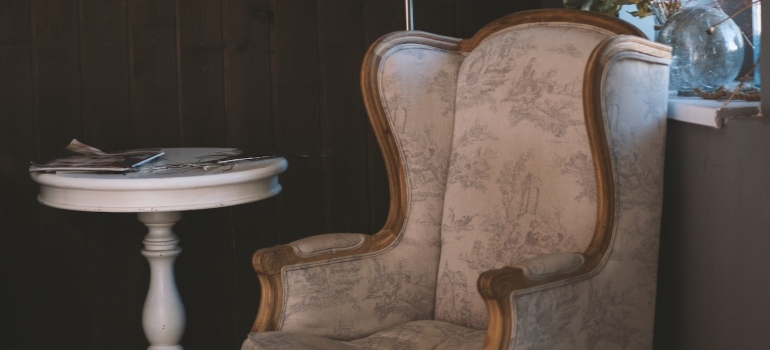 Your furniture is worth moving from San Clemente to Anaheim if it has personal value
A lot of our furniture is completely meaningless to us. It's cozy or aesthetically pleasing and those are the only reasons we keep it around. However, you might have a couple of pieces of furniture that have much more value. Perhaps you have a table that has been passed down to your family for generations. Or a desk from your college years that brings back memories every time you look at it. Apart from functionality, some belongings can have sentimental value as well. It's okay to feel attached to those memories from the past.
If you indeed have furniture of personal value, consider hiring furniture movers Orange County to carefully relocate those valuable possessions. You don't want those precious memories to get damaged or even broken throughout the move, this is why hiring professionals is the way. They will ensure nothing happens to your furniture during the transport from San Clemente to Anaheim.
Can your furniture be moved and still stay in good condition?
It's easy to move furniture like tables, chairs, and other light pieces of furniture. But this is not the case with heavier furniture. If you're planning on moving the furniture on your own, you might just have to accept that there are some things you can't move without professional help. Not only do moving companies have highly trained moving professionals, but they also have the appropriate equipment and years of experience.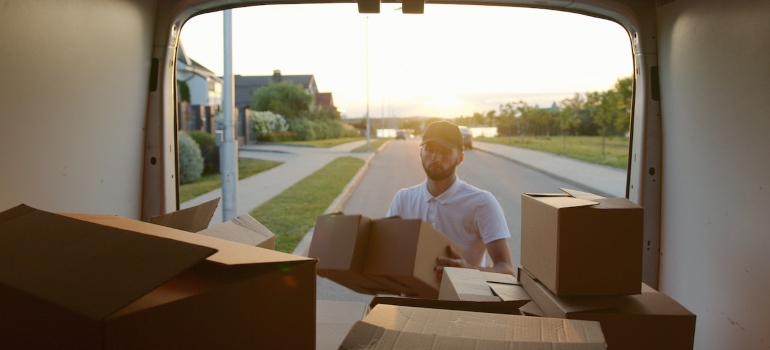 Another thing to mention is that some furniture is really hard to install and re-install after moving. A lot of built-in dressers are never the same after being taken off. You will need a lot of skill to take apart and put together again your furniture during your move. If you don't want to risk damage during the installation process, hire the help of installation services Orange County. By doing this, you are ensuring both the safety of your furniture and your own.
Questions to help you decide- is your furniture worth moving from San Clemente to Anaheim?
Maybe you are still unsure whether you want to move your furniture to your new home in Anaheim. We have made a list of questions you can ask yourself and by the answers you've given you'll know what you'd like to do with your furniture:
Are you hiring a professional moving company to help you with moving your furniture or are you doing it on your own?
How much are your moving quotes?
How much does the shipping of your furniture cost?
What conditions is the furniture in?
How much does it cost to replace your items of furniture?
Can you move your furniture for your own safety?
If you donate your furniture will the charity come pick it up?
Learn more about San Clemente and Anaheim
San Clemente is a city located in Orange County with a population of 64,447. San Clemente's population has decreased by -0.74% since the last census which recorded a population of almost 64,000. The average household income in San Clemente is estimated to be $153,362, and the poverty rate is 5.16%. The median rental costs in recent years come to $3,400 per month, and the median house value is $851,300. In San Clemente, the median age of its population is 44.3 years.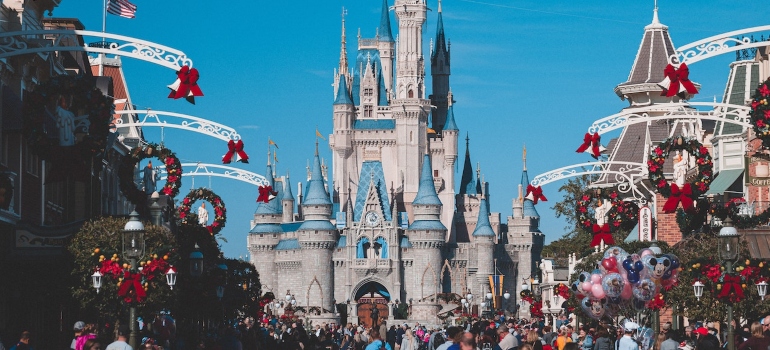 Anaheim is a city located in Orange County California with a population of s the largest city in California and is currently growing at a rate of 0.3% annually. The average household income in Anaheim is $92,330. The median rental costs in recent years come to $2,215 per month, and the median house value is $848,900. The median age in Anaheim's population is 34.5 years.
Anaheim's top employer is Disneyland Resort. It provides jobs to about 31,000 people in Anaheim. Other top employers in the city of Anaheim are Kaiser Foundation Hospital, Northgate Gonzalez Markets, Hilton Anaheim, and Angels Baseball. Anaheim has seen steady growth since it was founded. Because of the city's thriving economy and numerous attractions, Anaheim will continue to draw in residents and visitors alike into the future. If you want to become an Anaheim resident as well, be sure to acquire the help of movers Anaheim CA.
Conclusion
Hopefully, our article has helped clear your dilemma of is your furniture worth moving from San Clemente to Anaheim. Be sure to carefully think through your options and choose what fits your needs, budget, and schedule best. Good luck with moving regardless of your choice.
"*" indicates required fields
What Our Clients Say
" I was in a bind with having to move during the Coronavirus problems. You were very accommodating in this tough time. "